Interview by Visual Collaborative
October 2020 6 min read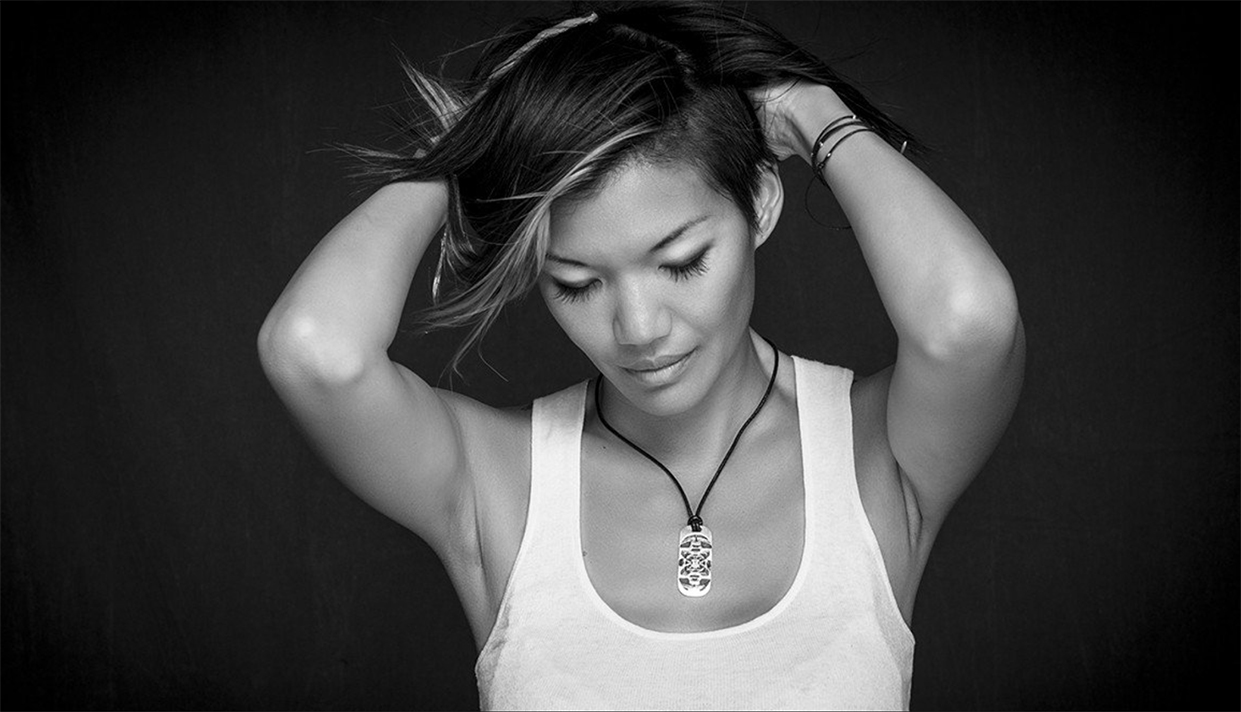 Portrait of Shannon Shiang courtesy of Jonsar Studios
Shannon Shiang is an Artist and Jewelry Architect. Her life passion inspires creativity while utilizing her experiences to empower others to live healthier, happier lives, and ultimately leave the world a better place. As a feature in our Eta Carinae interview series, Shannon discusses the evolution of her creative path and forthcoming collaborations.
(VC) What music are you streaming or listening to at the moment?
(Shannon) Goldcap, HVOB, Khidja, Savage & SHē, Isaiah Martin, Matt Caines, Lemurian, Wronski, and Random Rab.
(VC) You have spent quite some time in the melting pot of New York City, which has its own fashion culture and Avant-Garde attitude. Do you express some of this in your present city or collaborations?
(Shannon) New York City is one of the most culturally diverse cities in the world filled with entrepreneurs, artists, and innovators. Being surrounded by so many people who thrive on pushing their limits has made me stronger as a creative and individual.  My time there taught me so many things, some of the biggest learnings I have taken with me are to always honor my commitments, to listen to others, and to stretch myself beyond what is comfortable.  This has helped me focus a lot of my pieces around collaboration. I find it interesting to work with others who also have distinctive styles and ideas that we can throw around and mix together in whatever city I may be.
(VC) What was your first memory of creating things (arts and crafts), and how did you start sculpting?
(Shannon) My first memory of creating arts and crafts was making macrame or macaroni beads in Kindergarten. As young children, we are living in a state of creation and curiosity.  I still like to live with these traits in mind.   When exploring majors in college, I was originally a graphic design major, but connected more closely to the tactile aspects of sculpture.  What really drew me to the discipline was being able to explore a variety of mediums which could be interactive, wearable, or climbed. It was satisfying to be able to mold, sew, cut, polish, weld various types of materials which also makes it incredibly meditative. I had chosen jewelry as my field much later, but still found the satisfaction of working with my hands while being able to create symbolic sculptures that could be worn.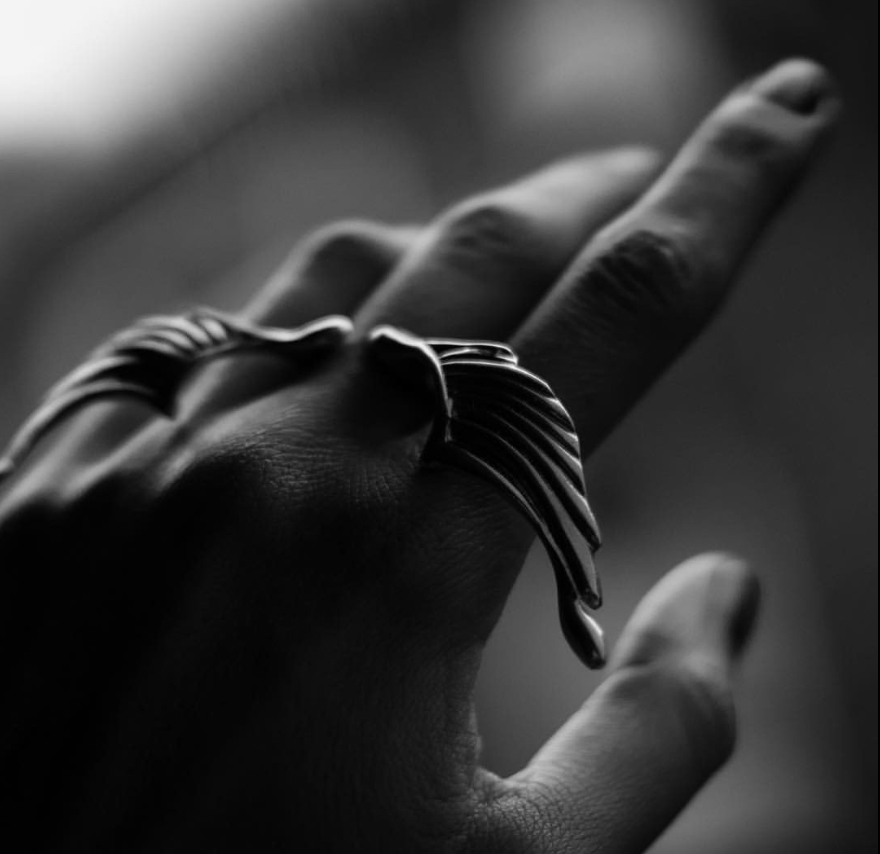 Jewelry by Shannon Shiang, photo courtesy of Anya Thompson
(VC) Your work has appeared in numerous reputable publications and shown by institutions. How excited or nervous were you knowing numerous people would see your work?
(Shannon) There is a healthy balance between excitement and nervous energy. Excitement comes from the shoulders of confidence and while sometimes negatively regarded, nervousness is also a completely normal feeling, arising as we journey into a new unknown. I always experience a healthy dose of both.
(VC) Some of your exquisite showcased work is a conversion of eastern philosophies and western modernities. Could this be coming from your Chinese heritage or America's multicultural ecosystem?
(Shannon) As a 1st generation Taiwanese/ Chinese American, I felt pulled between both cultures.  My identity was very much shaped by discipline, tradition, and duty, while I felt that the pull towards self-expression and creativity.  I didn't realize in my younger years that I could have both.  Now, I feel an enormous amount of respect for my family infusing my life with tradition. Stories and symbols of where we came from have always fascinated me.  Now, I get to integrate those symbols that have typically been carved out of stone, into wearable pieces using modern techniques.  Instead of mastering only one method, with modern technology, I'm able to integrate several within one design.  This helps create a blend between my cultural heritage and the western working process.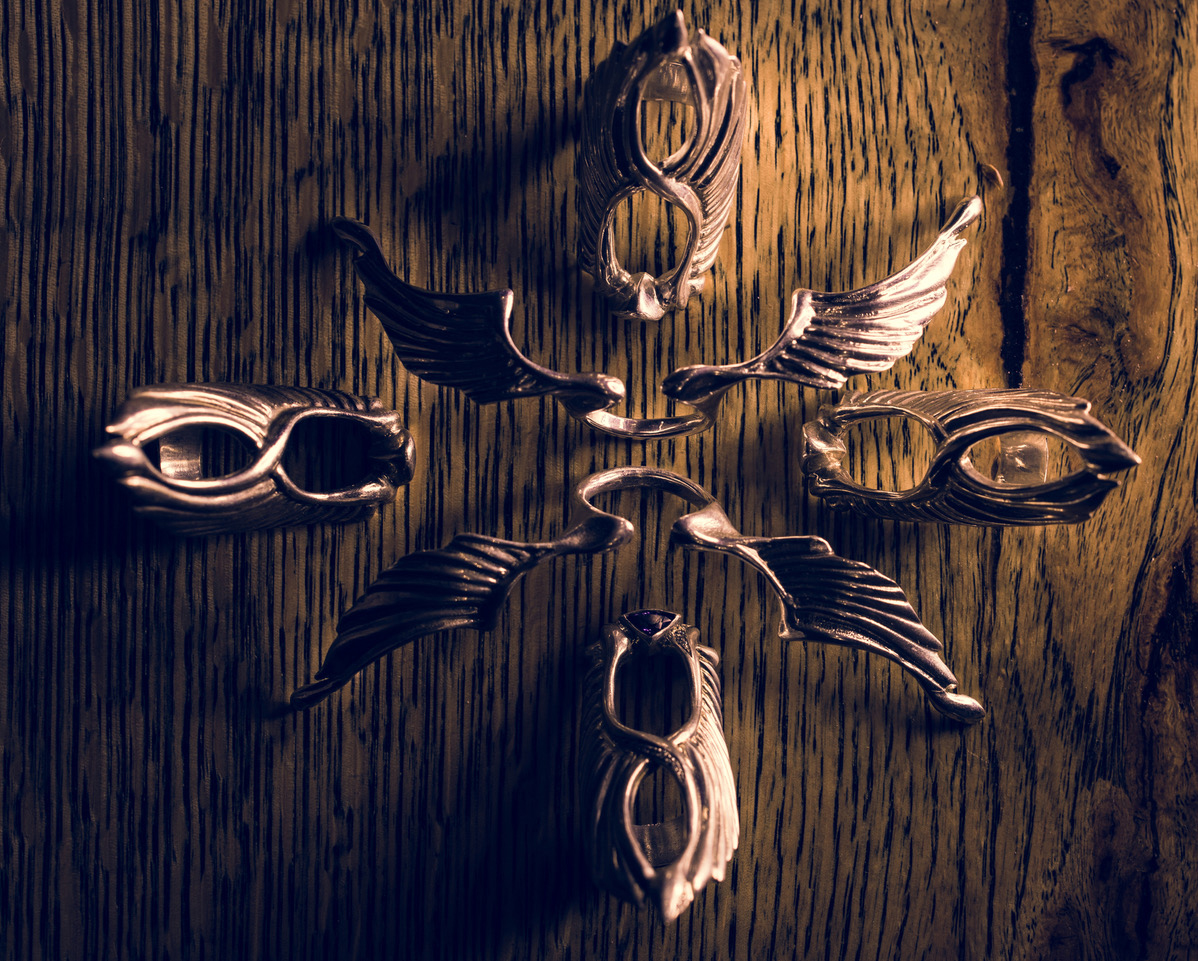 Jewelry by Shannon Shiang, Photo courtesy Peter Ruprecht  
(VC) What does self-awareness mean to you, and how closely is it tied to your experience of creation?
(Shannon) Self -awareness is a perpetual journey to know oneself and to become aware of our internal state and how we affect others. I believe that art is valued to the personal satisfaction of the creative process as well as the public's acceptance of it.  To become inspired, I often have to remove myself from external influences to focus. This creates space to look within and create what to share with the world.
(VC) Outside of the obvious Covid-19 social distancing realities, if you could work alongside any notable personality or creative enterprise. Who would it be, and why?
(Shannon) Guy Laliberté. There are a few people that have mastered captivating the human imagination to the level that Guy has. He has created immersive worlds that required storyline, actors, music, costumes, and every other detail that went into creating the magical world that we know as Cirque de Soleil.  He continues to push the envelope beyond Cirque with his new creative projects, all the while creating positive social and environmental impact.  Aside from being an innovator, he is a gentleman and a caring human being.
(VC) You will be showcasing fine art at Art with Me this November in Tulum. Please tell us how this show came about and what attendees seeing your work can expect.
(Shannon) Art with Me is an event that I have long held close to my heart, I watched as it grew into one of my favorite yearly gatherings. Watching in person as participants actively find inspiration through art, music, food, education, and community ignites my passion for creativity. After recently having my jewelry exhibited in the Smithsonian, and subsequently touring across numerous museums and galleries, I have decided to invest in my development as an artist, to broaden my craft, and deepen my practices. The opportunity to submit my work to a gathering that I hold so dear has been an easy and clear next step.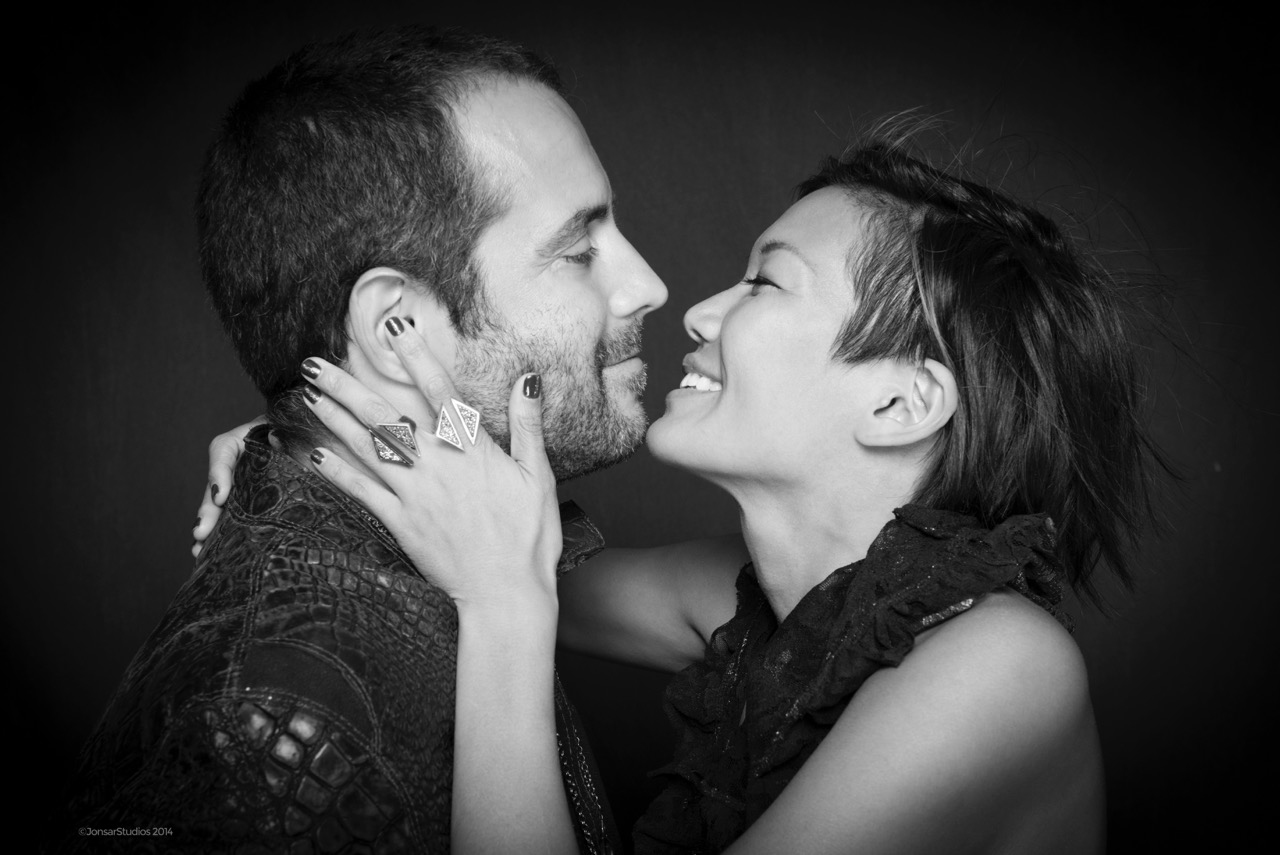 Peter Ruprecht and shannon Shiang, Photo courtesy of Jonsar Studios
In considering what I might create next, to push my boundaries beyond the various themes I have explored in my jewelry, I decided to engage with new materials and processes. Pushing my boundaries so far has required working in collaboration with a digital multimedia artist, Toy shoppe Systems, to realize my vision. Together we are working with utilizing salvaged acrylic, wood, microplastics, castoff Herkimer diamonds, and reclaimed metal mixed with gold leaf, resin, and leds to create a multimedia moon that displayed the celestial bodies of the night sky projected through the surface The abstract sense of wonder and surreal experience of the wholeness of the systems we engage with has inspired the blending of concepts and mediums to inspire a dancing of light through the stars along with an EMF absorber as function.
(VC) In your field, you work with many American celebrities and prominent figures. How does this affect your relationships, especially with friends who may get star struck?
(Shannon) I have always treated celebrities in the same way that I treat my friends.  When my friends are around me and those celebrities, they realized that there is no difference in treatment and therefore no difference as people.  We all get to interact on the same human level which is refreshing for celebrities and genuine for my friends.
Be Kind. Forgive. Love Hard. Take Risks. Play and Dance.