VANITY
---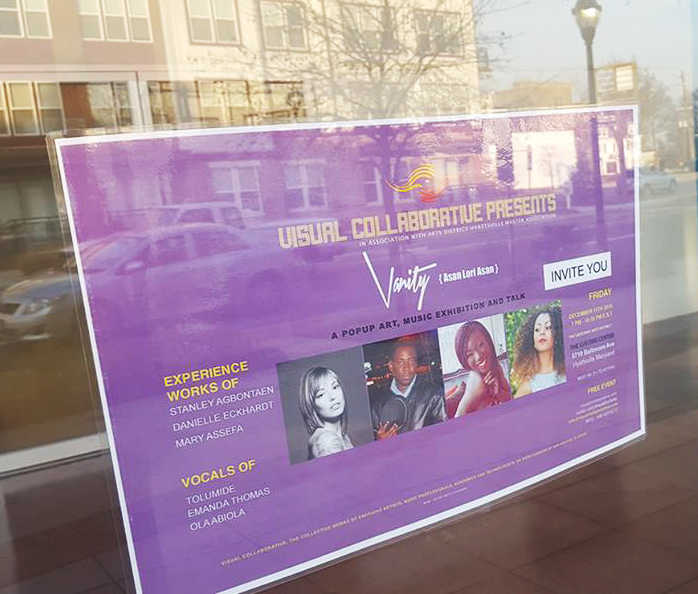 In 2015, we concluded the first chapter of Visual Collaborative's traveling events, in A Pop-up exhibition and artist talk titled VANITY (Asan Lori Asan)  At the Lustine Center in Hyattsville Maryland USA, Friday, December 11th, 2015 from 7:00 PM – 10:30 PM EST.
Collaborating with the Arts District Hyattsville Master Association.
ENCORE
---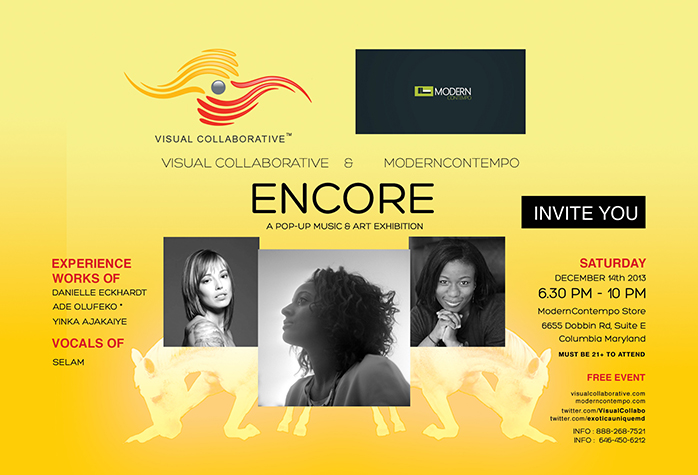 ENCORE. Visual Collaborative pop-up exhibition. December 14th 2013 – January 2nd 2014. A month long showcase will be starting off with an the opening reception at the brand new ModernContempo contemporary furniture store located in the Columbia MD.
More sights 
Flickr API error:
Invalid API Key (Key has invalid format)
Flickr API error:
Invalid API Key (Key has invalid format)