Interview by Visual Collaborative
September 2019 4 min read

Opeyemi Charlotte Akinfe, simply known as Yemi (Yeeh-mee) or Char, is the CEO of Moderncontempo, a contemporary furniture company that serves the leisure, hospitality and public sector, with showrooms in the Washington DC, Virginia and an annex in Lagos Nigeria (West Africa). She has worked with clients such as CNN, The Hilton and UAE Embassy amongst many establishments. As a feature in our Supernova interview series, Akinfe talks to us about her growth in design, service and business partnerships. 
(VC) Before your foray into the furniture 16 years ago, you served as an executive assistant in the financial industry with American Express. How was the adjustment when you became an entrepreneur and a business owner?
(Yemi) The transition from executive assistant to a business owner wasn't half bad. I had just moved to Maryland from Minnesota and had my first daughter who is now 16. I was getting used to the idea of being in a new city, a new mother and wife. I had searched for a couple of jobs but didn't see anything that truly made me happy. So I decided to face my passion. When you go with your passion all obstacles only seem like building blocks towards your success. I had an amazing support system – my husband gave me full support, my mother was there for me and the hardest part was creating an e-commerce online presence which Ade Olufeko designed and built for me in 2004. I got my first order from Portugal Spain for 12 black bar stools, I remember it like it was yesterday. That was when I truly knew I was unto something big.
(VC) You since have gone on to serve many clients in the hospitality, luxury, entertainment and sports industries such as the Dallas Cowboys, Presidential public debates, and numerous hosts at HGTV, what is one major thing that has changed since you started?
(Yemi) Well, the company has grown vastly since it started. When We provided furniture for the Dallas Cowboys' stadium VIP room and HGTV's Tanya Nayak we were only online. In 2011 My husband joined the company and we opened our first retail store in Columbia in 2013, and then a second one in Alexandria 2015, shortly after which We provided furniture on numerous occasions to CNN for several broadcasts including the presidential debates, Talk show seats for Michelle Obama & Oprah just to name a few.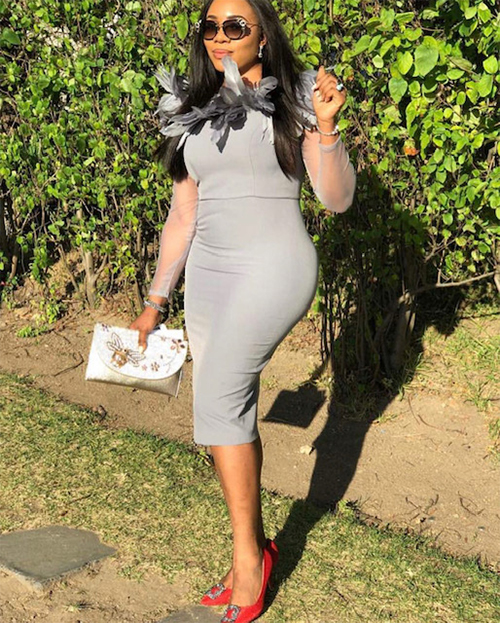 Photo courtesy Moderncontempo
(VC) You collaborated with Visual Collaborative in 2013 at the ENCORE exhibition in Columbia Maryland. What was the experience like for you as one of the owners of the establishment?
(Yemi) It was refreshing! It was a nice collabo bringing the arts into our furniture world. A lot of customers had always asked about art pieces but we had always been very selective in which brands we carried so this was a very nice fit.
(VC) You have opened store locations in both Bethesda, Maryland, northwest of D.C, another location in Virginia, and then an annexed location in your parents home country of Nigeria, what were the biggest challenges starting up in a different kind of economy outside the United States?
(Yemi) It has been tough with the Nigeria part of it, but at the end of the day, it's still home. Some of the challenges faced ;
Recruitment, training and retaining of trustworthy employees. Since I am always out of town. Traveling expenses – takes a lot of time and money. Sourcing and shipping of goods to Nigeria. Clearing costs are very expensive which a lot of local companies don't have to deal with. Facilities are available having a constant power supply. Local laws- constant harassment from FIRS (Federal Internal Revenue Service) for income not even being made yet, LAASA, signing – all those affect the business. Capital – A lot of cash from my personal sources from the US. It's almost impossible to get loans from the banks in Nigeria with higher interest rates and requirements.
(VC) ) Outside being an executive or what people would like to call a boss. Who is Yemi Akinfe outside of all your achievements?

(Yemi) Oh My! I am just me. I am a wife and a mother I love to travel explore the world. I really can't sit still.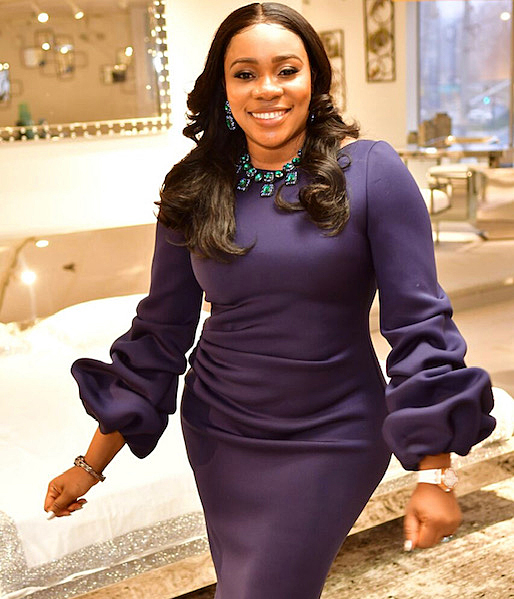 Photo courtesy Moderncontempo
(VC) If you could work alongside any creative professional in any field, who would it be and why?
(Yemi) It would be, OPRAH! She taught me what it means to never give up and She lives by no one else's rules and doesn't apologize for it.
(VC) Tell us about your current projects and what the world can expect from Moderncontempo within the next 5 years?
(Yemi) Currently working with some big brands in the USA to bring to Nigeria. Eventually, we will love to manufacture furniture in that region and eventually export to the United States.