Interview by Visual Collaborative
August 2020 4 min read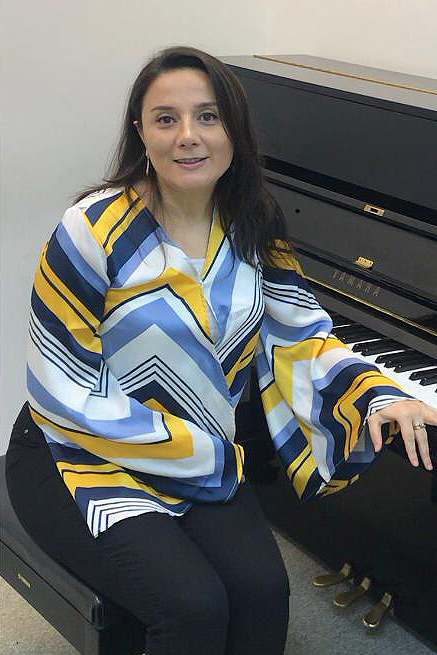 Photo courtesy of Dr. Vusala Yusif
Dr. Vusala Yusif, a musician of Azerbaijani descent, was born into a family of fellow musicians. She is the first and only Azerbaijani to publish articles in two languages ​​(Arabic and Azerbaijani) on Azerbaijani composers' work in a scientific journal founded by Sultan Qaboos University. Performing internationally, she recorded a piano recital on OmanTV, the state television of the Sultanate of Oman, where she presently resides. As a feature in our SOURCE interview series, Dr. Yusif talks to us about her pioneering work, music, and possible collaborations.
(VC) You come from a family of musicians. What is the earliest music memory you have?
(Vusala) Yes, my mother Valide Huseyn qizi Ismayilova taught the Tar instrument, the pearl of the Azerbaijani national music, for 46 years. I remember I was 4 or 5 years old when my mother was playing, I was conducting, and later, when I was 7-8 years old, I was accompanied by my mother with my piano. My main earliest memories are related to our unforgettable duets.
(VC) Are there any other instruments other than the piano you enjoy playing?
(Vusala) I love to play the organ, especially the performance of I.S. Bach's works on the organ, which gives a special pleasure to a pianist. I also have a degree in organ instruments. I took a 2-year organ course while studying at the Baku Music Academy.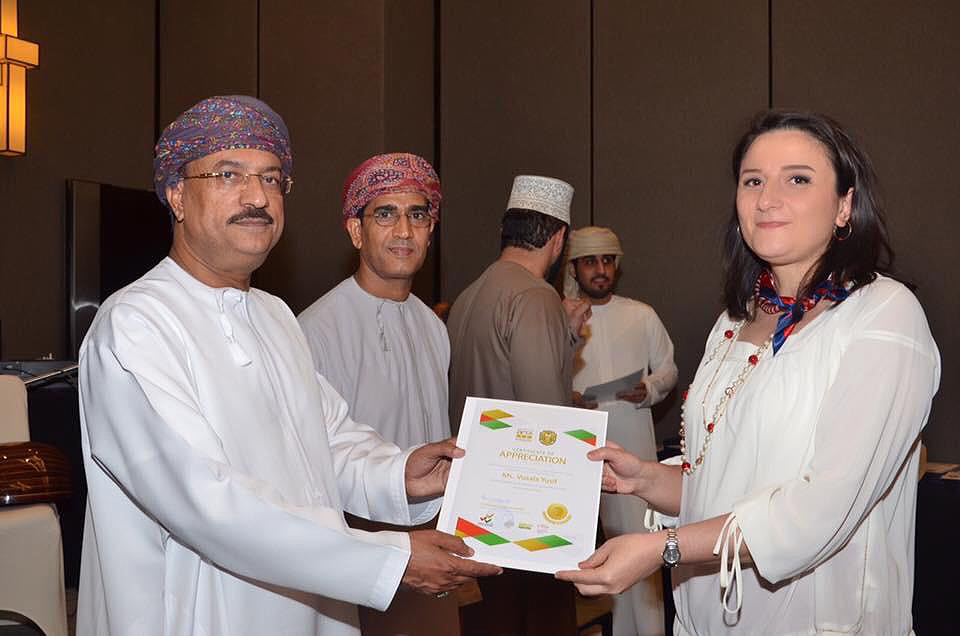 Photo courtesy of Dr. Vusala Yusif
(VC) What aspects of your Azerbaijani heritage come into play with your lectures or your research?
(Vusala) I would like to bring to your attention that Azerbaijani culture and music have deep historical roots. My conference speeches are mainly devoted to the study and artistic content of national music in Azerbaijani composers' works. Of course, Azerbaijani mugam, declared a masterpiece of world material culture by UNESCO, is one of the oldest music genres in the East, so it has always been in the spotlight of world musicologists and art lovers. That is why my performances at international conferences are met with interest by foreign musicians.
(VC) What is your go-to approach or practice today to claim your creative power of inspiration and music?
(Vusala) I set myself a new task every day, for example, to study a new piano piece, or to start a new study, which may be interesting to do some research. The main source of inspiration in everything I do is the music itself.
(VC) Outside your many awards and performances on television and numerous venues, do you have any memorable moments during your career?
(Vusala) That is a wonderful question. I also have many years of experience as a piano teacher. But the most memorable are the two students, both of whom had visual impairments. Since it was my first experience, I took the classes for free because I was unsure what I would get. It was like a miracle, and four months later, I had a small house concert with both of my students. The joy in their eyes made me very happy. I think this is my most memorable success.

(VC) What proactive plan can you suggest to young aspiring women pianists entering the music business during this international pandemic?
(Vusala) In general, it is necessary to use this pandemic period very effectively. It is a great opportunity to learn a new piano repertoire and take an active part in international online competitions and festivals. I always recommend it to my students and even my children. They can spend their time more productively by reading books they have wanted to read for many years but have not been able to do because of their busy schedule and watching their favorite movies.
(VC) At this stage of your collective accomplishments, If you can work alongside any international public figure, brand, or enterprise. Who would it or they be, and why?
(Vusala) I want to perform at the famous Carnegie Hall with a concert program of works by both Azerbaijani and world classics and perform a duet with the world-famous Martha Argerich, whose performances I love to listen to.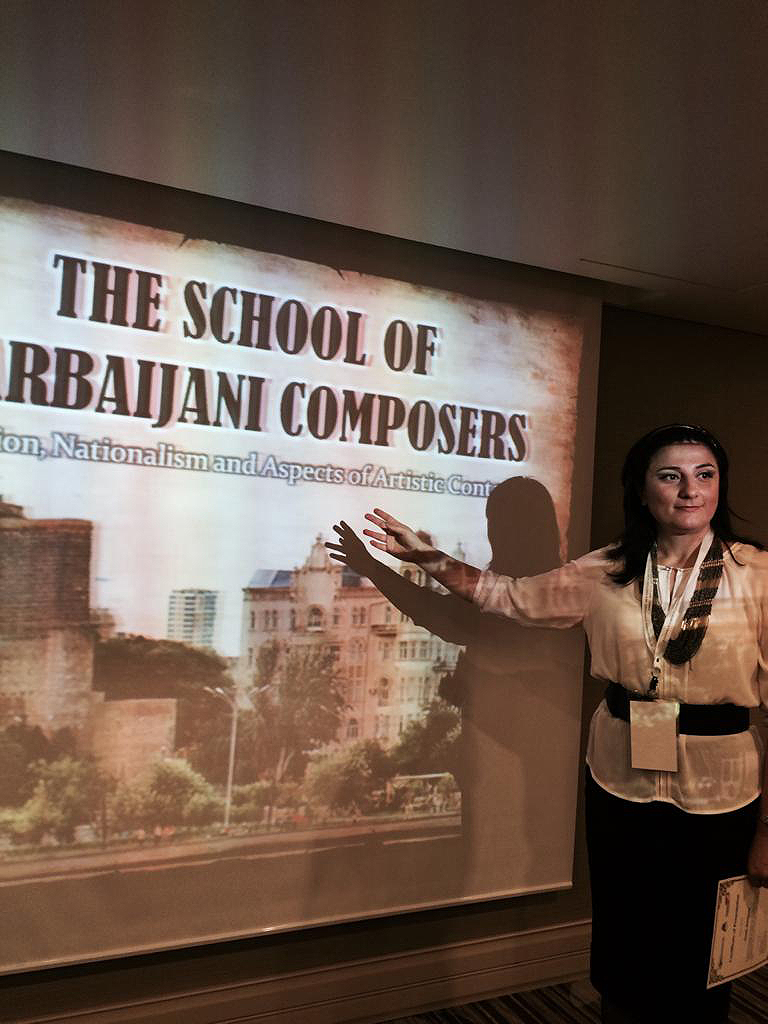 Photo courtesy of Dr. Vusala Yusif
(VC) Thanks Dr. Vusala Yusif, is there anything else you would like to share with our international audience?
(Vusala) In my opinion, the whole world is not worth a drop of blood spilled on the ground. Genius Benjamin Franklin has the phrase, "No war is good; no peace is bad." Only peace and equality will make the world a really beautiful place. It is overwhelmingly sad how people having the same number of bones, the same amount of blood, and the same vital organs can be divided into races. For humanity, for the sake of growing youth, all these discriminations must be stopped. As a musician, I would like to express my special gratitude to Billura Bayramova and her organization; Friends of Azerbaijan for participating in such a concert program. I would also like to thank Team Visual Collaborative for this exciting interview.