Interview by Visual Collaborative
August 2020 9 min read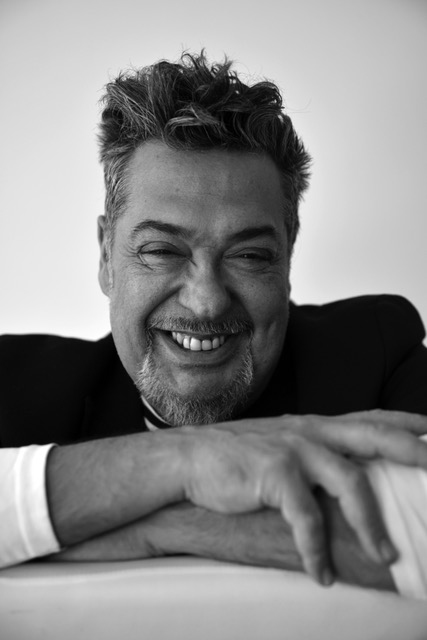 Manuel Fernandez is the president of FASHION ART, a global project in sustainable and ethical fashion. He was attracted by the fusion between art and fashion, becoming curious about merging the two disciplines in one piece of canvas. He propositions as a collaboration between the plastic artists and the fashion designers through their respective languages are combined to create a dress that is an original work of art. As a feature in our SOURCE interview series, we discuss his development of creative activity in fashion since l983. His attitude towards creation has been avant-garde with a touch of idealism.
(VC) Outside your numerous accomplishments of recognition and awards, who is Manuel Fernández?
(Manuel) First of all, a person in continuous evolution, who does not settle for anything and is very demanding with himself, it is exhausting to be like that, and many times I have wanted to throw in the towel, but here I am still. Since I can remember I have dreamed of being what I am and now in the maturity of my life, I continue working to be a better person and try to transmit everything that I have learned through a lot of effort, right in this confinement it was put into I contacted a very important international publisher, so that I could write my memoirs, as an example of overcoming, in a world as complicated as that of fashion and I have put myself into it, I have already more than 100 pages, but I still have the best for writing, the most critical part, since the frivolous part is already known, above all I am doing it as a life exercise, I think we should all do it, since by exercising memory and seeing it written, it helps you to take stock of life And the best thing is that I have realized that there is still time to rectify and change the course of certain things, anyway I feel privileged for having lived so many happy moments, although all of them have been related to my work, everything revolves around him, I feel very 360, a whole circular life. [Manuel laughs].
(VC) As a forward-thinking designer and artist, what are your thoughts on disruptive innovation and wealth? 
(Manuel) Disruptive innovation is, deep down, a form of perspective, of going beyond conventional proposals and of generating changes and useful solutions for those who make up a certain commercial spectrum, we are in a moment of substantial changes and the world of art and fashion will undergo a new business model, towards a more responsible and sustainable consumption where the manufacture and recycling of fabrics, as well as the working conditions of the sector, will be taken care of in a very special way, especially in less developed countries and of course carbon footprint generated by the industry, one of the projects that I carry out is called Entre Barrios, which I created three years ago and what I do is go to marginal neighborhoods and work with women at risk of social exclusion.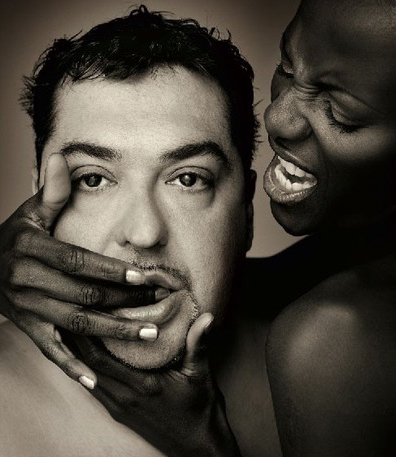 Foto fashion art Manuel Fernandez 2000 by Jaume de la Iguana
I create workshops with clothes from second hand, transforming it into clothing with a vocation for haute couture, the result is fantastic since we put in value something that until now has been seen as negative or that has been made p or lack of resources, in this case doing it as a transformative and also sustainable exercise. All the seamstresses have learned their lesson and have felt an important part of a unique and unrepeatable collection of their kind since no two are alike, that's why we say "vocation of sewing" since it is sewn by hand and no two are alike as in haute couture. This example works the same with clothes from Zara as from Chanel, fashion is universal and it is no longer necessary to be rich to dress well, that is the good called democracy of fashion that has been installed by the fashion greats Zara, Mango, H & M, etc.
All my projects are related to the objectives; before the 2030 agenda was born, there were those of the Millennium and before, or at least I would go our own way, creating projects but in no specific order. I am very grateful to have this guide since it helps me identify the needs when I travel to a country with a project
(VC) Does your current work or observations in the fashion industry align with any Sustainable Development Goals?
(Manuel) In my case, I can tell you that I have been working for a few years under the guidance of the 2030 Agenda and the 17 SUSTAINABLE DEVELOPMENT GOALS, in September the 5 anniversary of its formation has been completed and due to the situation we are experiencing, the event we were preparing for New York. I hope to do it starting in January.
All my projects are related to the objectives; before the 2030 agenda was born, there were those of the Millennium and before, or at least I would go our own way, creating projects but in no specific order. I am very grateful to have this guide since it helps me identify the needs when I travel to a country with a project. For me, the objectives are already part of our life, and we have to fulfill them to the maximum of our possibilities.
A few months ago, The Ocean Collection was selected for the COP25 Climate Change Summit with an extraordinary reception, a clear example of how sustainable awareness is created through artistic movements.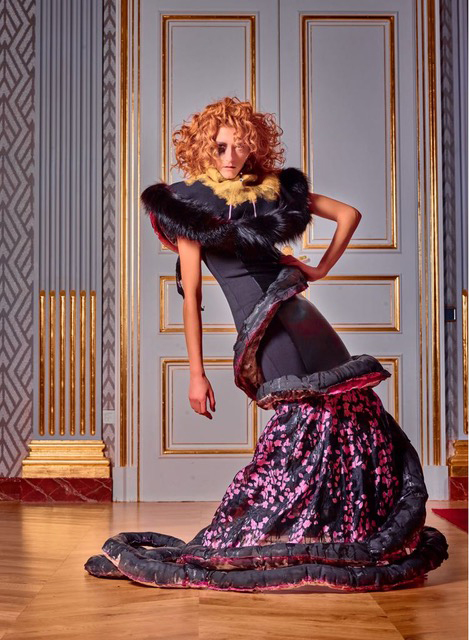 (VC) What is your go-to approach or practice today to claim your creative power of inspiration?
(Manuel) "Inspiration exists, but it has to come to you working" – Pablo Picasso.
Inspiration exists, and you have to call it the touch of genius, a happy idea. If you work, you reach it if you investigate, if you fight, I have never expected miracles. However, I can tell you that sometimes they happen. Still, we should never wait sitting down for the muses to illuminate us. Fortunately, I learned that when I was very young, I spent the day on the street partying, waiting for the muses to arrive [Manuel laughs] until I realized that it was not like that. When you see something great that may seem improvised, it most likely takes many hours of work or not [Manuel exclaims] The good thing about creation is that it is not repeated, that's why it is called creation afternoons one hour or one year, of course, Inspiration exists and you have to call it constantly, the touch of genius, the great idea, you achieve it if you work, if you investigate, if you fight, I don't usually wait for the miracle.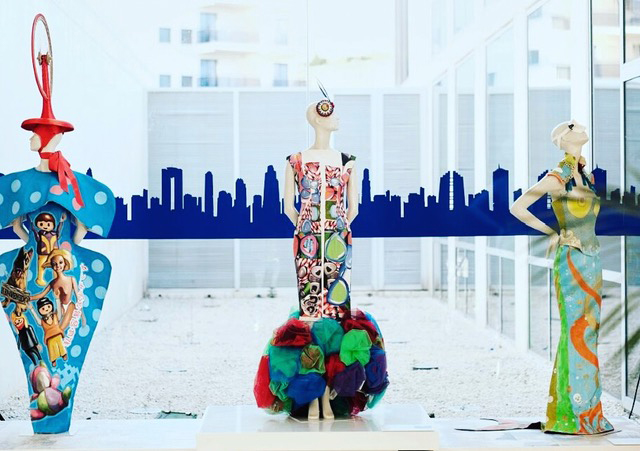 My last project 3RART2020 IN CONFINEMENT arose in a phone call in full confinement, that if it caught me in a miraculous way since I was not in creative mode and it will become one of the great projects of Fashion Art Institute, the project is based in recycling and everyday objects that we all have at home and that we intend to get rid of, a call was created through digital art magazines and more than 200 artists have participated, selecting 50 works, a great success, which also I want to replicate in Africa, since for me the best recycling artists in the world are in Africa and I would like to put it in value since people see it as handicrafts and I believe that it is in the range of ART, not a handicraft, with all the respects to crafts.
(VC) What proactive plan can you suggest to young entrepreneurs entering the fashion business during this international pandemic?
(Manuel) Faced with a crisis like this, we must always remain calm and apply common sense while maintaining our brand identity and personality. Always act and respond directly and quickly, true to your identity; everyone talks about reinventing themselves. I think more of a transformation and adaptation, artists or designers reinvent ourselves in a natural way when the cycle of your life asks you to.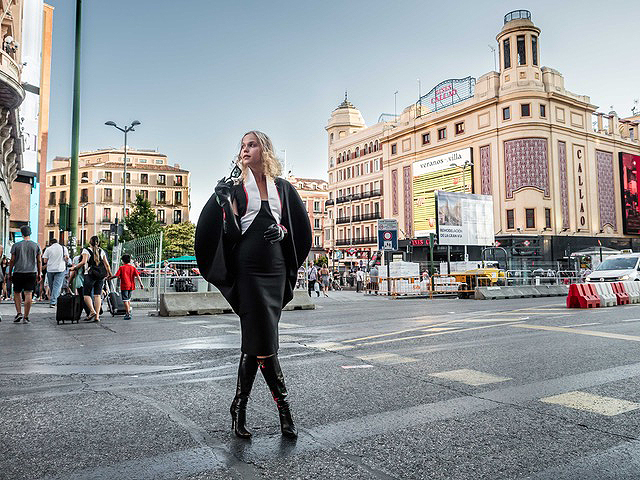 A crisis like this could force us to make radical changes, but the most important thing is not to change your identity. A great business opportunity has been born through the internet for young entrepreneurs since online sales have increased a lot and swept away the cultural and linguistic borders. It is the perfect platform for them.

(VC) At this stage of your collective accomplishments, If you can work alongside any international public figure, brand, or enterprise. Who would it or they be, and why?
(Manuel) For a designer to collaborate with Chanel. Dior is one of the great privileges that fashion could give you. When I started in this world, I wanted it with all my soul since I have always thought that working with all the means at your fingertips was like getting there to paradise. There are no limits of means in haute couture. I have always felt financially limited when creating my collections. Possibly if they offered it to me now, I would say that NO, I no longer have that need to work without limits, surely I would not enjoy it. I got used to working without bosses and without means, and even, so I always manage to do what I want.
Within the art world, a couple of years ago, I created a group called Equipo 17 It was a curious experience of artistic confinement for two weeks in Berlin, with five artists. I would repeat the experience, but with other artists, why not Africa?
(VC) You have showcased FASHION ART at many exhibitions in and outside the continental U.S, do you have any memorable shows?
(Manuel) All exhibitions have exceptional moments, But this is the first in Buenos Aires in the National Museum of Fine Arts that I was dying of nerves and pride after the five years it took to create it and be in the most important museum at that time in Latin America was brutal and then that of the European Parliament that the president of parliament inaugurated, I felt more than ever part of a united Europe through my artistic movement; Fashion Art.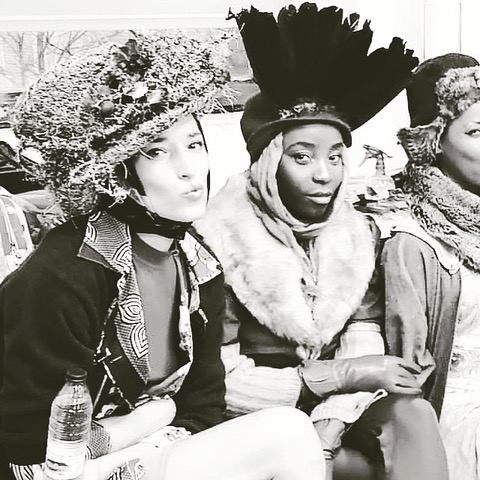 Second life, Photo by Isabel Garro
(VC) Thank you Manuel, is there anything else you would like to share with our international audience?
(Manuel) I want to highlight that Africa is a continent that I have explored little, since I have only worked with Zimbabwe artists. I hope that I can very soon enjoy working hand in hand with artists from all over the continent to create a great collection FASHIONARTAFRICA.