Interview by Visual Collaborative
August 2020 6 min read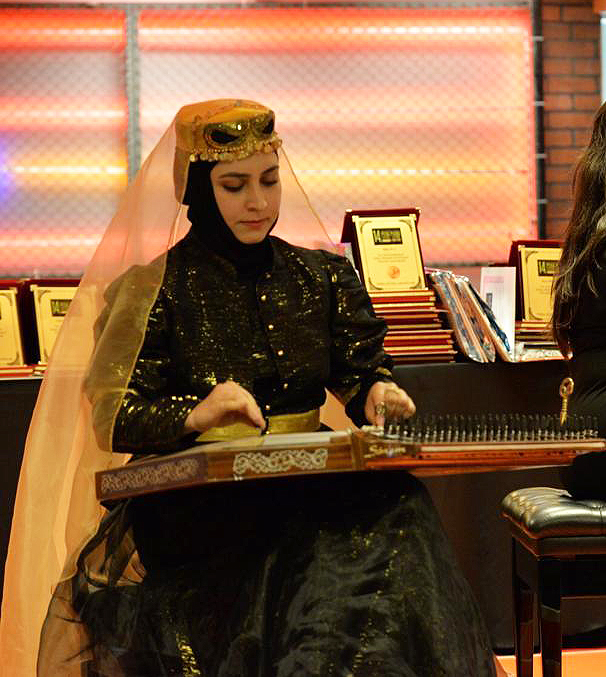 Photo courtesy of Shabnam Shikhaliyeva
Shabnam Shikhaliyeva, a Doctor of Philosophy in Music based in Oman, is a Qanun performance artist of Azerbaijani descent. As a feature in our SOURCE interview series, Shabnam talks to us about her background, contributions to Sultan Qaboos University, where she lectures, her music, and possible collaborations.
(VC) You started on the Qanun instrument at a young age. What changed with your style after you graduated from the Azerbaijan National Conservatory?
(Dr. Shabnam ) Historically Azerbaijan music education system has always been at the forefront. First music schools appeared in Kharabag, Shusha, during the early XIX century. In 1920 with a great effort of Uzeyir Hajibayli the National Conservatory was established. Later on, Azerbaijan State Conservatory, Baku Music Academy, and the Azerbaijan National Conservatory were all founded. Besides these higher education music institutes, there are music schools for early music education. In these schools, qualified teachers provide students with theoretical and practical music backgrounds and prepare them for the next study level. Azerbaijan National Conservatory was the right choice for me as I have gained the broad knowledge, advanced performance technique, and pedagogical experience necessary for my career. The conservatory is the perfect place for traditional music, and by studying there, I built my performing style. After graduation with distinction, I had the opportunity to work in the same environment with my professors, and it was a great experience for me. I currently work at Sultan Qaboos University, a prominent institution in the Gulf region. When I began teaching there, the Music Department was newly established. As part of my teaching process, I created a high-quality music program for students. Arabs have particular music tastes, and they are very fond of Qanun. Most students prefer to choose Qanun, and, as an Azerbaijani, it is a great pleasure to teach Qanun in an Arab country.
(VC) Are there any other instruments other than the Qanun you like to play?
(Dr. Shabnam ) I have admired music since my childhood, and thankfully my parents supported me to learn Qanun. The piano is one of my favorite instruments to play also. Recently I started to play acoustic Guitar. It is a challenge to transfer performance skills and techniques across these musical instruments.
Azerbaijani and Omani music is based on makam (mugam). By synthesizing features of these two melodic styles, I have acquired a particular improvisation playing style for Arab listeners. I do not hesitate to take advantage of the music of the whole world
(VC) Does your Azerbaijani heritage play an essential part in approaching your projects, especially being a resident of Oman, or would you say you move with trends of the time?
(Dr. Shabnam ) Many thanks for this question that makes me remember Azerbaijan's rich, ancient history, made up of beautiful memories. First of all, I will answer this question as a musician. Music instruments are important symbols of a nation created by people many centuries ago for the time of celebration and defense of their motherland. Turkish heroic epos, manuscripts of Azerbaijani musicologist, samples of miniature painting pictures, the recollection of foreign travelers, and poetry samples are unique recourse for readers and researchers. Azerbaijani and Omani music is based on makam (mugam). By synthesizing features of these two melodic styles, I have acquired a particular improvisation playing style for Arab listeners. I do not hesitate to take advantage of the music of the whole world. Alongside Azerbaijan traditional music, I enjoy jazz, blues, flamenco, classical music, and incorporate these melodies' most beautiful aspects. Depending on the projects, I consider the audience's music pleasure and enrich my repertoire with charming music pieces. Besides music, Azerbaijan's tasty cuisine, traditional decorative handicrafts, carpet weaving, and other applied art encourage us to participate in international events and present our honorable culture to visitors.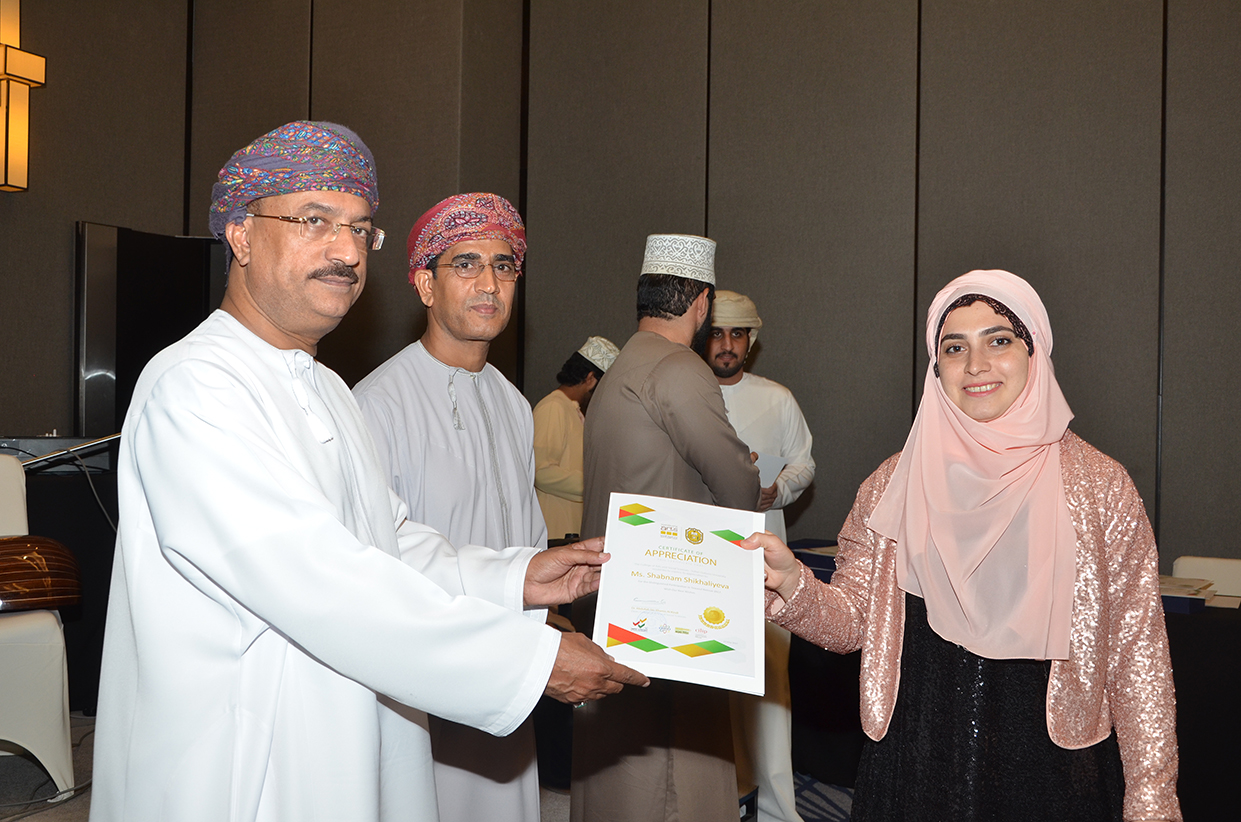 Photo courtesy of Shabnam Shikhaliyeva
(VC) As an artist, what does Self Awareness mean to you?
(Dr. Shabnam ) We are part of society, and self-awareness and self-control are essential to achieving good and unbiased relationships in our environment. As a musician and music teacher living in a foreign country, it is important to represent my motherland positively. Being a productive, creative collaborator, communicating with my colleague and students is my first duty. It is not difficult to achieve success, but it is difficult to retain fame. To strengthen our place in this competitive environment, we must pay attention to self-development and match the field's demands of challenging requirements of the field.
(VC) You have performed on numerous television and radio stations, do you have any memorable moments during your career?
(Dr. Shabnam ) I remember my first performance on a big stage very well. When I was ten years old, and after just a few months of playing Qanun, my teacher recommended that I perform in a concert program that was held in the Azerbaijan State Academic Musical Theater. Thank God I could complete my performance seamlessly, being the first time on a professional stage in front of a full audience. Later on, I participated in a government-sponsored competition among music schools and won a large monetary prize. This attracted the media's attention, and when I saw myself on the TV news, I was excited.

(VC) Some mention different historical times as a period they admire for affluence or culture. If you could time-warp to any era to collaborate with its culture, what period would it be and why?
(Dr. Shabnam ) Ottomans are famous for their achievements in art, science, advanced medicine, mathematics, calligraphy, astronomy, painting, textiles, carpet weaving, music, etc. One of my favorite hobbies is visiting museums and historic places. When I was in Istanbul, I saw several museums and Palaces rich in wonderful exhibits presenting the Ottoman Empire and admired it. There are several well-known musical forms of Ottoman origin in music. It would be interesting to go back to this time.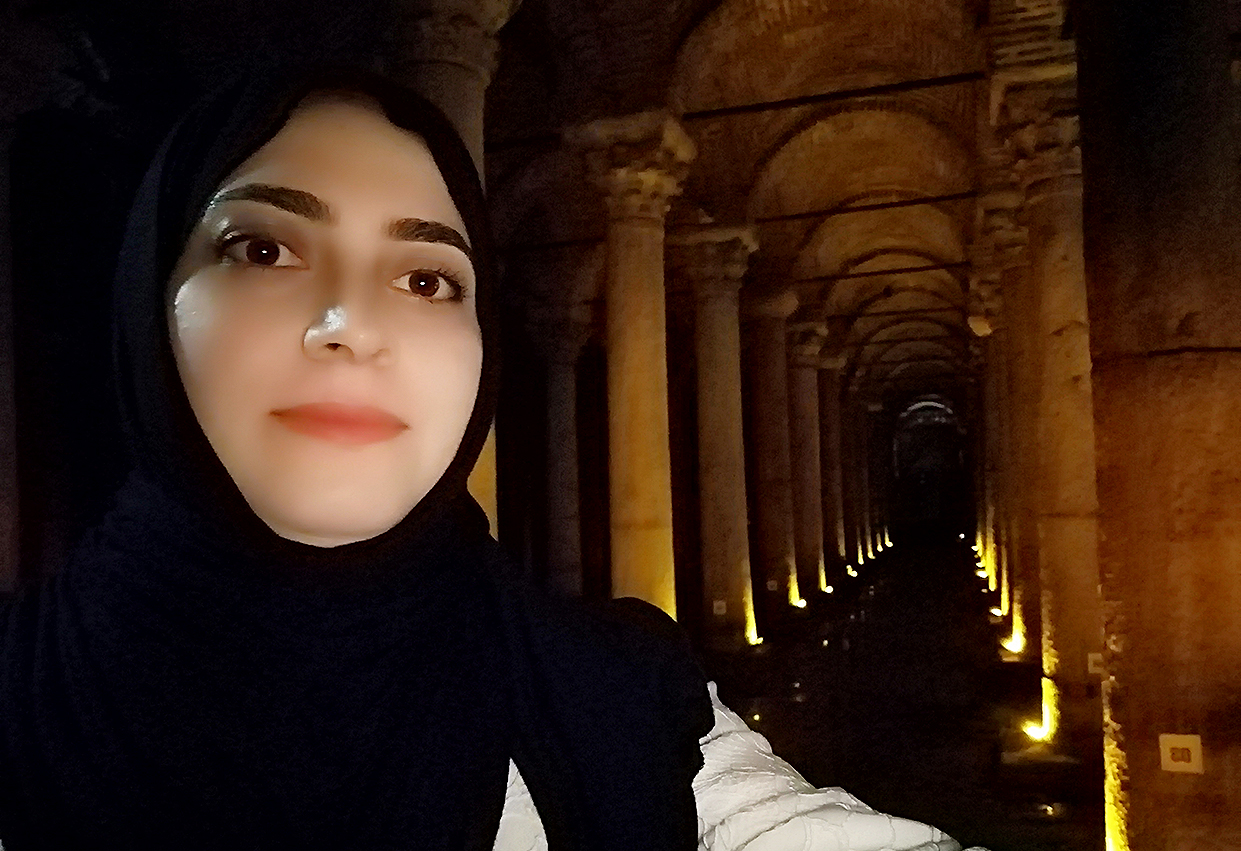 Photo courtesy of Shabnam Shikhaliyeva
(VC) At this stage of your collective accomplishments, If you can work alongside any international public figure, brand, or enterprise. Who would it or they be, and why?
(Dr. Shabnam ) I would like to collaborate with an orchestra such as Johann Strauss Orchestra conducted by Andre Rieu. Another orchestra also has a unique performance style is Yanni. I would be delighted to partner with this organization. Both of these orchestras travel around the word with talented musicians. Film music is another exciting field to me. I want to collaborate with filmmakers and film music composers; this would challenge my performing skills accompanying select scenes.
I want to convey my appreciation to my colleague Vusala Yusif and Billura Bayramova (founder Friends of Azerbaijan organization) for their diligence. And special thanks for Team Visual Collaborative for illuminating this interview.