Interview by Visual Collaborative
August 2020 4 min read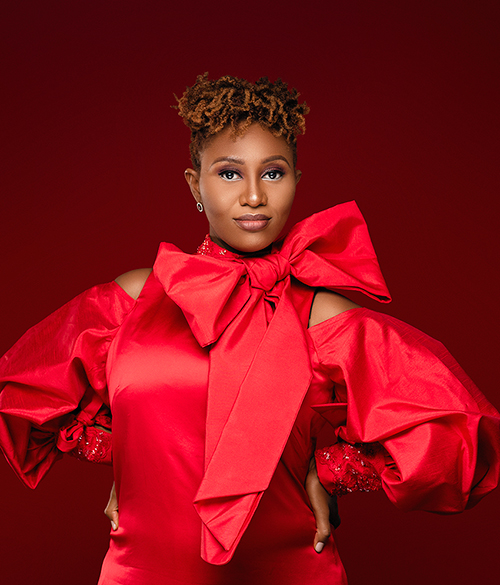 Ranti Ihimoyan, better known by her stage name Ranti is an opera and crossover recording artiste versatile in folk, jazz, and pop music. She won 'Best Alternative Music Video' at the 2016 Nigeria Music Video Awards for her debut folk recording 'Iwe Kiko' among other recognitions. As a special feature in our SOURCE interview series, Ranti talks to us about her music, collaborations, and forthcoming performances.
(VC) Your versatility of styles and range is unique. What is the earliest music memory you have?
(Ranti) My earliest music memory is of me chewing on a recorder (musical instrument) my mother bought for me when I was about five years old. Subsequently, I started taking lessons with my neighbor, a music teacher and he started me off on my musical journey.
(VC) As someone with an engineering background, what were your most identifiable skills or approaches carried over into music?
(Ranti) I carried over my analytical and problem-solving skills from my engineering days into my musical career. The ability to breakdown complex problems into manageable parts and manage musical projects such as the 'After the Dream' staged operetta production – my debut as a producer.
(VC) A perfect world does not exist and subjective at best, but if one did what core values would you make a staple in the immediate community and your sphere of influence?
(Ranti)  As cliché as this may sound, I truly consider Honesty and Integrity as the core values needed to prevent most of the ills in our world today. I especially value being true to oneself instead of just going with trends and fads to blend in.
I feel like my self-awareness has helped sustain my sanity in the transition from Chicago to Lagos, where I have been bombarded with differing opinions
(VC) On your path, what does Self Awareness mean to you, and has it evolved since your transition from Chicago to Lagos?
(Ranti) Self-awareness for me is synonymous with telling yourself the truth and having an objective view of yourself. A self-aware person will compliment herself before anyone else does or course-correct as appropriate. I feel like my self-awareness has helped sustain my sanity in the transition from Chicago to Lagos, where I have been bombarded with differing opinions.
(VC) Human interaction and public gatherings go hand in hand with one nested within the other. How has the Coronavirus (COVID-19) pandemic affected your public appearances?
(Ranti) The Coronavirus pandemic has negatively affected my public appearances. My public appearances have drastically reduced. My career was primarily that of a performing artist first and less of a recording artist. However, the pandemic has forced me to go back to the drawing board and change how I have done things in the past so that now, I'm focusing more on recording and building my online presence.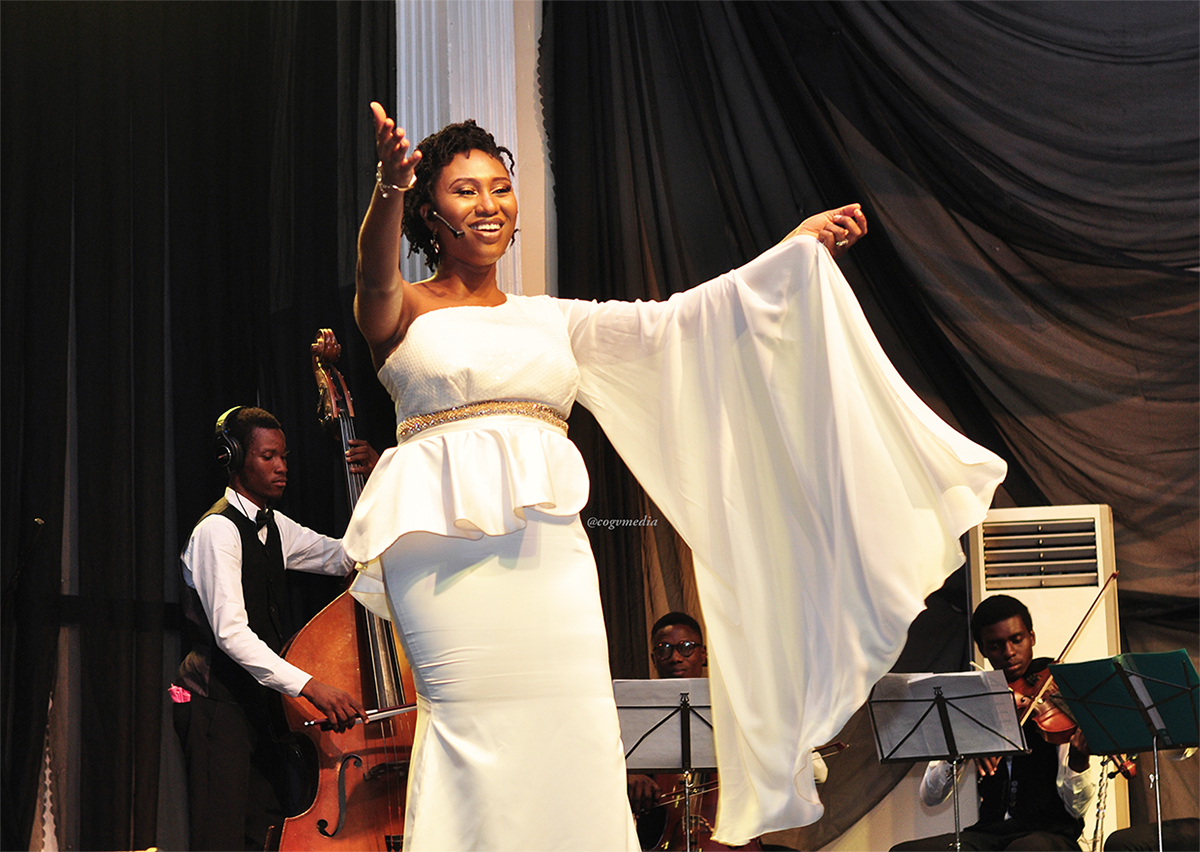 Photo courtesy of Cogvmedia
(VC) What is your favorite Opera set to perform, and who is the most memorable conductor you have worked alongside?
(Ranti) My favorite opera to perform is Mozart's 'Magic Flute.' I've thoroughly enjoyed working with two German conductors I've performed it with – Thomas Kanitz, when I played the role of 'Queen of the Night' and Walter-Micheal Vollhardt when I played 'Pamina.'
(VC) Some mention different historical times as a period they admire for affluence or culture. If you could time-warp to any era to collaborate with its culture, what period would it be and why?
(Ranti) I think I admire the 50's and 60's when a lot of the world was changing rapidly. It was a very progressive time in many nations of the world. Colonies were taking back their independence, the civil rights era was beginning. I would have loved to be a part of these bold movements. However, I'm starting to believe there has never been a better time to be alive than now. Technology gives us a greater voice and reach which I hope to better utilize in breaking new grounds.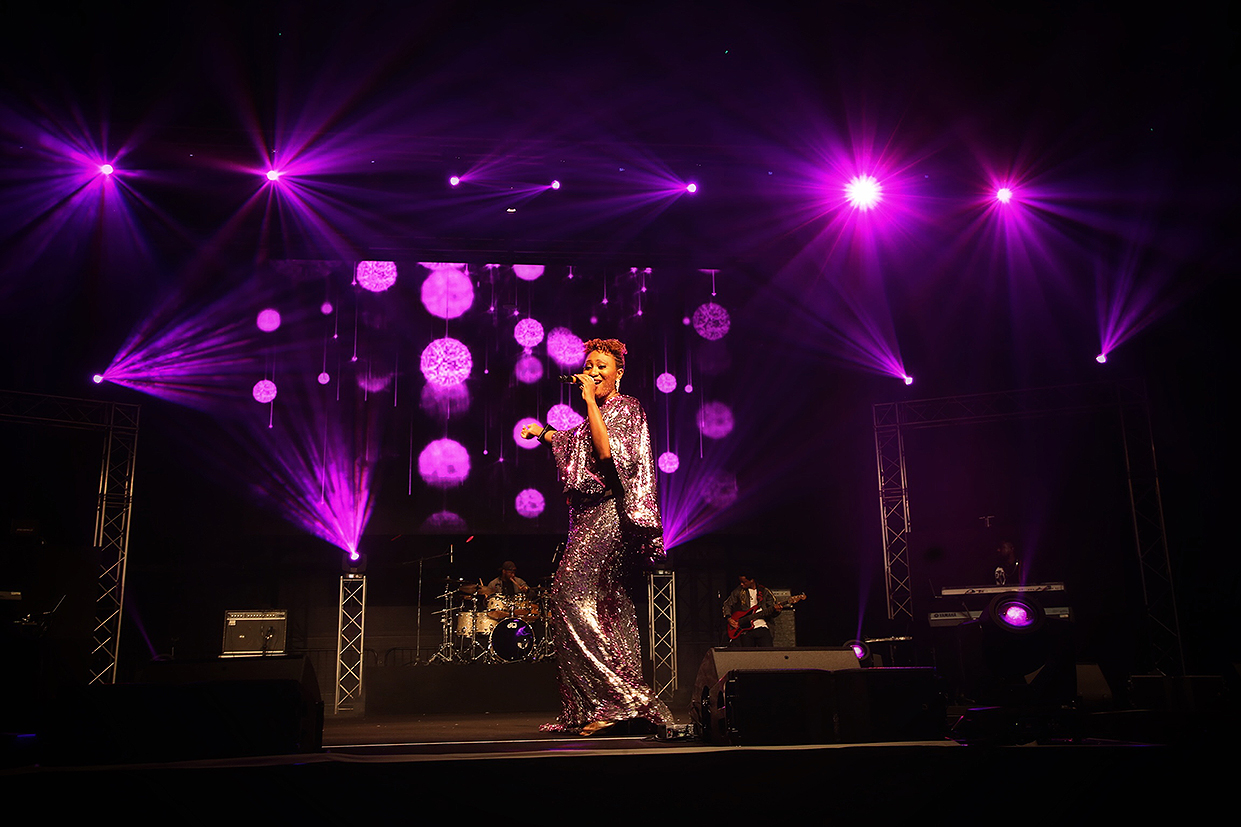 Photo courtesy of Adeola Orebiyi
(VC) At this stage of your collective accomplishments, If you can work alongside any international public figure, brand, or enterprise. Who would it or they be, and why?
(Ranti) I would love to work with Andrea Bocelli because he crosses over so effortlessly between the pop and opera worlds – I consider him a role model.
(VC) Thanks for speaking with us Ranti. Is there anything else you would like to share with our international audience? 
(Ranti) To everyone reading this, I would like you to aspire along with me to live fully, fearlessly, and purposefully. Contribute responsibly to your sphere of influence. I hope to release more recordings and live performances to inspire and thrill you on your journey so feel free to come along with me @rantimusic on all available media.