Interview by Chief Editor
May 2020 8 min read
Les Nubians is a french female duo that emerged out of Bordeaux France in the 1990s. Hélène and Célia Faussart's jazzy, sophisticated style of R&B that combined French lyrics garnered the respect of fellow artists, sound engineers, and fans all over the last few decades. As one of the main features in our TwentyEightyFour interview series, the sisters speak with us about music, collaborations, adapting to the year 2020 world pandemic, and excitement of their first single LIBERATION from an untitled forthcoming album.
(VC) As a musical duo, how has the Coronavirus pandemic affected your lives as it relates to your own collaborations and your upcoming release LIBERATION?
(Les Nubians) The Covid crisis caught us being on two different continents. Helene is in Africa and Celia in France. The Corona pandemic canceled all our shows to come. We were just looking forward to playing in South Africa in April! And in our field, there's no say on when live performances are coming back. A year? More? We are actually on the verge of releasing our new album recorded in Detroit and New York City, we were still working on finishing mixes and mastering. During this quarantine, we felt it was the right time to release LIBERATION as a single, it came as an emergency to deliver this message to the world now more than ever. LIBERATION is like a prayer to find strength and support in our most powerful human resource that is Love, and a call for Action. The message was perfectly suiting the actual-world context. Because only with Love and through solidarity we'll be able to overcome the side effects of this pandemic's social and economical consequences.
With confinement came also the sudden lack of sustenance for artists. No more shows or masterclasses, no more revenues, touring is the performers' main source of money. It's not with the way streaming music services pay that you can make a living. Not helping either are all these free online performances, movie streaming, and free exhibits access, all of this endangering our artistic professions by creating a habit for free cultural goods for consumers and consequently provoking a lethal loss of value of cultural goods. With our new release Liberation, we are rallying our audience around our BandCamp account, a place where we can gather our worldwide audience, we set up a virtual home where our audience is welcome, with access to direct music downloads, unreleased and exclusive audio and video material by subscribing to our community and directly contribute to our longevity as artists. It's like deciding to buy directly from the farm, the original producer, instead of going to the supermarket or the mall. That's, for example, an old, now "new paradigm" that people are considering in the eyes of this Covid-19 crisis. It used to be seen as a "radical action", but we can't resolve a new crisis with old solutions, in fact, we do have the perfect opportunity to change the way we do organize and live our world. The way we appreciate and consume arts has to evolve too.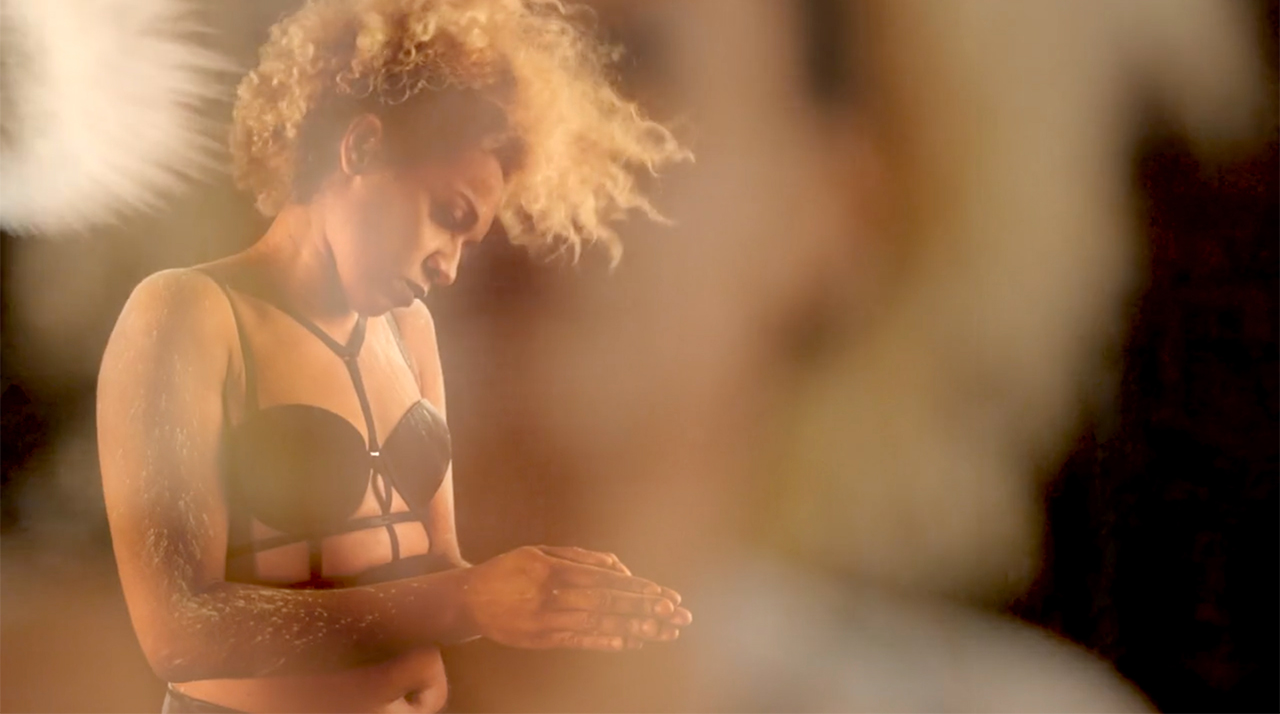 Photo courtesy @KiritinBeyer
(VC) As women in the creative arts who have achieved veteran status, based on your experiences, what can you candidly tell the aspiring young female artist or producer about success and risk?
(Les Nubians) Be original, have belief in yourself, follow your guts, you are a channel of grander inspiration. It's not all about you, it's about the creation. Be rigorous, humble, ask when you don't know, value your team and partners, " Team's work makes the dream work", again, you won't lift yourself up by yourself. Time is the essence, use it the right way, including, be patient when needed, young people are now so impatient nowadays! You can't talk about success without talking about failure. Failure is part of the experience, it's not the end of your attempts but the exact chance to reconsider, go deeper, learn again or maybe un-learn and re-learn, and try again, with the confidence of mastery, because yes, now, you know better!
We think energy, vibrations, and sound waves too, sound frequencies have a special way of touching our body and soul, that's why we talk about healing music, we do choose frequencies that will heal, comfort, or elevate
(VC) Your music is known to contain some very powerful lyrics that stimulate a wide range of audiences, do you have a creative ritual of or you leave this to the music arranger and engineer of each track?
(Les Nubians) We pick and choose for everything, from the musicians who will play in our records or on stage, to the written lines, melodies, and beats, the studios, the mixes. We do write most of our music and lyrics, Helene is programming also. Working with music arrangers and engineers is a way for us to explore other languages and territories, it's an organized encounter of music wizards or music chefs cooking, doing their best juju to make the best sauce! The unique color and balance we create in each track are always very much though out and on purpose. We think energy, vibrations, and sound waves too, sound frequencies have a special way of touching our body and soul, that's why we talk about healing music, we do choose frequencies that will heal, comfort, or elevate. Sound frequencies can become very deadly when badly used, creating stress, tension, anger, aggressiveness, worry, despair, even depression. Mainstream radios and TVs too often are playing debilitating sound waves, low frequencies, and negative lyrics, this is bad energy intrusions in our everyday life. You can close your eyes, it's hard to close your ears.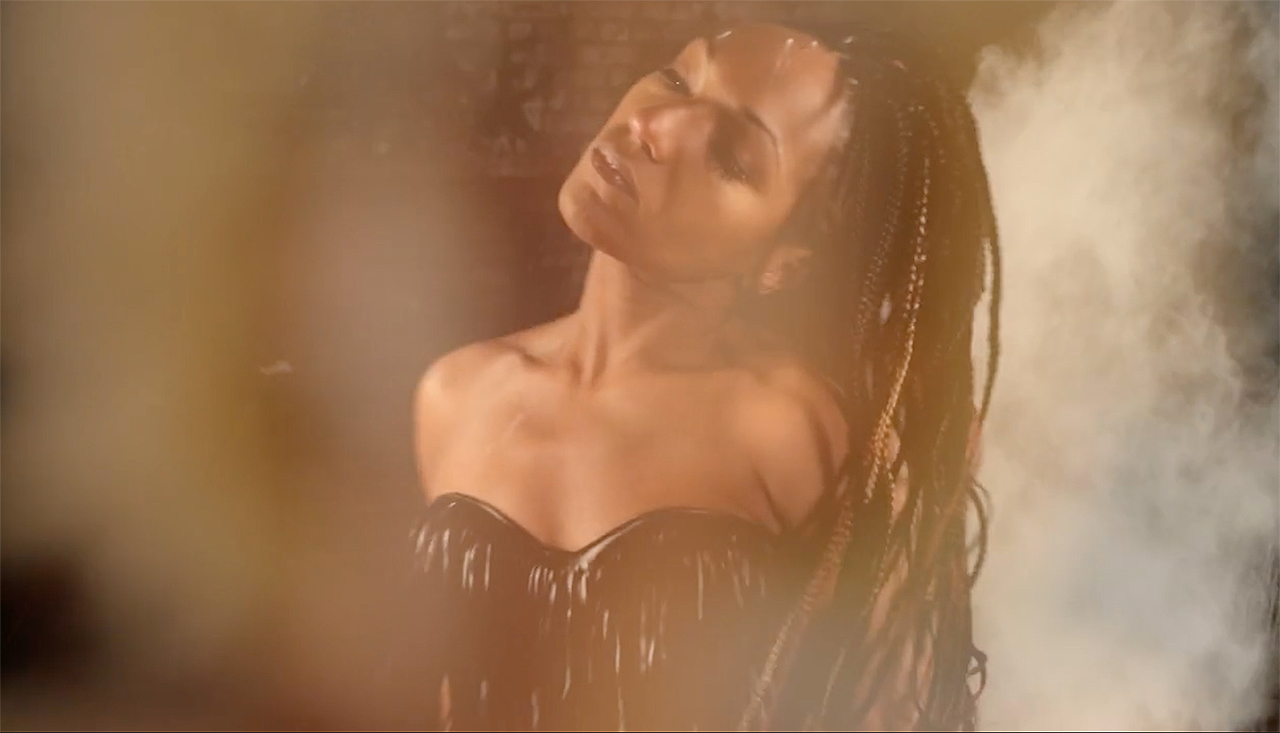 Photo courtesy @KiritinBeyer
(VC) In your quiet or noisy moments, how do you get inspired? What makes Celia and Helene create the work you do? Are you religious or spiritual like many creatives for muses?
(Les Nubians) We are spiritual and it helps grandly for our creations. We believe in the strength and guidance of our ancestors, animism is the root of African spirituality, it is a part of us. We are inspired by Life, Healing, Love and History, Legacy, the Past, the Present, the Future. Inspiration comes and goes, what is important is to be open enough to receive the inspiration, to hear the messages from the Muses, the Angels, the UniVerse and transcribe it properly. It can take a few hours, months, or years to complete a song! Hence the reason we take time to make and release our music. It has to be right. Intentional. Imperious. Meaningful.
(VC) What was your experience like working with the late Guru (Rapper) on the "who is there track"?
(Les Nubians) Guru was great to work with, understanding, and conscious. It was a memorable experience. We met our brother Keith Elam aka. Guru in 1994 in the city of Bordeaux, France. We stayed connected since. At that time, we were starting doing music. He was surprised and happy for us when our music reached the US, because so unexpected, these young girls from Bordeaux at the BET Soul Train Awards! When he decided to start Jazzmatazz III -Streetsoul, he invited us right away. The chance for us to record with legends like Isaac Hayes, Pharrell Williams, and Chad Hugo or our sister Kelis.
(VC) Some mention different historical times as a period they admire for affluence or culture If you can time-warp to any era to collaborate with its culture, what time would it be and why?
(Les Nubians) New Orleans. Late 19th early 20th century. Brothel jazz clubs where women bands only were performing. LGBTQ friendly, race inclusive. All kinds of performers, dancers, comedians, singers, musicians, and French Cancan. A safe haven for self-expression in the midst of segregation. And the outfits, the style! Or in the late 70's to the early '80s in Africa: Kinshasa, Lagos, Yaoundé, Abidjan, mingling with Fela, King Sunny Ade, Manu Dibango, Tabu Ley Rochereau, Franco, Zaïko Langa Langa, Pierre Akedengue, and living in the Ki-Yi Mbock village, the arts compound of Cameroonian activist and artist Were Were Liking in Ivory Coast. Because this period was so creative then, original and unapologetic. With the conviction and the creative juices to inspire and build Pan-Africanism.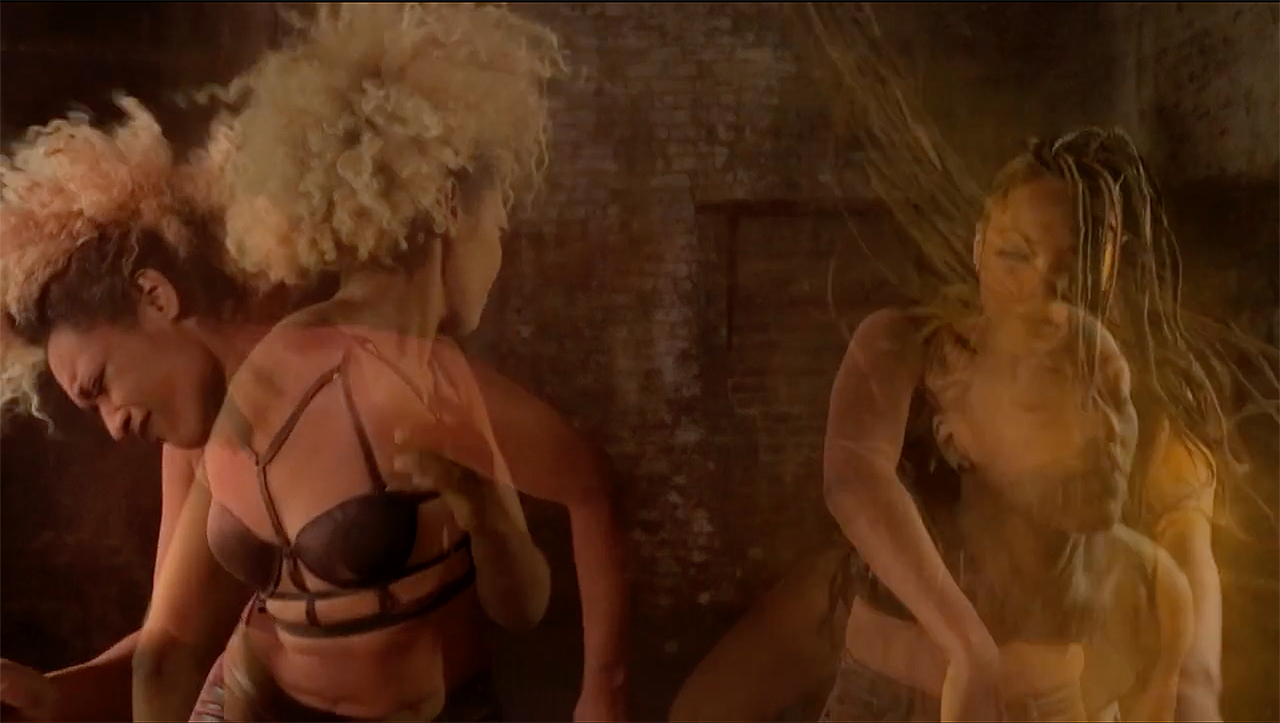 (VC) At this stage of your career considering your commitments and accomplishments, if you could collaborate with a specific artist, brand, or individual, who would it be and why?
(Les Nubians) Working on our music with Pharrell Williams! He is a creative beast, original and so respectful of music and musicians. He really loves what he does, he is passionate and humble about music. We would love to stretch his mind on our sound and merge our ideas. Another collaboration would be with South African DJ Black Coffee for his sultry afrohouse touch. We would also collaborate with any media or institution willing to empower Africa and its diaspora through the Arts, the Healing Arts, and Mindfulness projects.
(VC) What can we expect from this new album, and what platforms can it be found so your global audience can access it?
(Les Nubians) Join us on our Bandcamp! We'll be continuously releasing photos, audio and video material there, new singles & remixes, and more. The new album is in its final process, we're looking at next fall or early winter for a full album drop. But again, in our virtual house called La Maison NÜ, you'll get the chance to have prime access before it gets to the mall!