Interview by Chief Editor
April 2020 5 min read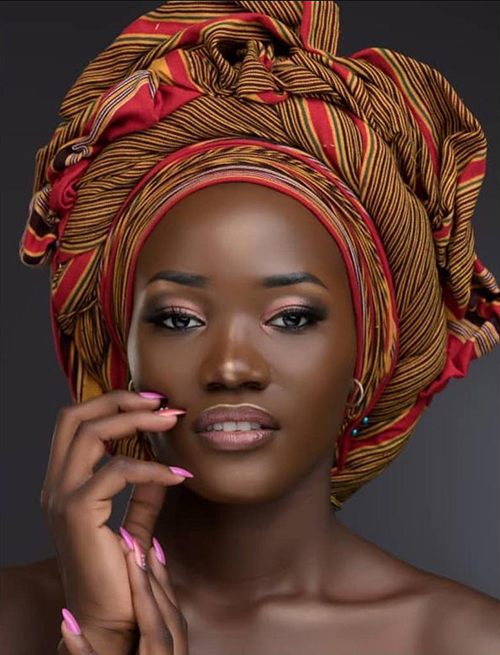 Oliver Nakakande is an international fashion model and beauty pageant titleholder crowned Miss Uganda in 2019. In our TwentyEightyFour interview series, Oliver speaks with us about her background, the Miss World network, being a beauty queen, and we gain some insight into her outreach commitments, towards the world stage.
(VC) As a crowned beauty queen of Uganda, how has the COVID-19 pandemic affected your outlook on life as it relates to your advocacy work in teenage pregnancies?
(Oliver) Covid-19 has shut the whole world down and had it on a standstill during this lockdown. As a result, it has made it impossible to go out to communities to further one of my "Beauty with a Purpose" projects of fighting teenage pregnancies as I'm unable to do speaking engagements with the young girls in these communities in line with advocacy. However, Covid-19 has also been like a blessing in disguise because it has triggered my mindset broader. I ventured into different projects like my LockDown sessions #WorldAgainstCovid19 campaign, where I have the privilege of chatting with my Miss World sisters as well as engaging other leaders in various industries to create social change and create a stronger bond with all loved ones both at home and overseas.
(VC) A perfect world does not exist and subjective at best, but if one does, what core values would Oliver make a staple in her immediate community?
(Oliver) I strongly believe in adhering to the core ethos of empathy, love, authenticity, open-mindedness, commitment, hope, integrity, and above all, the spirit of UBUNTU "I am because you are!"
As a child, I was fortunate to be nurtured by a driven and ambitious mother. She taught me I could become anything I wanted to be, and I was exposed to successful women
(VC) You competed on the world stage representing Uganda at Miss World, beyond the global coverage of bright light and cameras, are there any collaborations or friendships developed with your co-contestants?
(Oliver) Miss World was a life-changing platform in my life. It birthed a strong sisterhood with all my 120 sisters that I made from different countries worldwide. This has made it possible to formulate a fantastic project of #WorldAgainstCovid19, series which have seen me talk with Global role models and leaders, including my Miss World Sisters worldwide about Covid-19. During these sessions, we share life-changing aspects, which include: how to cope, recognizing the essential workers, thinking of the Post Traumatic Distress people will have to deal with, pivoting career-wise in anticipation of the new normal to mention a few things.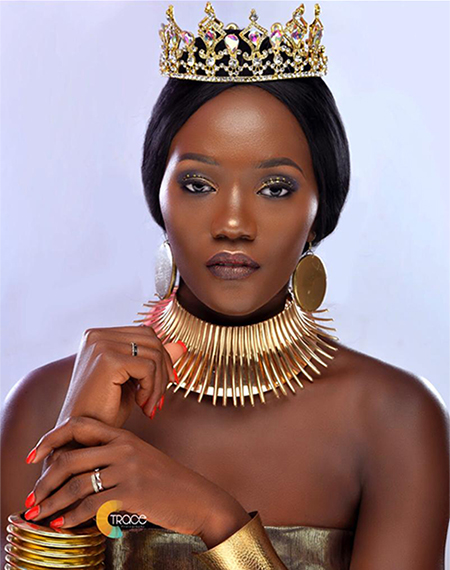 (VC) In your quiet or noisy moments, how do you get inspired? What makes Oliver engage in the advocacy work she does? Are you religious or spiritual, like many people from the sub-Sahara?
(Oliver) Success and seeing people taking up space to thrive and create more awareness in communities has always been my driving force in life. As a child, I was fortunate to be nurtured by a driven and ambitious mother. She taught me I could become anything I wanted to be, and I was exposed to successful women, which has taught me to appreciate that women can be everything they want to be once empowered.
I believe in God, and Godliness is one of my values.
(VC) In the present world of competitive microaggressions, there seems to be a decrease of empathy as the use of social media rises, please tell us about your own experiences navigating this world as a beautify queen, how this may relate?
(Oliver) I have experienced cyberbullying first hand and its adverse effects. Still, amidst all the storms it creates, it has further taught me to strongly rely on my core values of empathy, diligence, grace, poise, self-belief, and staying healthy. With all this in mind, I have mastered the art of emotional intelligence in handling social media as well as not condoning the bullying. To anyone out there who may subconsciously be involved in it, always remember the "Golden Rule" that is, do unto others what you would like to be done unto you. Let's spread love and kindness; it saves lives! Unfortunately, the growing cyberbullying problem has increased the rate of suicides. So, it's vital to spread positivity and help save lives. To the youth out there, do not worry, you are enough! Let no one make you feel you are not worthy. We can create a huge impact globally if we our brother's keeper".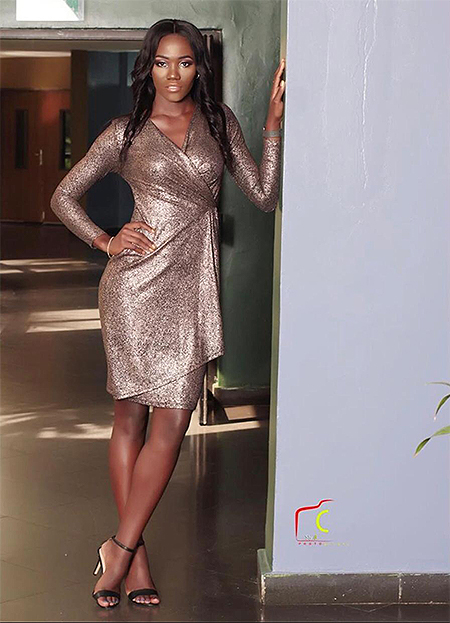 (VC) At this stage of your personal milestones and accomplishments, If you could collaborate with any brand or public figure in business who would it be and why?
(Oliver) I am beyond thankful for the era of the 1950s! It is symbolic to me as in 1956; a major global milestone took place. That was when Mr. Eric and Mrs. Julia Morley created the global platform of MISS WORLD which celebrates and empowers women globally as well as embodies the element of different cultures, nationalities, and above all, "Beauty with a Purpose" that has transformed a lot of communities worldwide.
I strongly believe in women empowerment, so I am open to working with any influential, powerful organizations, companies, and foundations that empower women and the girl child.
(VC) Is there anything else you would like to share with our global audience, perhaps some small detail people do not know about you?
(Oliver) I am unpredictable because I'm a cocktail of different personalities, and I believe that the world is my oyster waiting to spread a lot of empathy as a global International Fashion Model, Beauty Queen, motivation speaker, and Philanthropist.