Interview by Visual Collaborative
May 2020 6 min read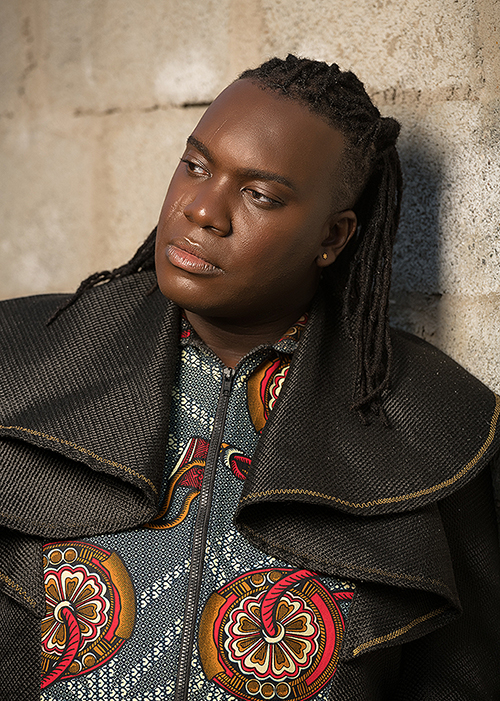 Photo courtesy JMM
Joram Muzira based in Uganda is the Chief Executive and Creative Director of JORAM Model Management (JMM). Serves as a Casting Director, International Model Scout, and Fashion Entrepreneur. Muzira worked with some of the African continent's top designers including David Tlale from South Africa, and Mai Atafo from Nigeria. As a feature in our Oxygen interview series, Muzira discusses the industry of modeling today, partnerships, and views on the world pandemic.
(VC) Outside of being a seasoned casting director and pageant coach extraordinaire, who is Joram Muzira?
(Joram) I am a combination of different personalities, extremely expressive, ambitious, loud, and sometimes I love being a loner! I also double as the Creative Director for JMM(Joram Model Management) a job that I do with so much passion that has nurtured me to become a dedicated mentor, become more empathetic, love more ( I mother so many African Models that are representing Africa on the global fashion scale including AAMITO, who is best known for being the winner of the first season of Africa's Next Top Model,  as well as Aliet Sarah who at 18 years old has already walked for Saint Laurent, Miu Miu and Versace among other amazing talents), express myself more and I thrive on nurturing and developing careers of young people as well as watching them succeed in life. They become emblems of change in the different sectors of the fashion world. I live, breath, eat this thing called fashion and modeling!
(VC) How is it like working alongside international outfit LDJ productions and the likes at major events?
(Joram) Its always an honor, life-changing, extremely humbling as well as a great learning experience working with top names in the fashion industry globally. I have learned so much and I can never trade the experience for anything in the world because it has opened my eyes to a better vision of fashion and a totally new world full of insights on the fashion industry! The whole experience has made me believe that true fashion is a business!
We have been scouting extensively for new talents online with our online scouting platforms and developing ourselves more mentally getting ready to welcome the new normal
(VC) Your industry like many others was inevitably affected by COVID-19, what kind of long-term impacts do you see?
(Joram) Being a Mother Agent/agency based in Uganda, Africa, the pandemic has been a huge blessing in disguise as much as we still mourning a lot. We have been scouting extensively for new talents online with our online scouting platforms and developing ourselves more mentally getting ready to welcome the new normal! However, we believe the biggest long term impact will be a lot of restricted traveling since most airports will have a lot more restrictions plus I believe a lot of countries will have a lot more strict visa regulations due to the Covid-19 but all in all we still have hope that there will be light at the end of the tunnel and the future of fashion could absolutely end up being more virtual and digital.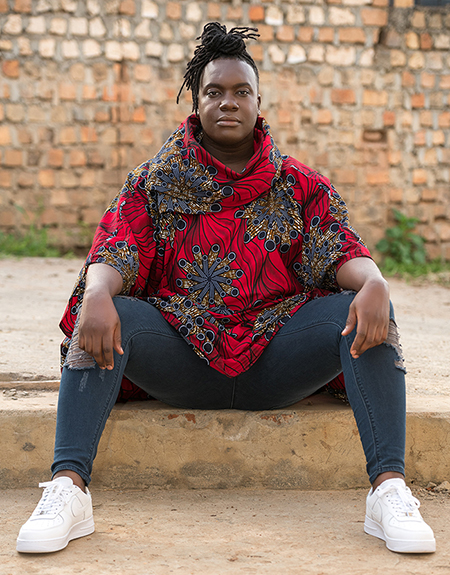 (VC) What is your go-to approach or practice today in terms of claiming your creative power working alongside many individuals?
(Joram) Mastering the art of emotional intelligence, listening and leadership skills, teamwork, extensive research, being open to learning as much as I can from a variety of different personalities, self-motivation and
personality development has always been my strongest weapons and practices in claiming my creative power working alongside many individuals because I strongly believe that it takes a village to thrive and
win in life.
(VC) With your flair for aesthetics and an eye for beauty. What does the phrase Visual Collaborative mean to you?
(Joram) It means bridging the gap among creatives through collaborations between virtual team members that is carried out via technology-mediated communication and the one avenue that I believe is super essential right now during this Covid-19 pandemic, for all globally distributed business and scientific teams and I honestly see it harnessing and improving technology-mediated communication. It's absolutely the way to go with different brands right now worldwide to survive in these hard times and ensure their businesses can be sustainable.
(VC) Most forward-thinking societies or cultures would agree that language is the key to integration. What does it really come down to when scouting for modeling talent?
(Joram) Besides having unique distinctive features and great body types, I always put a lot of emphasis on personality, passion, zeal, focus, determination, and having a strong business mindset to thrive in a cut-throat industry because all these elements are essentially key! Modeling is a tough business so nowadays a girl or boy having unique distinctive features plus the right body type and height measurements is not enough! There is more to what meets the eye now. We now also look for the story that the model has and what they bring to the table with their vision plus how impactful they will be not just to changing their careers but also to change societies!
(VC) Some mention different historical times as a period they admire for affluence or culture If you can time-warp to any era to collaborate with its culture, what time would it be and why?
(Joram) I must say that I am super obsessed with the present era right now in the business of fashion and modeling because it has always been a dream to achieve. Having models of color appreciated, celebrated and dominate the global fashion industry right now still looks and sounds like a dream but it's a reality now and major thanks to the legendary supermodels like Naomi Campbell and Iman that have tirelessly spearheaded this movement for years to embrace models of color plus diversity in fashion and call for equal representation at all levels. This era is totally history in the making now and I pray it lasts for generations and generations because models of color offer the same as well. They are not a Trend but future leaders to inspire future generations!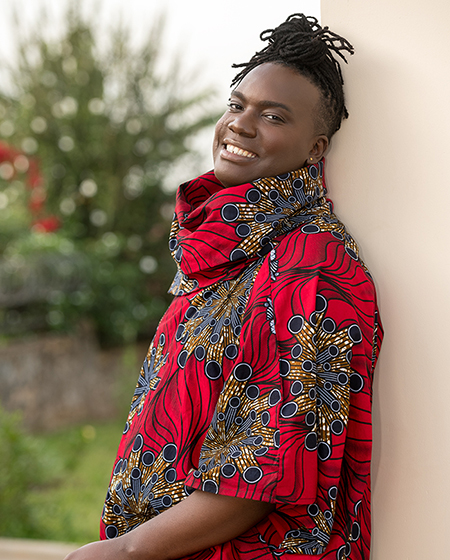 (VC) At this stage of your career considering your commitments and accomplishments, if you could collaborate with a specific enterprise, or individual over the next 24 months, who would it be, and why?
(Joram) I am beyond proud and blessed to be apart of a new strong generation in Uganda / Africa that is grooming, nurturing, raising global fashion Models from Africa and with this, I have had the chance to collaborate with several international agencies where we place most of our Models in Newyork, Paris, Milan, London, Barcelona, Madrid, Germany to mention but a few.
It would still be an incredible blessing to collaborate with more international agencies in all the above mentioned global fashion capitals of the world, to expand our base more as mother agents worldwide plus we are open to collaborating and working with a diverse range of casting directors and creatives worldwide.