Interview by Visual Collaborative
July 2019 7 min read

Photo courtesy of Joanna Totolici
Joanna Totolici is a wedding and fashion photographer based in New York City. Her work at various fashion runways and backstages have been featured in numerous publications such as American and Italian Vogue magazines, Elle and others. As a feature in our "Vivencias" interview series Joanna shares a perspective and the evolution of her work.
(VC) Outside of photography and professional element that surrounds it, who is Joanna Totolici?
(Joanna) If you remove Photography there is no Joanna Totolici. It is not something I do to earn a living, it is my very living. I've been a freelance photographer my entire adult life so I feel that it pretty much defines me and how I occupy my time. Whether it was in the dark room or now in front of a computer, photography required many countless hours in solitude, just to manage all the post-production, especially with the advent of digital photography and social media. I'm not sure if my career slowly nurtured me to be the person that enjoys being alone for many hours or if my proclivity for solitude has made me the photographer I am today. I need bouts of social life for my emotional well-being too in order to hit the reset button. I mean, there's puppies and husbands, but photography is life. I am a workaholic, civilian life is just a myth.
(VC) Our platform learnt about you in 2008 during a Fashion Week party in the Lower East Side. You have since gone on to photograph some very good runways and backstage experiences. Tell us how the gigs came about?
(Joanna) I had been photographing fashion in all its aspects since 1993. Around 2008, the designers for whom I was shooting lookbooks started inviting me backstage for their presentations. I believe the timing was a combination of social media explosion and my own documentarian skills coming into their own with a blend of reality and fine art. Over the years and my services have expanded to fashion week street style, for which I have shot in NY, Paris, Milan, London, Stockholm and Berlin for publications like (U.S.) Vogue, Refinery 29, Marie Claire (BR), etc.
(VC) Your work has appeared in numerous reputable magazines and papers such as Vogue, Surface, W, Elle, Nylon and Lucky. How excited or nervous were you knowing numerous people would see your work?
I just put on the mindset that no-one would see it anyway. A good example of this was when Vogue posted one of my street style photos of a super cool older couple. It was Vogue's most "liked" post to date, and I wound up getting 10,000 new instagram followers overnight
(Joanna) I never think that far ahead while I shooting assignments. My main hurdle is just to make sure that the shots are great, everything after that is a bonus. I never had any expectations of what would happen as a result of publication, I just put on the mindset that no-one would see it anyway. A good example of this was when Vogue posted one of my street style photos of a super cool older couple. It was Vogue's most "liked" post to date, and I wound up getting 10,000 new instagram followers overnight, for whatever that is worth. Was I excited to have photographed Vogue's most successful post? Hell yeah!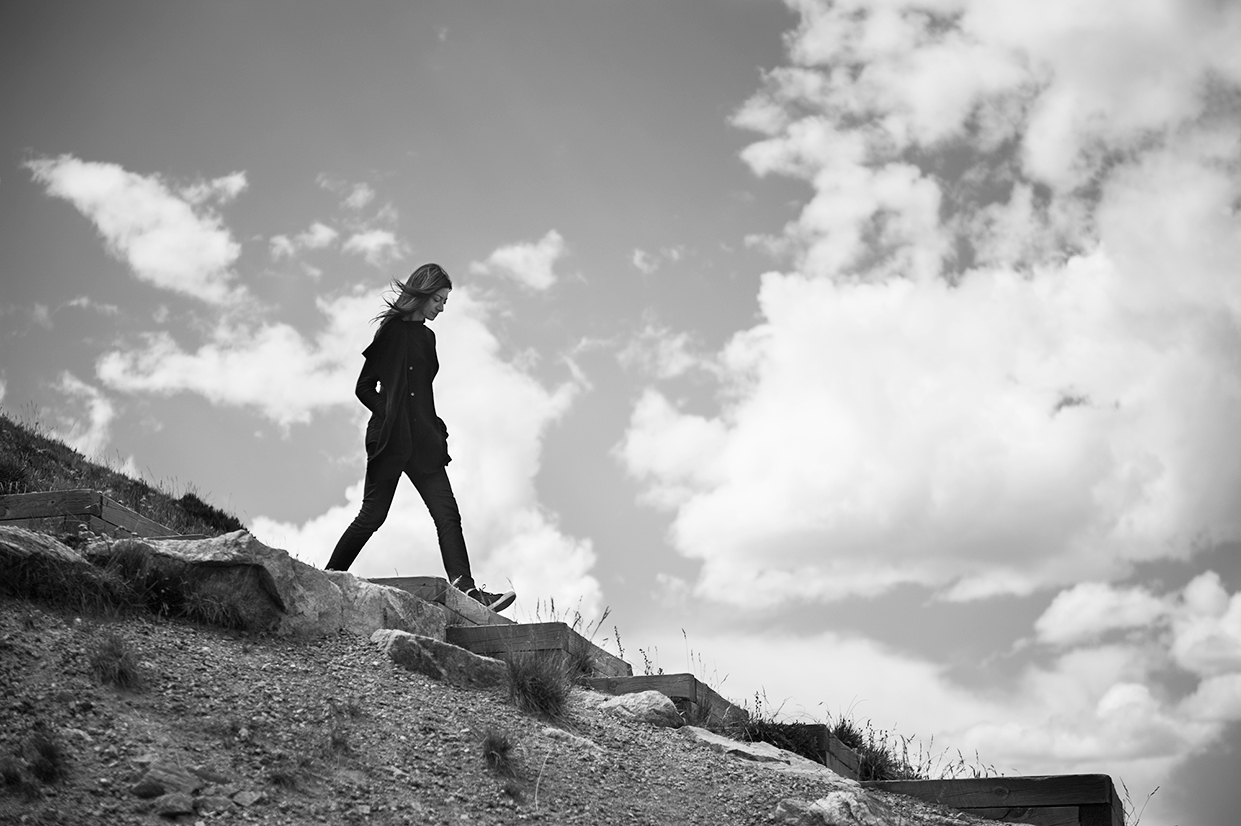 Photo courtesy of Joanna Totolici
(VC) Wedding photography is part of a million if not billion dollar industry, which of course depends on the locality. Aside for the kinds of compensation, what are the most pivotal photography experiences around the clients or projects you are a part of and why?
(Joanna) With most of my New York events, it is hard to tell the difference between a fashion show and a wedding; I'd say my wedding bookings are slowly overtaking fashion. It's most likely a combination of my changing perception of the fashion industry, along with the nature of the industry having changed so much in the past 10 years, neither for the better. While each have their appeal and drawbacks, the emotional pay off is so much more with weddings. I don't know how I got so lucky, my clients are incredibly nice people who trust my art and my craft and allow me to interpret their day. The knowledge that I am trusted to create an heirloom, meant to be enjoyed over a spectrum of ages that include people not yet born, is what gets me up in the morning. I did not have a close, loving family upbringing, we never did normal family activities. Spending an entire milestone day with my clients certainly carries another layer of meaning for me.
(VC) Do you have a camera or a set of cameras you prefer for wedding photography?

(Joanna) I have been shooting with two, differently lensed Nikon D810 cameras for a while now. I also occasionally shoot film, medium format mostly, overall I prefer digital as it enables me to have complete control of my exposures and be prepared for any sudden lighting variation. My specialty is shooting at stunning iconic New York venues which happen to be extremely dark with often times, very tricky lighting throughout the day, so fast lenses and a steady hand are a must.
(VC) The present moment is probably the most powerful of times, but If you can time warp back to any era what time would it be and why?
(Joanna) My biggest regret is not moving to New York in the mid 90's, it was my dream. I would come up from Pittsburgh for a week at a time and make many appointments with model agencies and photo reps. It was such a great time because you could physically go in with your big 'n heavy portfolio and actually meet fashion insiders face-to-face, and make real connections. My husband and I moved to New York in 2007, just as the entire fashion industry was on the cusp of playing a mass game of musical chairs as a result of the financial crisis. In parallel, social media was rearing up and everyone who could hold a phone was becoming a photographer. The 2007 – 2008 was the best of times, it was the worst of times, but I think the 90's were the last of the great decades in terms of photography as an art form.
(VC)  New York City has its own kind of culture. What are some of your best countries or cities that you have worked?

(Joanna) New York will always be the best place in the world for me to work and live, I love love New York! I do have to say, though, I am Amazed at the organization and punctuality of the fashion shows in Berlin, and Stockholm is not far behind. I love Paris too, but my college french does not give me that added confidence boost to run up and start talking to people I find interesting. Excuse-moi, je suis tres american, et je'aime votre chapeau very damn beaucoup. There is also Tokyo, like the exotic boyfriend you know you will never marry but that doesn't mean you want to break up, at least not for a while, and not during cherry blossom for sure.
(VC) What does self-awareness mean to Joanna, and what kind of commercial work can the world expect from you within the next few years?
(Joanna) While keeping an eye out for assignments, portrait or fashion editorial for an inspiring magazine, I don't expect to be actively pursuing commercial work as much. The New York luxury wedding scene is responding to my style, and I end up photographing the same couture outfits as I would have on the runway, back stage or ad campaigns, only this time in the real world rather than on paid models. In a sense I feel I photograph true fashion, whereas on set it is more contrived and impersonal, aimed to sell not to wear. Yes, fashion is an addiction, one that I intend to nurture for the next decade, one way or another.
(VC) Is there anything else that you would like to share?
(Joanna) I am CRAZY about dogs, certifiably so. I like all colors as long as they're black. I think gender equality is not optional. I think someone's sexual orientation is nobody else's damn business. A Rabbi and a Priest walk into the Rainbow Room. They marry an interfaith couple and become good friends. This is not a joke.
More on Joanna Totolici can be found on  joannatoto.com  and totolici.com