Interview by Visual Collaborative
April 2020 11 min read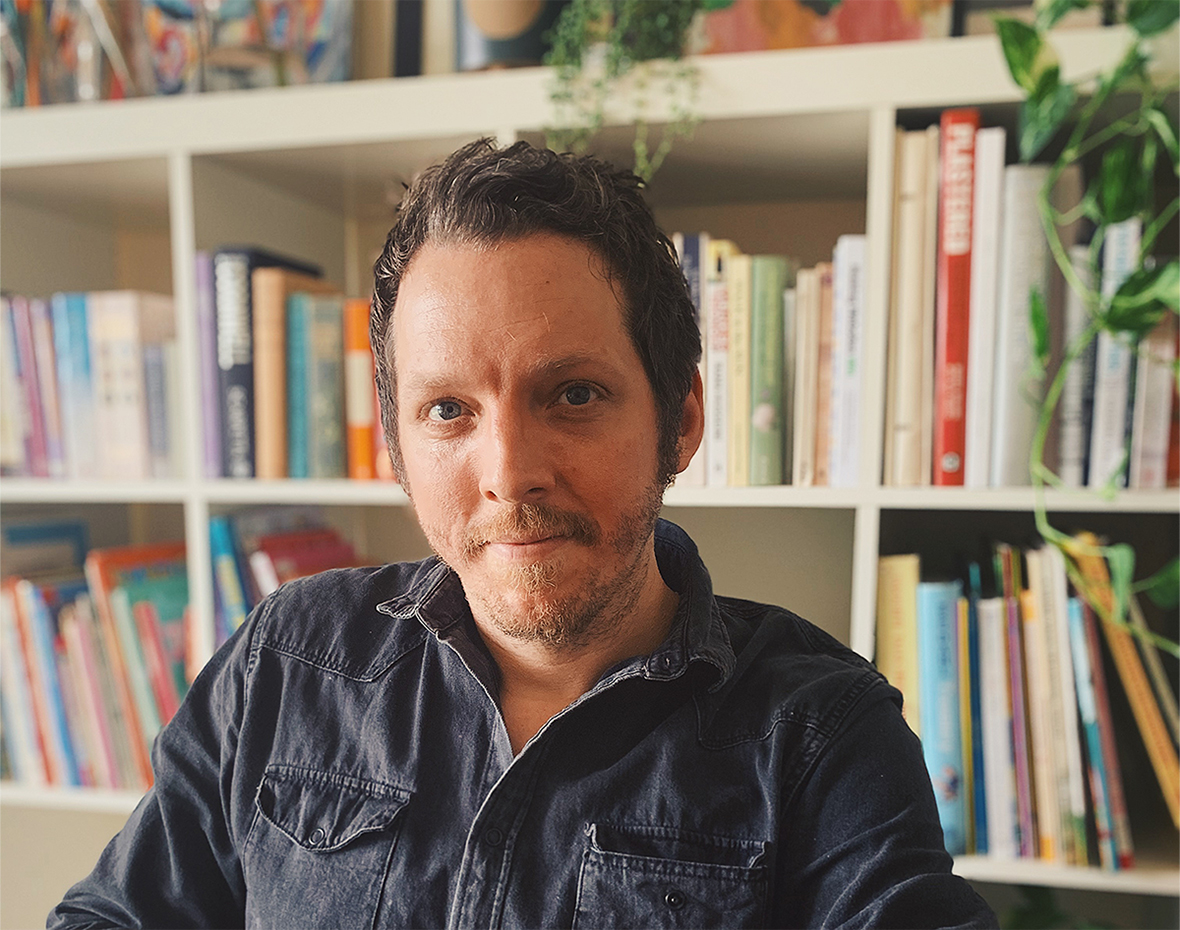 Travis Weerts
Travis Weerts is Head of Design and Development at Dilate, a Digital Marketing Agency located in Perth Australia. As a feature in our TwentyEightyFour interview series, Weerts discusses his background, his transition from the Lone Star State of Texas to the sunny beaches of Australia. He also shares his leadership perspective on the design industry and its relationship with progressive technology.
(VC) What is your relationship with technology and design? 
(Travis) For me, it all started at an early age. I was raised in an artistic family. My parents were crafters by trade, and as a kid, they carted me around Texas in a 1989 Southwind RV, traveling from one craft show to the next. I basically grew up in the middle of the creative process. I spent my weekends surrounded by painters, crafters, woodworkers, blacksmiths and other artisans struggling to figure out ways to turn their passions into a living. My biggest goal in life at that stage was to be like them. I wanted to be an artist. My love for technology also started at an early age. It was in elementary in the '80s when schools started introducing computers into the classroom. We had a few Apple II's in my "computer class" where we played simple games and learned to type, but it wasn't until  I was taught how to draw pictures on them that I was hooked. From that moment on, I knew what I wanted to do, and from there, I went on to study computer science and graphic design all the way up through college. My professional career started in the back of a 14 passenger van touring around the country with a band. I spent my nights as a sound guy, and my days on the road in the back row on my MacBook Pro, designing album covers, merchandise, websites, and pretty much anything people would pay me to do. And things naturally progressed from there.
One project led to the next, and before I knew it I had a couple of thriving small businesses. Fast forward to today, and I'm currently leading a team of designers and developers from all over the world at an Australian company called Dilate. In fact, the whole reason I'm even in Australia is because of design. It was the vehicle that connected me to my soul mate, Annika. It's kinda crazy to think but if it weren't for the technology that allowed us to connect, my daughter Ivy wouldn't even exist. So I guess you could say my relationship with design and technology runs pretty deep.
(VC) You spent quite some time in Texas which has its own innovative scene. What do you remember about your time there, comparing it to where you reside now in Australia?
(Travis) I have very fond memories of life in Austin. It's a really cool city to live in. It's got one of the most vibrant art and culture scenes in the world. There wasn't a single week that went by where I wasn't around some form of art, live music, film, a creative start-up, etc. It's a very inspiring place to work. I was also very influenced by the Texan aesthetic, I love it! The warm tones, the rustic grungy desert grit, the Hispanic influence. It's beautiful. I recently moved to the other side of the world to Perth, Western Australia. Life here is a bit different. Austin is a nighttime city, and Perth is just the opposite. It's best lived outdoors in the day time. There are tons of beautiful beaches, and the coastline is second to none. I literally feel like I'm living next to the best beaches in the world. I'm not sure if it's the stage in life or the beautiful surroundings, but my design taste has definitely shifted a bit. For the first time, I feel like I'm embracing color more. I used to be into a more neutral, black and white kinda look, but these days I've turned the saturation way up and I'm gravitating more and more towards bright yellows, aqua, greens, and even pinks. I can't help but think it has something to do with having two beautiful little daughters and being in sunny Perth.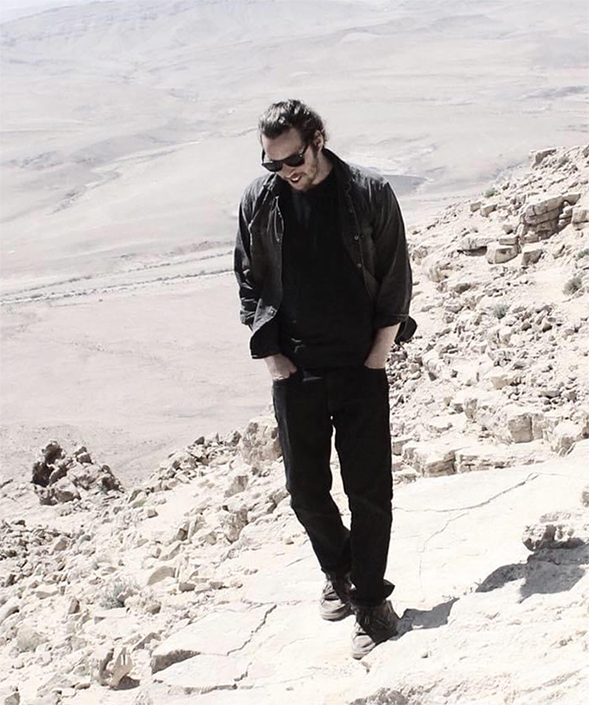 Travis Weerts
Not a moment that goes by when I'm not tossing around some new ideas in the back of my mind or working on a little side project. I'm constantly trying to look at things from a different angle, trying to find inspiration
(VC) Some product designers outside of work hours are unable to switch off, due to obsessive-compulsive sorting habits, do you find yourself arranging things and spaces in your regular life?

(Travis) Totally! Like most people these days, I have a really hard time "switching off". There's not a moment that goes by when I'm not tossing around some new ideas in the back of my mind or working on a little side project. I'm constantly trying to look at things from a different angle, trying to find inspiration. Day and night, it's like I've got this constant urge to rush back to my computer to work out some concept I've been mentally stewing over. But then again, I suppose a lot of creatives probably feel that way. Maybe it's the creative curse? Does anyone know where the off switch is?
(VC) In our present times, AI and Big Data are no longer buzzwords but a reality. What are your thoughts on Transhumanism? Do you foresee dangers or there are more societal benefits to reap from this converged trajectory?
(Travis) I'm definitely not one of those "dooms day-ers" who thinks technology is out to get us. Overall I think tech has been largely a force for good, but at the same time, I'm becoming increasingly aware of its limits. I've been a tech addict for a long time, but that has kinda become the new norm in society. We all seem to be stuck in this perfectly fine-tuned feed of endlessly scrolling information that's being fed to us by the big AI bots in the cloud. It's pretty surreal when you think about it. I'm not sure the human brain should be exposed to this much data all the time. It worries me a bit when I see companies like Apple starting to build "your weekly screen time habit reports" into their products. What does that say about where we're headed? As designers, I think we need to take a bit more responsibility for the things we design. The potential social impacts of our ideas can be devastating. I think we should do a little more to steer our users down more beneficial paths. Yes, technology is important, but so is mental health. I think we're starting to see just how far we can push tech before it starts to unravel.
(VC) You have done loads of work in mass media directly or indirectly, working with individuals and communities and have grown impressively from there. Was this a natural career progression or all part of a plan?
(Travis) I am not a planner. I wish I was, but I'm just not. My career has been a result of two things: passion and dumb luck. Sometimes, I wish I had been a little more calculated and premeditative, but at the same time, I kind of appreciate the organic path my career has taken. I am because I am. I've been super blessed to work with the folks I have and that I've been free enough to carve out my own experience.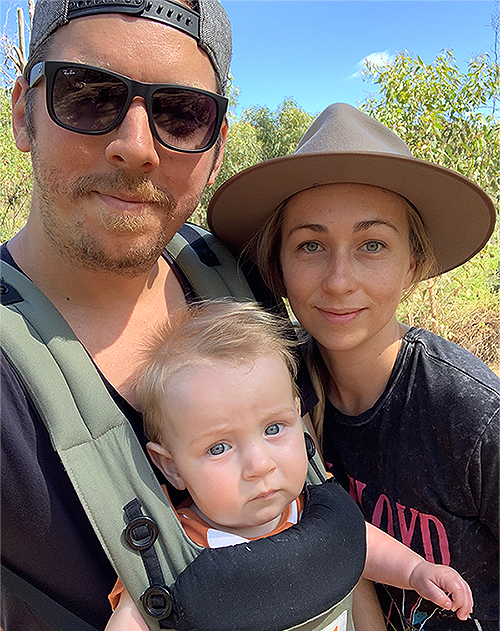 Travis Weerts and Annika and their daughter Ivy
(VC) At this stage of your professional milestones and accomplishments, If you could collaborate with any brand or public figure in business who would it be and why?
(Travis) I've got a few people on my creative bucket list that I'd love to work with. Scott Hansen, David Carson, Tom Waits, and Craig Black just to name a few. I've got a list miles long. And My dream job would be designing vintage record covers for vinyl. I often think about just doing that for fun. Picking a favorite album and just getting lost in the music and designing.
(VC) You were part of the Macromedia Flash community, Is that kind of scene possible with the way technology has progressed. Could it be the present technology industry does not present that kind of community camaraderie?
(Travis) A few years ago, I would have told you the ideas from the "flash era" were totally dead, but I'm not sure that's the case anymore. First, To understand this, you need to look back over the last decade and understand where the internet has been. The last decade of the web has been dominated by some very rigid ideals: Standardization, usability, accessibility, and consistency to name a few. Standardization and commonality are probably the two ideas that have had the biggest influence. I think this came about because the internet finally became mainstream. It had to mature. It had to become the public utility it was intended to be. People paid all their bills online, ordered their groceries, kept in contact with family, etc. so much of our lives were being moved online. This presented a lot of challenges. To solve these, designers were forced to make the experiences easier, more intuitive, more familiar and more consistent across platforms. So interfaces started to become similar, UI/UX (User Interface/User Experience) became a very real thing, and the words "platforms", "standards", and "frameworks" became commonplace.
I am starting to see a resurgence of that spirit. The web is starting to get tired of being boring, and being standard. If you take a look at some of the work that's coming out on awwwards, I think you'll see that designers are feeling that way too
To be completely honest, I think the web has become excruciatingly boring. I've grown really tired of seeing the same 12 column grid design over and over. The Logo is always top left, the navigation across the top, and there's zero interactivity. During the flash era, those standards didn't exist, there were no rules. It was the wild Wild West of design. Creativity reigned supreme. The flash community was on a totally different wavelength. thinking outside the box was celebrated. As a tool, Flash allowed digital creatives to finally push the boundaries and break outside of traditional norms. It was a mashup of web developers, graphic designers, game developers, musicians, moviemakers, and illustrators. Somehow Flash connected all of those people. It was an exciting community to be a part of. Everyone was constantly evolving and pushing each other to the edges, web standards be damned. The creative spirit was alive and well. But as I mentioned earlier, I am starting to see a resurgence of that spirit. The web is starting to get tired of being boring, and being standard. If you take a look at some of the work that's coming out on awwwards, I think you'll see that designers are feeling that way too. They are experimenting again. They are challenging the standards. I think the work that was done on HTML5 and CSS3 is finally starting to reach maturity. It's taken some time for designers and developers to get comfortable with some of the more experimental parts of those frameworks, but they are finally starting to use it in their work. Some of the stuff that was only possible in Flash before, is now possible with some of the more modern web frameworks. So yes, I think that spirit of innovation and camaraderie is totally possible.
(VC) What kind of enterprise or personal work can the world expect from Travis within the next 24 months?
(Travis) I hope to challenge myself more in the next couple of years. Lately, I've been pushing myself in the areas I haven't spent a lot of time focusing on like copywriting, message design and branding. I think you'll see a new level of focus around those areas. Personally, I'm going to spend more time on the visual side. Over the years, I've spent majority of my time mastering the technical side of what I do, and kinda neglected my inner artist. I think it's time I gave the right side of my brain a little more love for a change.