Transcribed interview by Visual Collaborative
Interview with Chief Editor
July 2019 15 min read
Swaady Martin is one of Africa's most recognized influencers. She is a serial entrepreneur, founder and CEO of YSWARA in South Africa. As a main feature in our Visual Collaborative "Vivencias" interview series, Swaady discusses her evolution as an entrepreneur, the impact of her humanitarian work, business collaborations and flagship wellness enterprises; TOUNCHÉ and Shift Within.
(VC) As a serial entrepreneur and a thought leader from the African continent, how did you segue into making teas while managing numerous business ventures?
(Swaady) I have always been passionate about making a difference in Africa and contributing my gifts, my time my talents to uplift the continent, and basically being a contributor. And that's what I've been doing all of my professional life even as a student. So it's been my passion since I was a child. But talking more specifically about my entrepreneurial journey and YSWARA. It came to a point when I really wanted to do something in the Agro-transformation sector, most Africans are actually employed by this sector and it is also a sector that has remained fairly the same for hundreds of years. Where Africans has produced commodities that are exported to the rest of the world and has been going on for more than 400 years. As young Africans so many of us question, why is it that we can't transform our products locally into high value products that are then exported globally as a lot of commodity producing countries have done? That was really the start of my reflection in what I was going to do. I really wanted to contribute to the reversal of the African commodity trap and create high value products in Africa and export it to the rest of the world.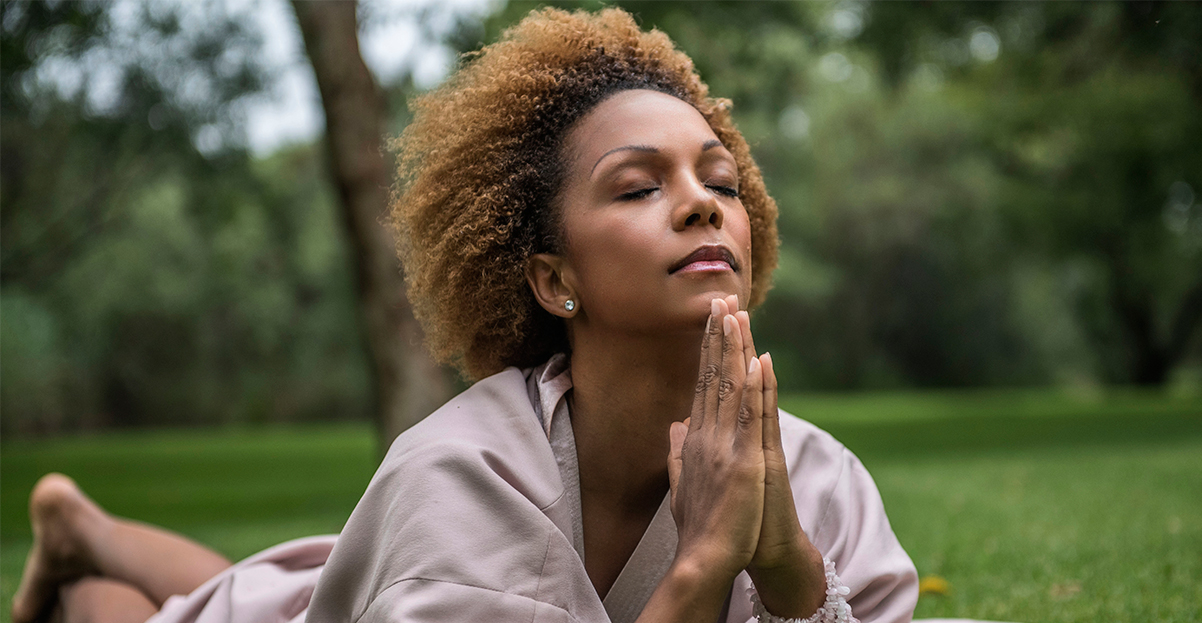 Photo courtesy swaady.com
Next question was what type of commodity was I going to focus on? And I looked into what it is I have a passion for, and I've been passionate about tea all my life, I grew up in a family of tea connoisseurs and of course beyond passion it needed to make business sense. When I dug a little deeper into gourmet tea industry, I found out that there was an opportunity not only for a gourmet tea brand but an African gourmet tea brand. Basically thats how YSWARA was born.
(VC) You mention the agro industry and escaping the African commodity trap. Do you use any data or technology at all to deliver some of those offerings to the global market?
(Swaady) To give you a sense of our footprint, We export to 17 countries in the world, We have opened – registered and have a subsidiary in China, in Shanghai with a few people. We just launched this year. This is one my ventures that keeps me busy, to develop our Chinese entity and now we are creating an operational platform out of Europe to facilitate the export. Our export at this point, although small we are in a lot of countries. Its a small footprint, the so the next step really for YSWARA is to basically set up operational platforms in those markets, where we think there is a big opportunity, we started with China and then expanding to Europe. Thats the phase of really scaling the business.
The other thing I wanted to share in terms of data before talking about the tools we use to break away from the commodity trap and with the social impact being visible, mass market tea companies mostly buy their teas off auctions and would buy the kilo around one dollar. YSWARA teas we buy them directly at the farm because it is very high quality tea, we buy it 80 to 120 dollars a kilo, which is a hundred times more than what the farmers typically get. Today in African, 99.5 % the tea exported or produced is mass market tea. We buy the 0.5% tea and one of the ambitions of YSWARA is that in the next 10 to 15 years to we can increase this and push to 5-10% because this also where you have an impact changing the life of the farmer. We're supporting the farmers almost as a marketing company and trying to raise awareness for high quality African tea globally. So we can basically push the demand for such a product and then influence the value chain. A lot of people focused on the beauty or the luxury aspect of YSWARA, but the economic and impact behind is what really drives the whole model.
I am a very versatile person who adapts to every circumstance, at the end of the day you connect with people through their hearts and that goes beyond language. If you approach someone with all the respect and humanity and love, even when you do not speak the language you can actually connect.
(VC) I really like that response about beyond the glamour, and we're talking about the supply chain. So the next question I would like to ask is more of language and working with the farmers. Are the farmers you work with at a certain educational level to relate with? Or do you use a procurement model of some sort to integrate them with YSWARA? how do you connect with them and impact their lives?
(Swaady) For me as a personality I am as much comfortable sitting with the president or sitting on the floor with someone or sitting in someone's house in a village having tea with them. I am a very versatile person who adapts to every circumstance, at the end of the day you connect with people through their hearts and that goes beyond language. If you approach someone with all the respect and humanity and love, even when you do not speak the language you can actually connect. I spent one week of Sudan in the house of very poor people, where I was sharing a very small bedroom with 16 people. These people did not really know my background. I went there dressed like everyone there and I did not speak a word of Arabic, but I was in interacting with everyone. I had the most amazing time and in someways we managed to connect. Adapting to my host or tea farmer, I go in with lots of respect and humility when entering their kingdom.
At the beginning, when I started YSWARA there were some questions from the farmers, I was explaining the model, but of course, we hadn't delivered anything yet. It was just an idea and some of the farmers to confess started to see our products being delivered and saw we're really passionate about supporting the gourmet tea industry, and those are one of the points they became really excited strengthen the bond. We still have a very small, very small customer of farmers. Remember we are not buying the mass market tea but 0.5% And out of those 0.5%, who are buying the 0.005% , we are such a small company at this at this point in the skim of the tea industry. But with a Ubuntu approach recognizing that we are all in this together and the farmers seeing that we're delivering on what we said we're going to do. We have had incredible support, incredible support with no issues of communication.
(VC) South Sudan just recently had a conflict. So demographic wise how does that conflict play into your interactions?

(Swaady) I was actually in a city called Omdurman around Khartoum.  Its important for us to connect with our humanity, and not just not stay in our silos or in our comfort zones in our similar networks. And for me, I always like to stretch, because, you know we're all humans that it happens at times that people have different circumstances, but that doesn't make them less human. I learned so much, there is just so much wisdom and everyone, and you have to go and meet people where they are, but also be ready to receive what they're going into.  I really see every encounter as a divine counter.
(VC) So tell us more about that. What Self Awareness means to Swaady as you connect with people in the rural areas.
(Swaady) The first thing is recognizing that there is no difference between me and the other person. So that's the first thing. And then as I mentioned about divine encounters, just recognizing that if I am meeting this person, this farmer or whoever it is, a president, or a celebrity, colleague or employee, there is something to be shared, and just being present to the moment and being open to what is going to be shared versus coming with a whole head of ideas and thoughts of some kind of gain. I never go with any agenda ever. I just go with a clean slate. As a matter of fact, even when I go to conferences, I never read the bios. I never check who was going to be there. Because I just don't want to go into new meeting full of ideas. I want to be present to what it is.
(VC)  Prior to being a serial entrepreneur you spend some time in the corporate environment with companies such General Electric and others global recognized companies. Given the rising despondency of political movement in Africa, as a female founder, are you more critical about your own business, or more optimistic given the trajectory of the continent's leadership on its intra-trade trade?
(Swaady) I just had this conversation with my hair colorist from Soweto, who in a way is a contributor as well, we were just chatting about the challenges of the youth, unemployment in South Africa and wide continent, there are so many challenges, I still feel we do have a crisis of leadership, there's a lot more that could be done. I feel that our governments could create much more enabling environments for entrepreneurs. And so to be more specific there are many pain points. And one of the pain points which is very vivid for me at the moment, is the cost of export and I am appalled that with more than 30 years after e-commerce has emerged in a big way globally, that Africa a continent of 54 countries and more than a billion inhabitants, we still can barely count on two hands the number of African ecommerce businesses successful globally. If you take he city of Paris for instance, you probably have thousands of ecommerce sites, or at least ecommerce sites that generate enough income for the funding entrepreneur. In Africa we have all this youth and there is a crisis of employment. What are we really doing to create enabling environment for all this youth to use their talents? As you look at Africa as such a creative continent and people are so creative. You walk into the street and meet a young person doing incredibly creative shoes. The only opportunity that that a young person has, is to sell in the market over on weekend to a few people that they know in their community. That same person being based in Europe or the United States has been able to create an online website to sell their products globally. And so I think there's still a lot that needs to be done. I do believe that the enabling environments have not been created with access to capital. It's true that our economies are not as diversified as economies in the West. As a result you have very little data on diverse businesses in general. We have more of a history of commodities, real estate, finance sector and of more traditional sectors. Looking at the gourmet tea industry, there is no kind of data which investors can look at, especially when they are already risk adverse. The investment in Africa "I call trendy". So what you find is that entrepreneurial ventures in Africa is trend based, instead of I would say visionary based. Investors need to have the guts and the vision to imagine African as a place with diversified economies and that means supporting businesses that are unique.
We are entitled to get inspired from ideas that we've seen elsewhere in the same way that people see ideas from Africa and then you get inspired. We have to stop creating the silos, we have to stop putting Africa in a box. And I think we have to embrace Africa as a complete contributor to the globalization.
(VC) Many critics may counter argue that locally born ideas are not really local because the African continent is in her second economic scramble, and many multinational companies are already contributing to the continent. What are your general thoughts on this?

(Swaady) We have to stop separating constantly. When a French designer creates a fashion collection inspired on the Americans far west, no one is, we're just embrace that, Because we live in a globalized world, and people are cosmopolitan. And so we have all kinds of influences. I don't know why when it comes to Africa we are pigeonholed into an "Africa vision" that others have which is a stereotyped vision. We are entitled to get inspired from ideas that we've seen elsewhere in the same way that people see ideas from Africa and then you get inspired. We have to stop creating the silos, we have to stop putting Africa in a box. And I think we have to embrace Africa as a complete contributor to the globalization. We don't have to be seen as a as a basket case or different because it's Africa. I hope this answers your question?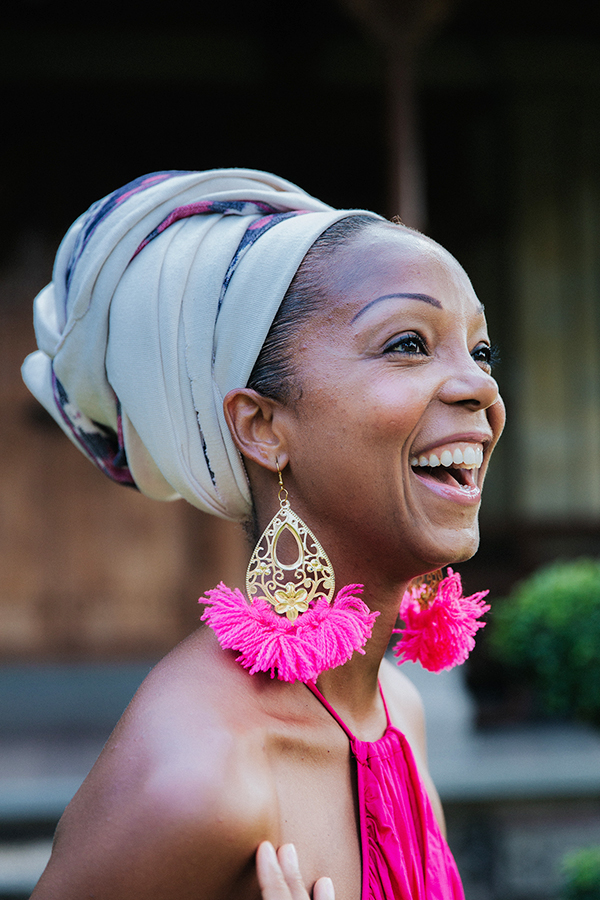 Photo courtesy swaady.com
(VC) Yes. your response gets its points across. Thank you. 
(Swaady) I also want to use that to mention something that has been kind of prevalent into media, and I do want my African brother and sisters to give it a little bit of thought. There is a lot of conversation around cultural appropriation and people get really furious and frustrated and then social media wars and started around this topic. My perspective on that is well then stop wearing jeans or sneakers and sweaters then scream for cultural appropriation to people who use Ankara fabric on a catwalk, which is not even African. We have to stop and think on our side and not fight the wrong battles. The issue is not so much about cultural appropriation, the issue is more about respect to Africans contribution to the global narrative and global culture. Because we also do get inspired by others and Americans are not shouting and screaming that why are Africans wearing jeans and this is cultural appropriation. We have to stop this battles of putting ourselves into camps and fighting against each other, I think we need to have a little bit more mature conversations versus just jumping on pre packaged narratives.
(VC) I'm going to switch gears a little bit. YSWARA is just one of your public ventures, Tell us about Shift Within and what that means to you and the professionals you interact with.
(Swaady) Other than YSWARA I organize a global consciousness summit called TOUNCHÉ and also have platform Shift Within, which is a platform to support people on their self realization journey, and I'm also an author of spiritual books for children. I will speak about TOUNCHÉ first. What we really wanted to do is create an event where we break that idea of separation, and you find that a lot of the platforms, especially in this polarized world, a lot of the platforms where conversations are happening, people are interacting within themselves, and so we created all silos, and everyone is kind of confronted in their opinion and visions, so problems and issues that are actually cross boundaries. I really wanted to create this platform where we would bring everyone, affluent people, but also low income people, youths, adults, elders. We will being CEOs, Shamans etc getting together in a safe space really open to spirit and then have conversations around issues that are affecting us and creating a polarized world. We held an inaugural event last December in South Africa, in the Cradle of Humankind. And that was really a symbolic start, rebirthing communities of change. The second event happened in Bali in Indonesia this past April. The third event is all this is happening in Cape Town around the 30th of November this year. Our first theme was how to unite in a polarized world. This was about how do we co-create a more loving and compassionate world. The second theme was how do we step up secret leadership and secret leaders are really leaders who are aligned and reverent to everything. The theme for the next gathering is "We and the earth are one". The conversations are going to be around how do we harmonize, humanity and nature at this critical point in time. Each time we have more than 30 nationalities represented with people coming from all around the world.
(VC) At this stage of your professional career and accomplishments, if you can collaborate brand or public figure in business who would it be and why?
(Swaady) I would love to collaborate with El Anatsui who is an African artist. And I would love for him to create one his incredible artwork with YSWARA. I am not sure if you familiar with his work but he uses cans, bottle caps and numerous materials. I am open to all collaborations, but as it comes at the right time and in the right place.
(VC) Your style is considerably Visual Collaborative are there any brands or minimalistic style houses you patronize you can share with our audience and others looking to emulate your style?
(Swaady) There are many brands I like. I tend to wear African brands and love supporting African designers like Anita Quansah. Actually everything or products that I put on my body are made by local artisans.
(VC) What can the world expect from Swaady Martin within the next few years?
(Swaady) To continue to be who I am. I don't know whats going to happen in the next hour or tomorrow. I am someone who is very present with where I am now.