Interview by Visual Collaborative
September 2020 3 min read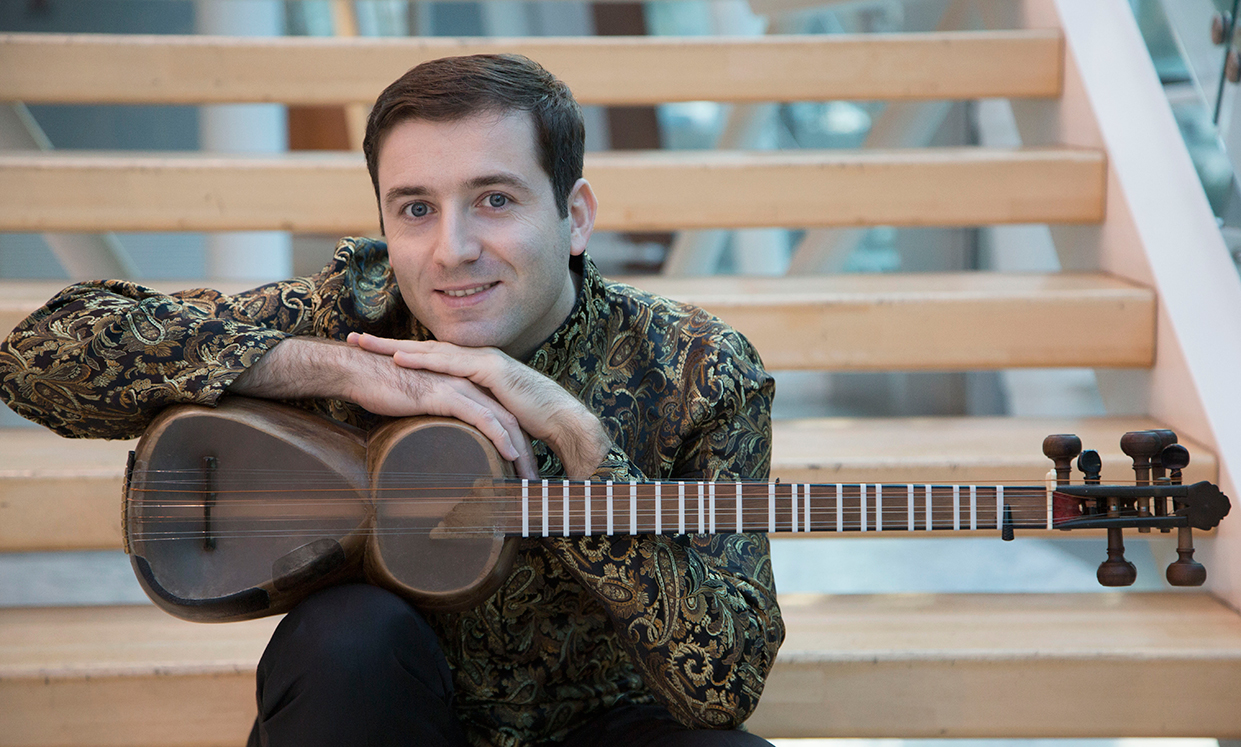 Sahib Pashazadeh
Sahib Pashazadeh, a recipient of the Golden Lira Prize, is an eminent Azerbaijani Tar player. He has performed in over 60 countries worldwide. Under his leadership, the Mugam ensemble won 1st place at the 1st International MACOM Festival in Uzbekistan, Shakhrisabz. As a feature in our Eta Carinae interview series, we speak with Sahib about his heritage, music performances, and future work.
(VC) What music are you streaming or listening to at the moment?

(Sahib) Music is unique as we are. Especially for the ones who were born with music. The most I listen to are classic and folk music. I like the works of classic composers.
(VC) What was your first memory of music and how did you start playing the Tar?
(Sahib) My father was a Tar player. It was both a pleasure and a source of future inspiration for me. When I grew old enough to hold my instrument, I quickly realized that Tar would become an important part of my life. As I developed my skills under the guidance of local masters, I gradually realize that this would open up career opportunities and new horizons for me.
(VC) You have performed internationally at different venues across the world. Do you have a memorable venue or city you have performed?
(Sahib) Yes, I gave concerts in 60 countries and I love each of them. But I feel especially honored when playing in halls where famous musicians also played prior to me. I would cite Kennedy Center in Washington, Auditorium in Rome and the National Art Center in Beijing, China, Cadogan Hall in London, and Konserthause in Oslo. One of my special concerts was held in Nigeria, Muson Centre in 2018. A continent that was far away from my thinking and was unreachable for me.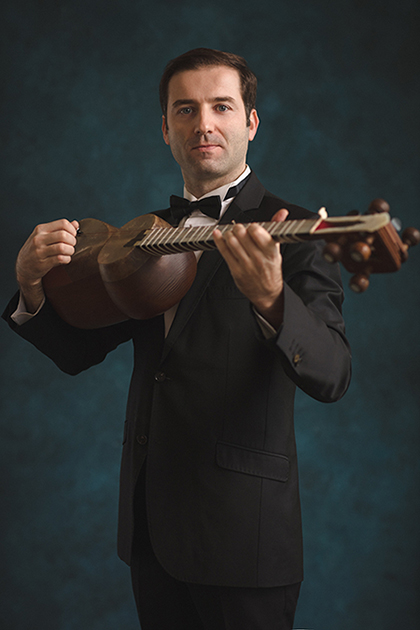 (VC) What other instruments do you play well?
(Sahib) In addition to Tar, I can play the piano, which I studied for 5 years in music school before Tar.
(VC) What does self-awareness mean to you and how closely is it tied to your performances?
(Sahib) Self-awareness is a very serious and important factor for me as for any art worker. When I perform, I channel my inner world, feelings, thinking, and characters to my audience through music.
(VC) Outside of the obvious Covid-19 social distancing realities, considering your current commitments, if you could work alongside any notable personality or creative enterprise. Who would it be, and why?
(Sahib) As an organization, I would like to cooperate with AQAKHAN Foundation. They promote co-operations between musicians from all over the world and organize concerts. I would like to share the stage with world-known conductors such as Valeri Gergiev, Daniel Barenboim, Zubin Meta, Gustavo Dudamel, or Sir Simon Rattle as well as playing along with famous artists such Marta Argerix, Lang Land, Evgeniy Kissin, and Andera Boccelli.
(VC) Given that you were born into a musical family, how much of your Azerbaijan heritage comes into play at your performances?
(Sahib) Every culture, every country has its own form of music that is enjoyed by all ages. Each culture is different, is unique, but music unifies all races. We musicians are known to express ourselves through melody to convey how we are feeling in life, how my heritage comes into play at my performances. Azerbaijan has a very old and rich history. In each of my performances, I try to express each part of my heritage to the audience. When I travel abroad, I am always in hurry to be back in my home country. I feel my roots, traditions during my performances by holding Tar. My Land is my soul! My heritage is my Life!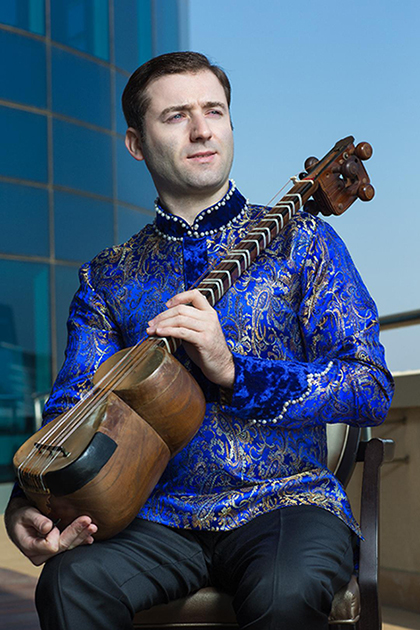 (VC) Sahib, thanks very much for your time. Is there anything you would like to share with the Visual Collaborative audience?
(Sahib) I would like to express my deep gratitude to Billura Bayramova – Bernard, the founder of Friends of Azerbaijan Organization in Nigeria to support me and to Visual Collaborative for this interview.
May our Soul enjoy Music!