Interview by Visual Collaborative
March 2020 9 min read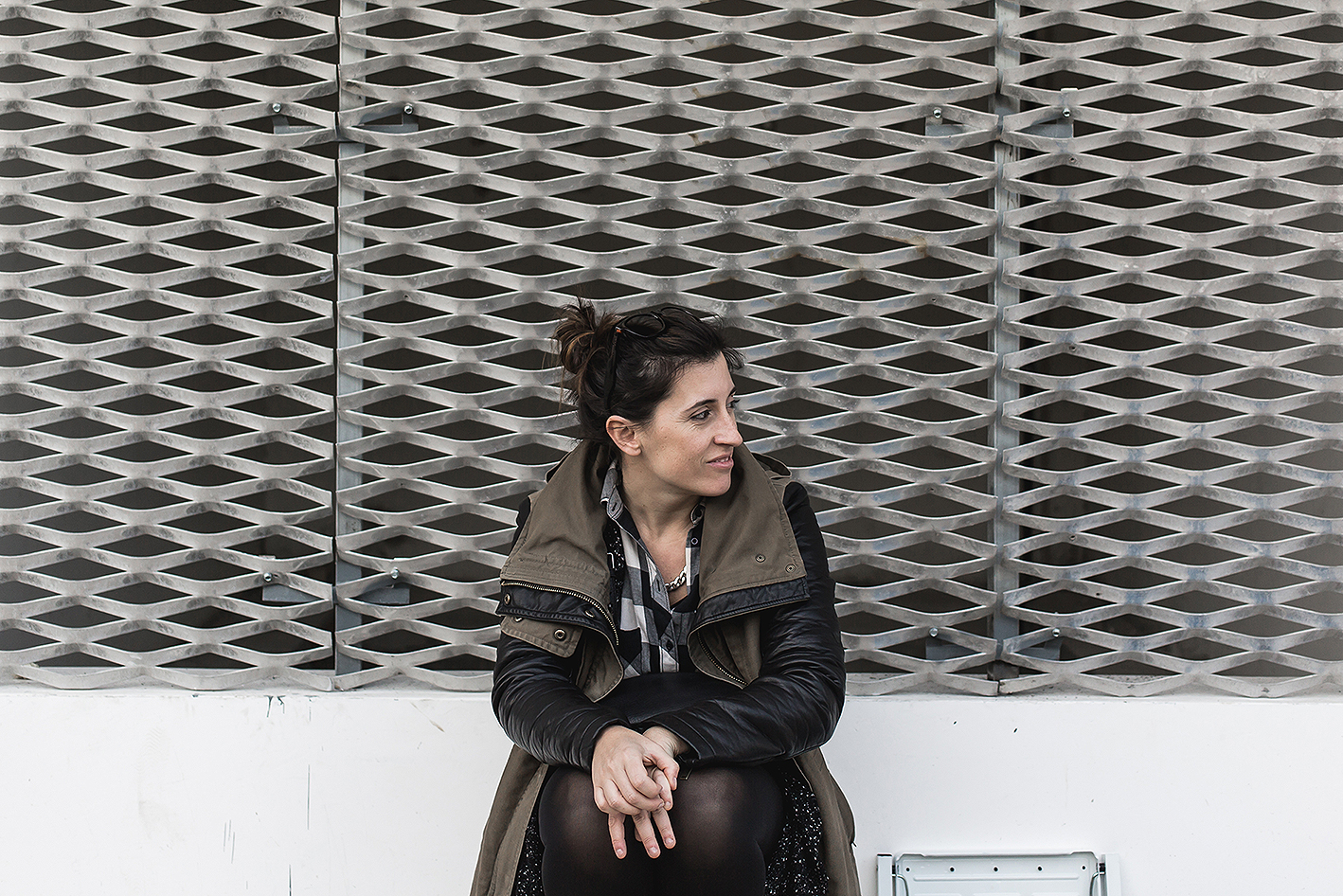 Lara Seixo Rodrigues, Photo courtesy of Mistaker Maker
Lara Seixo Rodrigues is a Portuguese architect, curator, and founder of Mistaker Maker. As a feature in our TwentyEightyFour interview series, Lara shares insight into her background, collaboration experiences, and her outlook towards the future within the art community post-Covid.
(VC) Outside all your accomplishments and an impressive track record through your establishment Mistaker Maker. Who is Lara Seixo Rodrigues?
(LSR) I am a woman that proudly assumes, who was born on the mountain, right in the interior of the country (Portugal) and between two cultures and traditions. Alone, this justifies my constant curiosity, which led me to study architecture in Lisbon and Barcelona, which leads me not to be still, to want to learn more, to be dazzled by each new discovery or conquest, to appreciate every small and anonymous gesture I come across. I am a woman a bit addicted to work who is ruled by a mega cliché: "do what you love and love what you do".
(VC) You have done loads of work in mass media directly or indirectly, working with individuals and communities and have grown impressively from there. Was this a natural career progression or all part of a plan?
(LSR) I will have to say that it is all the result of a natural progression and more than professional. As I mentioned before, I graduated in Architecture and worked on my own for over 10 years. I had the opportunity to design a lot, to experiment a lot, to build a lot all across the country and even had the chance to win a prize. However, the long times and the bureaucracy that involves any architectural project, day by day, became less stimulating for me. To fill this aspect, other interests and projects were beginning to occupy some time, mainly everything related to graffiti and urban art. And finally in 2011, together with my brother and sister-in-law, we decided to organize the 1st urban art festival in Portugal, in our city of Covilhã – WOOL | Covilhã Urban Art.
Since the first moment, due to work with the community, due to the transformation that I experienced, for all that I could see related to the use of art as an instrument of social, cultural, economic transformation, I realized that this was the path I wanted to take. In the following years, I would be invited to create and produce other events and artistic actions, in other parts of the country and in a very natural way, I left the architectural practice and focused on the creation, curation, and production of artistic events.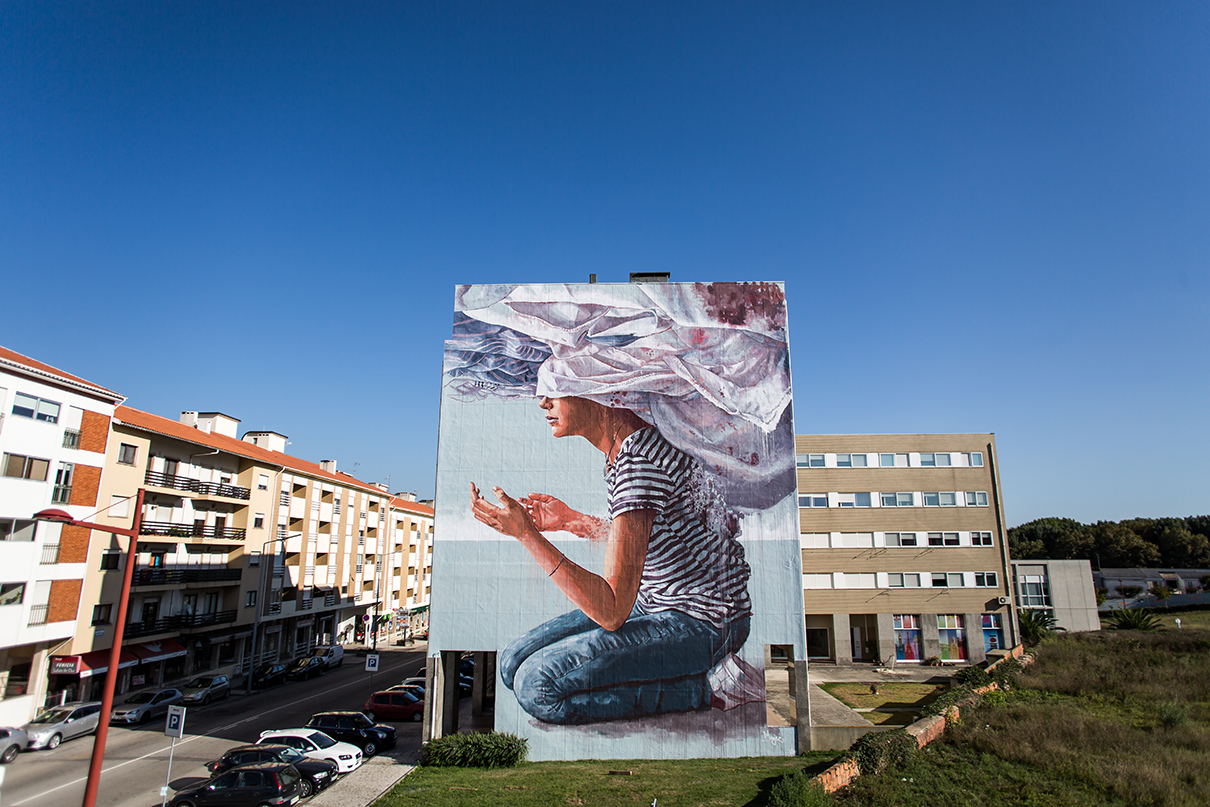 Mural at Estarreja, for Estau | Estarreja Urban Art, Photo courtesy of Mistaker Maker
In 2014, to respond to all the requests I had (municipalities, artists, brands) and my own ideas, I founded Mistaker Maker, a platform for Artistic Intervention, whose main objectives are to encourage the production and promotion of Contemporary Art exercises and projects, in all their 'new' forms of expression, reinforcing the critical mass, through the integration of heterogeneous audiences; the exploration of new paths in the production of content; the creation of artistic products that add social, cultural, tourist and or economic value at a local, national and world scale.
Through the services we provide of consultancy, curation, and production, we respond to the growing and increasingly diversified demand for new artistic experiences. We establish and promote partnerships between different sectors, entities and actors, and network creators, cultural agents, exhibition spaces and locations. The result of this collaborative spirit is expressed in formats as varied and unique as public art events, exhibitions, artistic residencies, workshops, brand activations, new sensory experiences and other errors that may arise along the way. Until today we have produced more than 600 actions with 153 artists, from 13 different nationalities, in 32 locations (national and international).  None of this path was outlined, but it is the result of a long way of searches, answers, errors, a lot of learning, smiles, and tears, of encounters and misunderstandings, but always of enormous passion.
And just to give you an example, one of our most recognized projects, LATA 65 – an urban art workshop for the elderly (started in 2012), is the result of a coffee meeting with a friend, to whom I commented about my curiosity of in the projects we did on the street, those who accompanied us for the longest time and with all kinds of questions, were the oldest and not the young as expected. In 15 days we set up what was meant to be a unique experience. But I was so delighted with the results, with the impact on the life of the group of elderly people we worked with, that I assumed that I would have to take this experience to more and more people. The project would go viral and until today, in addition to the replications that have taken place all over the world, we have already worked with more than 600 elderly people, between 65 and 102 years old, in Portugal, Spain, Brazil, USA, and Scotland.
And speaking of creation, we can speak of a simple work, or of more complex processes, such as exhibitions or any artistic event. One of the themes most reflected today is the politicization or municipalization of Art and Culture
(VC) What are your thoughts on technology and its impact on the arts today?
(LSR) The advancement of technology has opened endless doors to artistic work. Whether as a media, as a work tool (at numerous scales and dimensions) or as a communication tool. Obviously, like everything, it has its positive and negative aspects. With regard to our area of action, it still centers a large part of its process on manual, analogue action, so to speak. Many of our projects call for an experience of the streets, for and with the communities, in the contact and sharing of an experience. Obviously, there is a before and an after, where communication technologies have a central role, whether in facilitated contact with artists (knowledge and negotiation) or in the dissemination of results at a global level (internationalization). With regard to technologies as a work tool, each artist integrates it in their creative processes in a very different way. For some artists, without existing technological innovations, it would be impossible to produce much of their body of work. However, I would like to point out that countless artists tell us that their passion for painting on the streets, on a large scale, comes from an escape from digital, computers, from a search for real, more human experience.
(VC) What are your thoughts on Free will and faith, moreso how the concept of "mistake" as you understand it fits into the equation?
(LSR) I think this question has everything to do with the name Mistaker Maker. [Lara Smiles]  It came about after many weeks of thinking and searching for the name that could better reflect my way of being in life and also in what I believe to be the natural development process of any human being and, in addition, any artistic process. I believe that for a personal or professional evolution, we will inevitably make mistakes, through mistakes, we desirably learn and continue to do. This is an infinite process or it should be. If I don't do, I don't make mistakes, but I also don't learn anything. In other words, the mistake for me is something very positive, it may not be our perception in the short term, but in the medium and long term we can see the whole scenario. And we are not short of examples of great creations and discoveries that resulted from mistakes. Where does fate, free will, or faith come into the equation? Personally, I have a mix of beliefs that allow me to consider that there is something higher, one or more gods, energy, in a destiny that is 'written' by me daily, through opportunities, non-coincidences, options.
(VC) As a creative professional with multiple perspectives, how has the Coronavirus (Covid-9) pandemic affected your process or your outlook on life as it relates to your collaborations?
(LSR) I think that this pandemic crisis that we are overcoming has affected us all in countless ways. In Portugal, the culture sector was the first to stop, with the cancellation of all shows and events. Since more than 80% of our practice is programming events for public spaces, the mandatory social confinement forced us to stop at all the projects we had going on. Some have been postponed and others canceled. However, we are taking advantage of this indefinite period of time to reflect on our role as producers and cultural managers, as curators, as human beings in a local and global community. I believe that many things will change and it is up to us to think about the role of Art in our phase, which is our daily work tool. Believers of the fundamental and powerful role of art as an instrument of social, economic, cultural transformation; we believe that in a phase of reestablishing a 'new normality' it may have a central and essential role.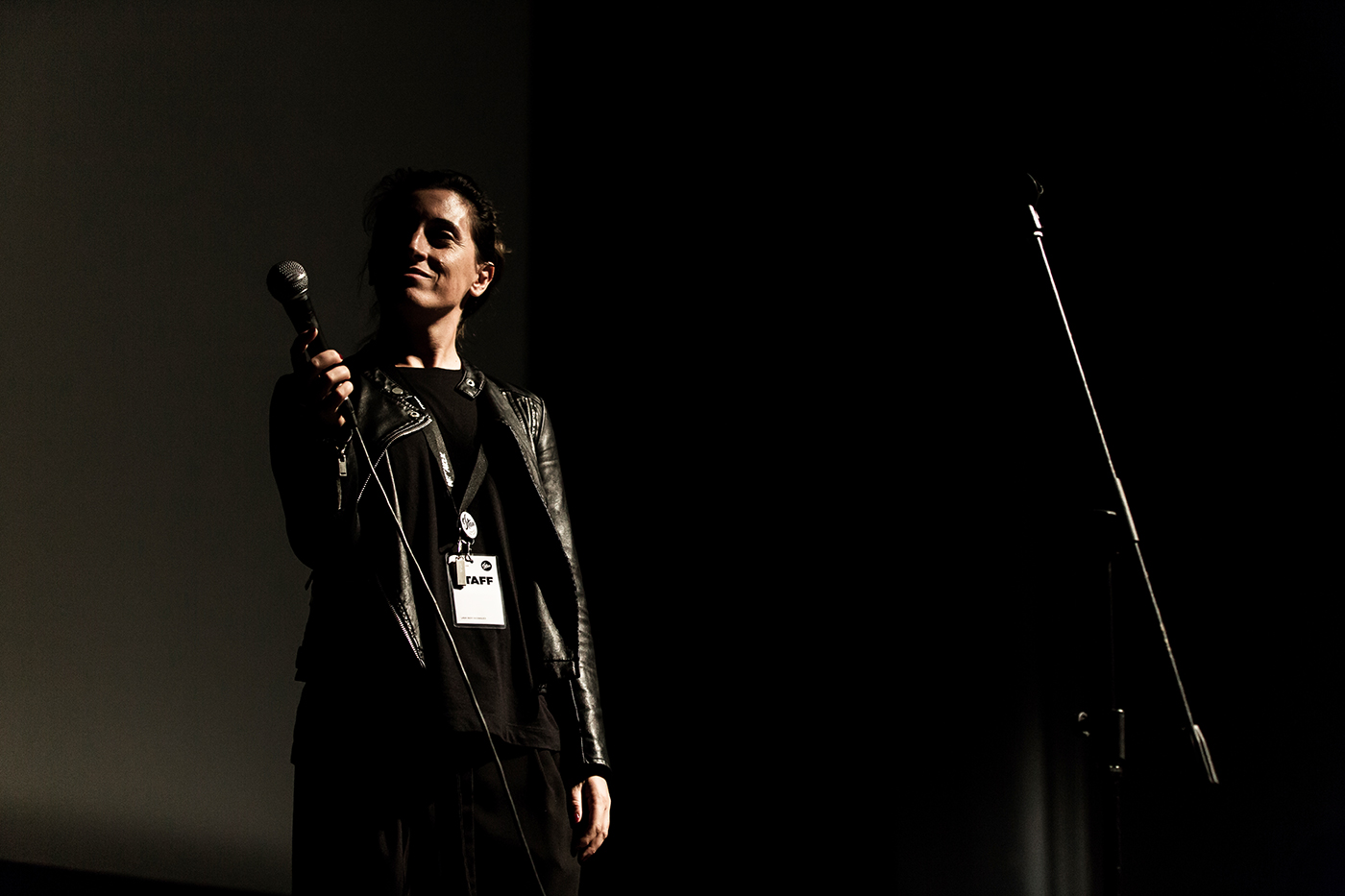 Lara Seixo Rodrigues, Photo courtesy of Mistaker Maker
However, despite this phase of collective fear and anxiety, which has voted a lot of artists for isolation, we can be proud of having created a special project to combat the isolation of the elderly, the 'Sebenta da Quarentena' (In english the Quarantine Workbook) a compendium of 40 activities, created by 40 authors (urban artists, illustrators, painters, architects, etc.). In just 14 days, between the idea and the launch, it is a great pride to see that the workbook has already reached more than 15,000 elderly people (on paper and online).
I accept each challenge with the same enthusiasm and right now, despite the uncertainty about the future, I am involved in projects that I am very excited about
(VC) At this stage of your professional milestones and accomplishments, If you could collaborate with any brand or public figure in business who would it be and why?
(LSR) It may seem strange, but I never have an answer to that question. I accept each challenge with the same enthusiasm and right now, despite the uncertainty about the future, I am involved in projects that I am very excited about. I have been fortunate to work with artists I wanted to work with, projects that I anticipated arrived. I may have a desire for collaboration, but I keep it to myself for now. [Lara smiles]
(VC) What kind of enterprise or personal work can the world expect from Lara within the next 24 months?
(LSR) In view of this pandemic scenario, of enormous expectations about the future, of what model of the future we will have, which may change for better or worse, I do not know what the next 24 months will be. I can say that the world may expect from the same Lara. A fighter with a passionate heart. Eager to change this world a little for the better, attentive to the less privileged, very attentive and ready to work. With strength, confidence and renewed certainty that Art and Culture must go out on the street!