Interview by Visual Collaborative
April 2020 6 min read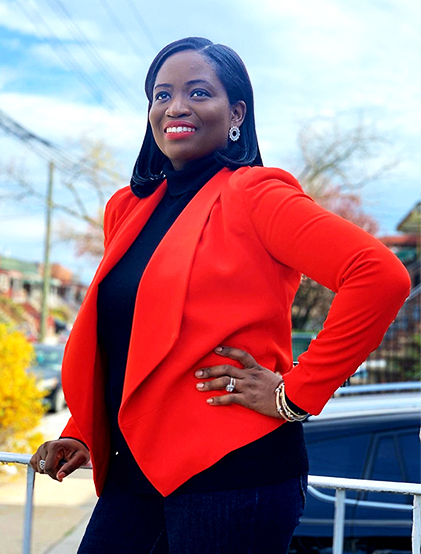 Lara Goyea
Lara

 Goyea is a Nurse Practitioner who runs clinical operations in one of the largest Medicare Advantage Institutional Special Needs health insurance plan. As a feature in our TwentyEightyFour interview series, Goyea talks to us about her observations from a business standpoint on the industry and first hand experience during the respiratory global pandemic.  She also touches on her background and shares some insights for aspiring practitioners who share the same healthcare path. 

(VC) As a seasoned practitioner in the healthcare industry, what is your take on the present COVID-19 virus as it impacts many clinical operations globally? 

(Lara) The Coronavirus has exposed the vulnerabilities of the healthcare system. The pandemic provokes the need for appropriate outbreak preparedness and the development of contingency plans for effective crisis management on a global scale.

Healthcare institutions were not equipped on an operational level to manage the scale of the outbreak.  This is due to the highly contagious nature of the virus, difficulties in managing symptoms, and the lack of a specific treatment for COVID-19. Hospitals and healthcare delivery centers experienced unprecedented shortages of healthcare workers, personal protective equipment (gloves, gowns, face masks, face shields, N95 respirators), medications, life-sustaining equipment such as ventilators, and the testing capacity was very limited for many weeks. Since this is a global crisis, the outbreak heightened competition in procuring limited healthcare supplies globally. The shortage has consequently resulted in healthcare workers practicing against established infectious disease precautions/protocols in many healthcare settings.
I pondered how the lack of preparedness could happen in 2020. This is certainly not the first pandemic. However, the Coronavirus has presented new challenges which require creative solutions
The shortage of healthcare workers also resulted in a strained and understaffed workforce. In an effort to address the shortage, some governmental and regulatory bodies relaxed the return-to-work policies for infected COVID-19 healthcare workers. Guidelines issued by the Centers for Disease Control and Prevention (CDC) evolved due to the novelty of the virus. I pondered how the lack of preparedness could happen in 2020. This is certainly not the first pandemic. However, the Coronavirus has presented new challenges which require creative solutions such as social distancing, self-quarantining, and creating makeshift hospital to mitigate the spread and vicious impacts of the virus. The outbreak has disrupted life as we know it. This serves as an opportunity to recognize the weaknesses of the healthcare planning and operational system. I say preparation is key!  With the aid of technology, it is possible to simulate similar or even worse situations that can impact humanity on a global scale. Developing preparedness plans to address future pandemics should be a priority. I would assume the lack of preparation is more costly.
(VC) Outside all things health and nursing, how would you describe Lara Goyea to our global audience?
(Lara) I love life and I'm appreciative of the opportunity to live it. I strongly believe in being true to one's ideals and to be unapologetically authentic. I also believe in the importance of having a spiritual connection with the source of this existence.
(VC) As a successful African woman based on your professional track record, what can you candidly tell aspiring young women or entrepreneurs about success and risk in business?

(Lara) Success, in my opinion, is balance. Personally, having a balance in the aspects of life that are most meaningful to me defines success for me. I define balance in this context as the capacity for attained goals and objectives to synergistically create a harmonious existence. I also stress that identifying what is meaningful is the key to success. What I value, may not be valued by another, and vice versa.
Similarly, Business success involves the attainment of detailed goals and objectives. I encourage individuals to pursue a business venture to have a foundational motive beyond monetary rewards. It could be the need to solve a known problem. In my study of many successful and enduring businesses, there is a pattern of selling a solution versus just selling a product. Many businesses sell products. However, long-lasting businesses pride themselves in selling solutions. They are inventive, innovative with a focus on consumer demands and preferences. The degree of risk a business is willing to assume is closely tied to its defined goals and objectives. There is a common saying in business – high risk, high reward; low risk, low reward. The concept of risk in business is the possibility of not getting a return on investment or incurring a significant loss that could lead to the collapse of the business.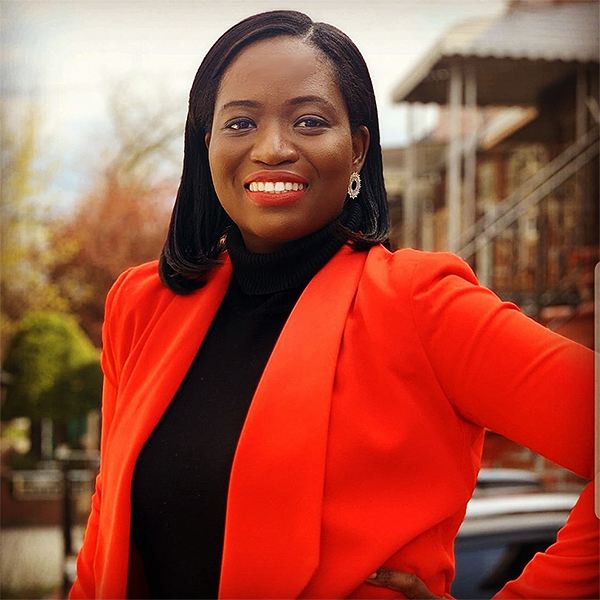 Businesses safeguard against risk and put in place risk management measures to deter or minimize both internal and external risks. The three main types of internal risks that can adversely affect a business are a financial, strategic, and operational risk.  External risks are risks outside of the control of the business. Overall, my recommendation to aspiring entrepreneurs is to carefully study the market and industry to be penetrated and to create methods of distinguishing the business from the rest of the pack.  Business is fun and rewarding, but it needs creativity for consumer appeal.
(VC) Healthcare one on one with the right credentials and training proves for results. What are your thoughts on alternative healing methods such as yoga as an add-on solution outside the FDA?
(Lara) Alternative medicine is a treatment modality not standard in conventional (western) medical practice. Alternative health modalities include naturopathy, homeopathy, reflexology, aromatherapy, acupuncture, Ayurvedic medicine, and other practices that harness the curative power of nature. Alternative medicine can be more efficacious when it is integrated with conventional medical practice. Integrating conventional and alternative medicine in a synchronized process can potentially yield better results than when used separately.
Beyond the direct care provided by healthcare care workers, there is a lot of operational and strategic activities that ensure healthcare institutions remain sustainable and profitable
(VC) Among your many accomplishments you have an MBA, how does this credential embellish all you are doing in healthcare?
(Lara) Healthcare in the United States is big business and a trillion-dollar industry. According to the Centers for Medicare and Medicaid Services, the National Health Expenditure was "$3.6 trillion in 2018, or $11,172 per person, and accounted for 17.7% of Gross Domestic Product (GDP).'' My clinical education prepared me to function on the clinical side of healthcare. Having an MBA has equipped me with the skill set to function on the business side of healthcare. Beyond the direct care provided by healthcare care workers, there is a lot of operational and strategic activities that ensure healthcare institutions remain sustainable and profitable.
(VC) In your line of work it seems you have to muster lots of faith in certain situations and ethical procedures. Can you tell our readers what self-awareness mean to you?
(Lara) Self-awareness is to be in recognition of one's strengths and limitations. Being in acceptance of your strengths and weaknesses creates the starting point for improvement and change.
(VC) At this stage of your professional accomplishments, If you could collaborate with any brand or public female figure in business in the non-profit space who would it be and why?
(Lara) I do not have any specific brand or person in mind. However, causes that involve charity, philanthropy, goodwill, and social welfare are very dear to my heart. Particularly causes that create opportunities and resources that alleviate or ease the burdens of those in need.
(VC) What kind of enterprise or personal work can the world expect from Lara Goyea within the next 24 months?

(Lara) An entrepreneurial venture. Also, the creation of a cause that champions my passion for health promotion and advocacy.