Interview by Visual Collaborative
November 2020 7 min read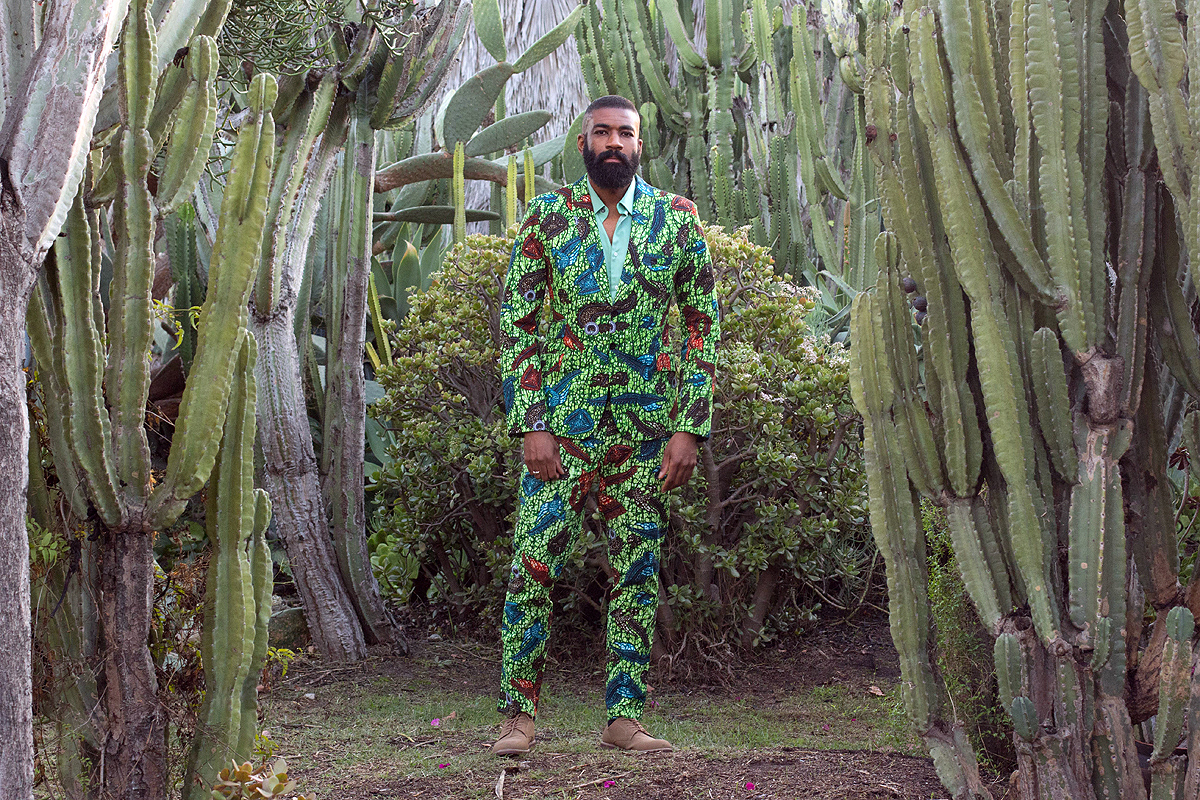 Jamal Ademola, based in Los Angeles is a Nigerian American Artist & Filmmaker who possesses a range of diverse talents. His work intersects storytelling and fine art, working across various disciplines – live-action film, 2d animation, photography, and performance. He has made commercials, music videos, and short films. He has helped create commercials for highly visible brands such as Reebok, McDonald's, Google, Coca-Cola, Chobani, and Pepsi. As a feature in our Eta Carinae interview series, Jamal sits down with us to talk about his work, the self-actualization of blackness, and his African heritage.
(VC) What do you remember about your very first design project and who was it with?

 

(Jamal) Whoa, talk about time travel. Tough one. I think probably designing storyboards for an animated adult swim TV show. My first foray into storytelling and understanding narrative beats and rhythm.
(VC) As a forward-thinking Artist and Filmmaker, what are your thoughts on disruptive innovation and the rapid rise of technology-created design replacing actual trained practitioners?
(Jamal)  Deepfakes, Full CGI actors, remote shooting, algorithmic paintings. There's been an explosion of emerging technology. I see these innovations as tools. I don't believe they will ever replace the artist's intent behind creating a piece of art. The actor will still co-create the character. The cinematographer will still paint the beautiful imagery. The artist will always be intentional, wielding disruptive innovation as an instrument.
(VC) Does your current work in the creative economy align with any Sustainable Development Goals?
(Jamal) I had no idea what this was until you mentioned it. Thank you for educating me. After reading its purpose, I'd say yes, many of these goals are aligned with my personal and artistic intentions, however institutionally, we have such a long way to go to collectively address the ramifications of late capitalism, imperialism, colonialism, systemic racism, sexism, and extreme global inequality. I am a melioristic situationist. I have hope that we will get there.
(VC) What is your go-to approach or practice today to claim your creative power of inspiration?
(Jamal) I love this question. It's recently become a very important artistic and spiritual practice to me. When I first awake, I write down my dreams. Every nascent detail I can remember. I sit up in my bed and meditate. Not long — Maybe 10 to 15 minutes. I avoid my phone, email, and other devices. Often times this is harder than it sounds. I journal and make lists. Sometimes I draw and make little notes, engaging in a kind of creative visualization. I try to empty myself in the morning and then think about what I want to achieve that day. The inspiration comes more sporadically. Sometimes walking down the street. Sometimes a funny interaction with a friend. Sometimes meandering memories. Always keen on mundane observation and curiosity. I often get ideas in the shower while melancholy music plays. Wash my soul, the shower is an incredibly inspiring, fortifying chamber. Aural stimulation is a huge inspiration, that and watching old obscure films, gazing at paintings, and reading and writing poetry.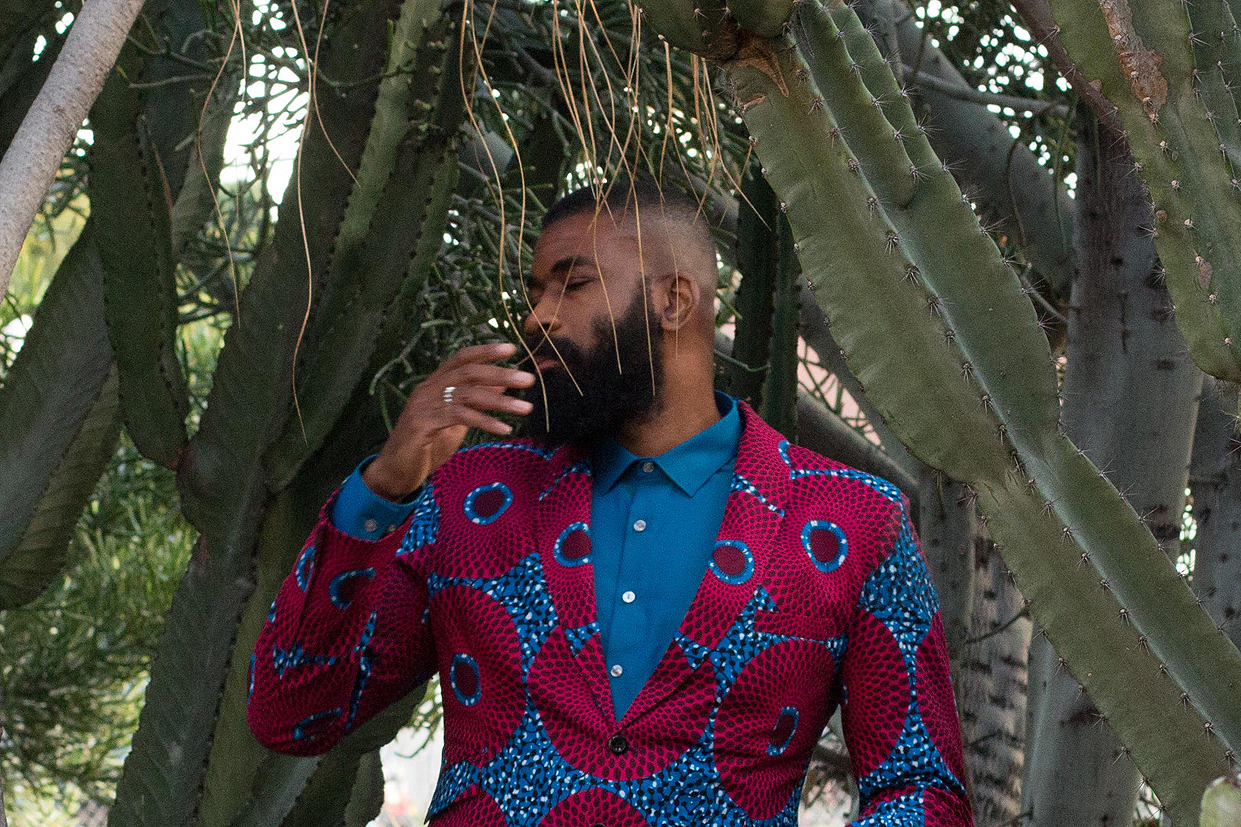 My best advice is to stay micro indie and make a feature film for way under $1 Million dollars. I've heard it gets increasingly difficult to shoot a $1 million to $10 million picture because of bonding, liability protection, and COVID Insurance coverage
(VC) What proactive plan can you suggest to young entrepreneurs entering the film industry, given the new business realities of an international pandemic?
(Jamal)  I am actively figuring this out as I navigate the prospect of shooting during the pandemic. I am not sure. It is still an evolving uncertainty. My best advice is to stay micro indie and make a feature film for way under $1 Million dollars. I've heard it gets increasingly difficult to shoot a $1 million to $10 million picture because of bonding, liability protection, and COVID Insurance coverage. Perhaps also learn animation and film editing. You can work remotely from anywhere and it's somewhat pandemic proof. It helps to have various skill sets. If you are running an artistic practice, seek grants and artist funding.

(VC) At this stage of your collective accomplishments, If you can work alongside any international public figure, brand, or enterprise. Who would it or they be, and why?
(Jamal) A few artists and maybe one corporate entity. I recently posted in my stories that I was looking for the agency of record for Ben & Jerry's. It's surreal to see a corporation take such a strong stance on dismantling white supremacy and uplifting the quality of life of Black people in America. They seem consistent in wanting to build a higher more evolved society. Our mission and purpose are aligned. Furthermore, how fitting and unassuming that it comes under the banner of ice cream. The desert everyone loves. I'd also like to work with Renee Cox, Wole Soyinka, Jennifer Nnamani, Sylvanus Leone, Wole Lagunju, Gavin Turek, De'juana Mallory, Adeyemi Michael, Asiko, Ihuoma Ofordire, Mamoudou Athie, Lani Trock, Fredrik Bond, Luke Lynch, Siham Hashi, Djeneba Aduayom, Ethel Tawe and Shereen Mohammed. I can think of a few others but I'll save them for next time.
(VC) The media shapes society's perceptions of awareness. What does self-awareness mean to you as a black creative of Nigerian ancestry?
(Jamal) Great observation. Media and images are all-consuming. For me, it's about self-actualization and the creation of aspirational Black images, alternate thought patterns, and alternate realities to envision a higher, more egalitarian society. To be self-aware is to access the limited and yet also the unlimited. I try to remember that while embracing my Nigerian heritage which is integral to my experience, but also minding the revelations that my body is simply a vessel, continuously changing while being stitched together by my waking consciousness and life memories. Through this ideology, my family histories inform my artistic practice profoundly. I investigate them with documentary-style interviews, embedding tradition, cultural idioms, and specificity into my work. While living in the west, this helps me stay connected to my African Identity. The recent SARS protests and shootings were incredibly heartbreaking. I hope to connect with other artists and allies on the ground, in the diaspora, and abroad to create a think tank for the collective betterment and improvement of Nigeria.
(VC) From your vantage point and the direction of commerce, What effects do you see on storytelling, given the fact that most of the media is aided by fake news and PR campaigns?
(Jamal) I think it's really important that we avoid echo chambers and the "us vs them" mentality that fake news creates. The social dilemma is profit over everything. This creates an ecosystem in which truth is only valuable if it's profitable. Mythology, Parables, Love songs. We need storytelling as human beings. Whether figurative or literal, It is the authenticity in storytelling that excites me the most. Commerce requires the commodification of everything. I am not a fan of manipulation. Edward Bernays often referred to as the father of public relations, constructed an entire industry based on commodifying the psychoanalytical revelations of his uncle Sigmund Freud to simply sell products. In this kind of world, stories and art become manufacturing and marketing. This creates trite, cliched stories in the studio system, where there is little room for risks, auteurism, and authorship.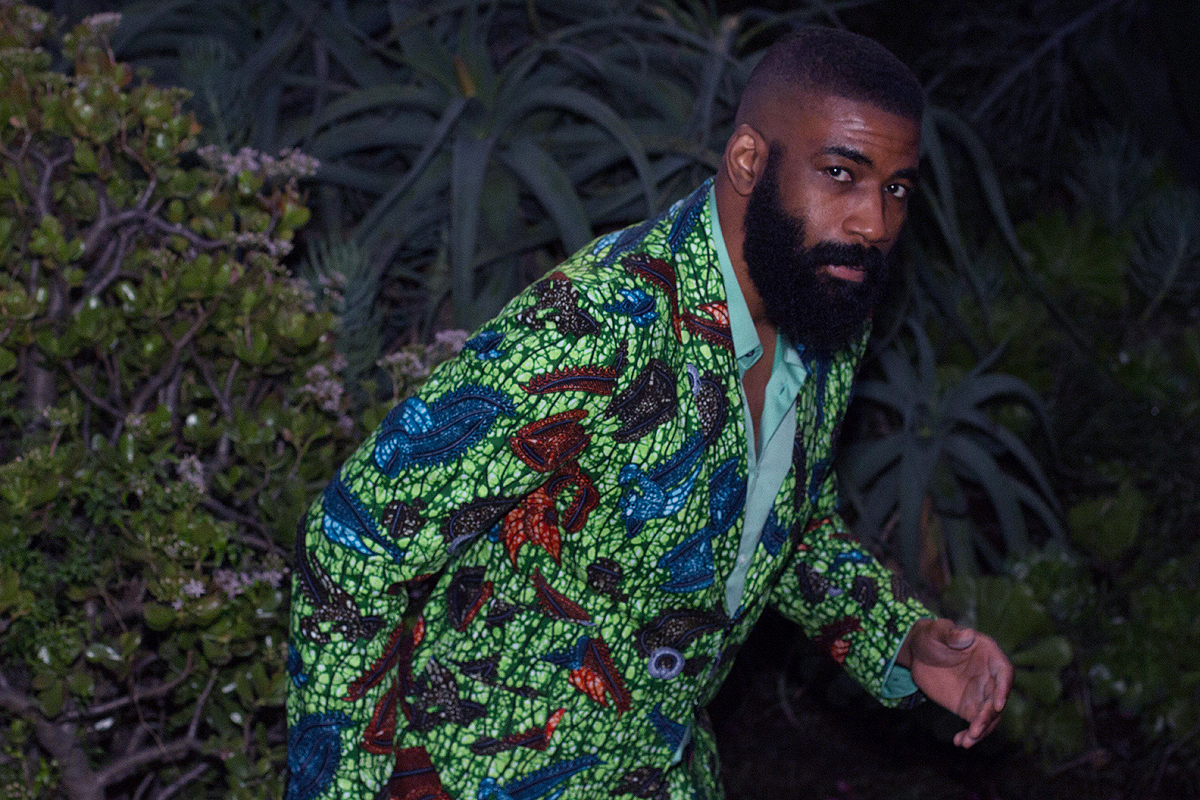 (VC) Thanks Jamal, is there anything else you would like to share with our international audience?
(Jamal) Infinite thanks for creating space. A few things — Don't let people pigeon hole you. Often their judgment is based on their own insecurities. It's okay to be sui generis and not fit into one distinctive category. Believe in yourself. Listen to the whispers of your heart. Be kind. You never know what pain another human being is experiencing. Less judgment, more empathy. Less criticism, more curiosity. Less fear, more love. Peace and blessings.