Interview by Visual Collaborative
March 2019 4 min read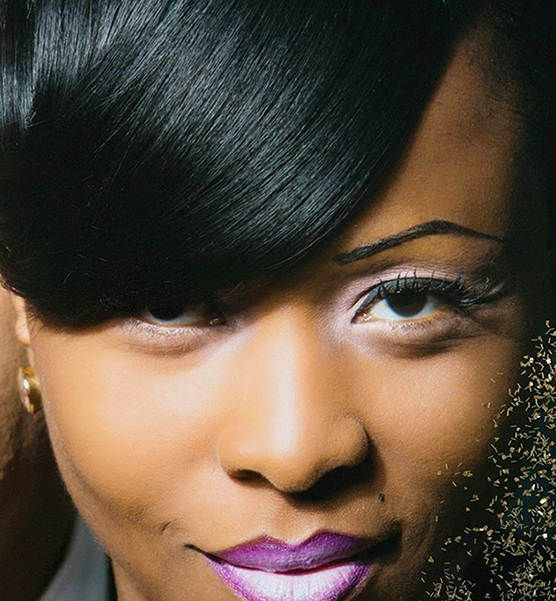 Indira is a pharmaceutical professional based in Greensboro North Carolina. In community outreach she serves as a director for the annual Big Hair Ball. As a fashion trendsetter she gives some insight on the labels and brands that resonate with her lifestyle.  
As a professional connected to pivotal networks inside and out of Greensboro North Carolina, some may still consider you a connoisseur of fashion or a style influencer, while others say a bona-fide fashionista! Is there some truth to this? 
[Indira Laughs] I have to chuckle BUT YES!!!  I love fashion!  I love style! And I get that from my style muse, my grandmother, the late Emma James Knight, who was a cafeteria worker but knew how to shop and put ensembles together, and the thing she talked to me, which still resonates to this day is quality. Hence the reason why some of my favorite labels tend to include Christian Louboutin, Prada, Stella McCartney, Gucci, Fendi, Alice + Olivia, Anthony Vaccarello, Saint Laurent I really feel it is an honor that people tend to look to me for fashion advice and styling and I love that I have garnered such a following.
You serve as a director at the annual Big Hair Ball which recently had its seventh Ball "Aqua: Muses of the Sea" at UNC Greensboro. It was a very colorful event. Congratulations! How did your steady involvement come about?
In 2014, I was asked by the President of the Guild of Family Service of Greensboro, Georgia Lineback, to chair the 2015 Big Hair Ball.  I agreed but not realizing, this was a big (no pun intended) undertaking for one person, so I redefined/restructured the event, solicited other chairs, and the rest is really history.  From that point on, the event took off—monetarily (raised over a net $319,000) and has become such a brand in our city, we have sold out two years in a row with over 1200 attendees.
Outside the political scene in the Western hemisphere especially  
in the United States, there are several movements making room for  
women entrepreneurs and progressive woman rights all over. Do you personally feel the impact of these movements or you stand indifferently about those movements? 
I cannot say that I personally feel the impact but I most definitely am not indifferent about these movements.  Women are such a very vital important entity to our society, and coupled along with that, we are successful entrepreneurs, successful heads of state, successful CEO, successful community leaders, successful homemakers.  The list goes on and on.  Women have been slowly but surely making impactful inroads dating back to Eve. We are here to stay and here to progress.

When people or situations say NO, I choose to say YES in spite of what it may look like. This is what I would tell ANYBODY with anything they are trying to achieve both personally and professionally.
A number of years ago you went to pursue a Masters in Jurisprudence at Seton Hall University School of Law. What has that experience been like for a returning adult?
That experience was a tough one but I got much fulfillment.  During my undergrad years, I did not apply myself as I should have but I did manage to graduate with a 2.200 GPA.  While interviewing with another pharmaceutical company, I came across an individual who had this very specialized healthcare degree.  That was a defining moment.  I looked into her program but was not willing to move out of state because the program was on campus.  During my search, I received an ad from Seton Hall School of Law, and their program was a much better fit.  To make this long story short, this was my "do over" and I finished my program with a 3.830 GPA.
As a beautiful black woman in America who is well traveled and been exposed to quite a lot, being privileged, what do you tell the aspiring young woman or entrepreneur about success and risk? 
When people or situations say NO, I choose to say YES in spite of what it may look like.  This is what I would tell ANYBODY with anything they are trying to achieve both personally and professionally.
Among the four changing seasons which is your favorite weather and what is your style garment of choice to wear?
My favorite weather is Spring.  It's not too hot nor too cold. Regardless of the season, I tend to lean toward the tailored but very chic look all while being strategic with my sexiness!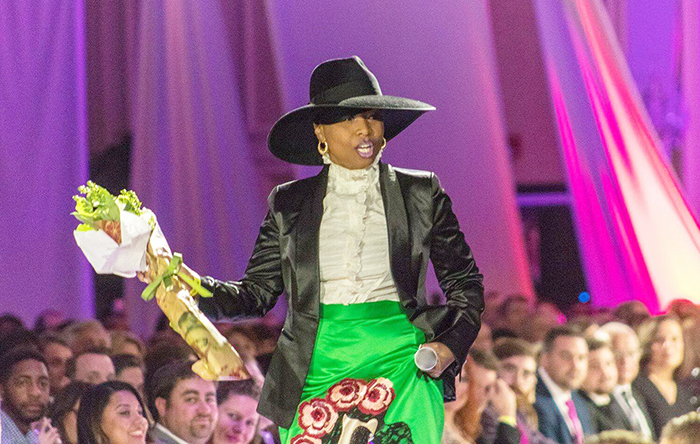 If you could work alongside any creative professional in any field, who would it be and why?
I also love makeup (even though I do not wear it every day) so with that being said, I would have to choose makeup artist, Pat McGrath MBE who has been named the most influential makeup artist by Vogue and other commentators. Pat has such a way with makeup that is absolutely unreal with a wide range of the highest couture to club kids in addition to using materials such as feathers and Cartier jewels. Need I say more?!
What kind of output or work can the world expect from Indira within the next 5 years? In the next five years, you can expect a career in politics. Stay tuned