Interview by Visual Collaborative
July 2020 6 min read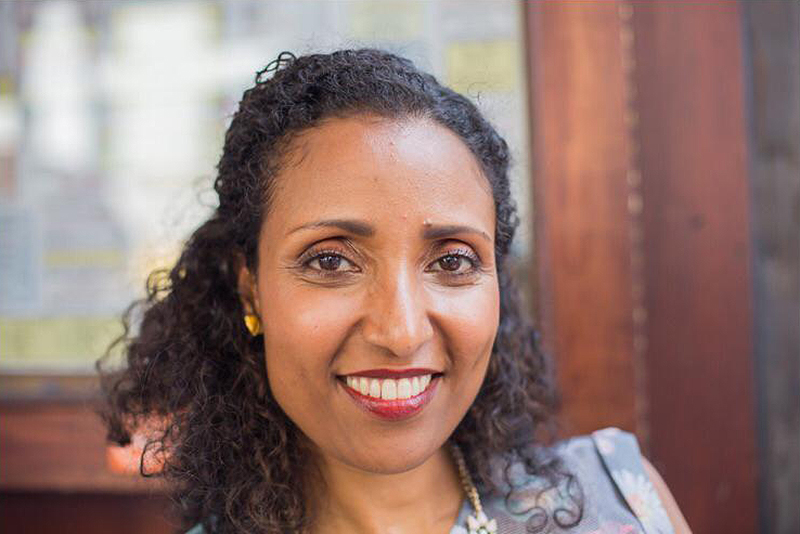 Photo courtesy Hanna Ayenew
Hanna Ayenew, based in New York City, is a Project Manager who manages and provides solutions to complex technology projects. As a profile featured in our Amplified interview series, Hanna talks about her work, Ethiopian heritage, and transition from the Midwest to the Five Boroughs. She also discusses how self-awareness aligns with discovering her purpose in life.
(VC) Tell us about your upbringing and how it relates to your view of New York City. Have you always been a resident?
(Hanna) I was born and raised in Ethiopia, moved to the US while I was a teenager. Growing up, my parents taught me the importance of having a good education and pursuing a career. This advice shaped my perspective and outlook on life. I left Ethiopia and moved to the Twin Cities (Minneapolis / Saint Paul). I lived in the Twin Cities for over a decade, I went to college there, after college started my career in Corporate America. I would say I had great success in building my career. In 2011, I decided to explore life in a big city, and as a result, moved to New York City with a plan to advance my career and my passion for the fashion business. Prior to New York, I didn't have much exposure to multiple cultures. One of the benefits of living in the city is the privilege of experiencing global cultures. I love the energy, the art, the passion, and even the noise has its own ways of comforting.
(VC) Society today uses technology to automate many things today. You, however, are seasoned in the profession. Tell our audience in simple terms the kind of work you presently do?
(Hanna) I'm currently managing and leading a financial technology solutions and software development product for Tech Startup Company. This product helps small businesses grow and expand their horizons. Tech Solutions is a Christian faith follower who is committed to empowering entrepreneurs and building multicultural communities to promote high technology solutions that produce high-quality services, generate and maximize minority business opportunities.
(VC) In our present times, Artificial Intelligence and Big Data are no longer buzzwords but a reality. What are your thoughts on how technology has progressed? Do you foresee dangers or there are societal benefits from these innovations?
(Hanna) I would say the benefits are much higher than the danger nor risk. Personally speaking, there will be a risk with any new/existing AI. It's the nature of the industry; however, if the risks are managed carefully, the benefits would impact remarkably.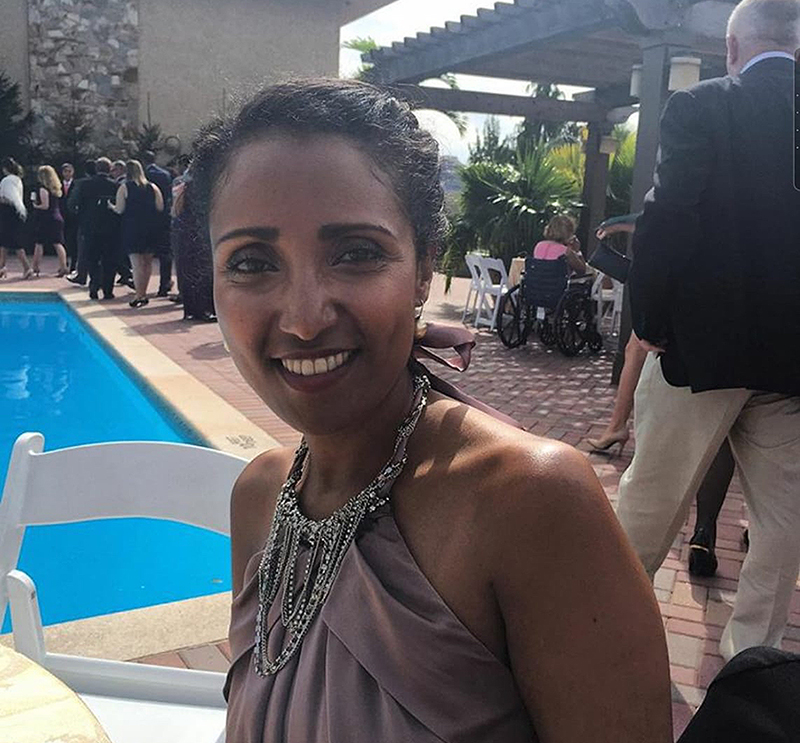 Photo courtesy Hanna Ayenew
(VC) As a woman in a male-dominated workplace, what can you candidly tell the aspiring women about success and risk?
(Hanna) Women in Technology have been on the rise for the last few years. But, the industry remains male-dominated. Therefore, there are a lot of advantages for women in this industry. It's a fast-paced work environment with tremendous exciting opportunities. My advice would be to succeed in this industry; it requires your dedication, team player, and determination. Also, being an effective communicator would make you a valuable asset and help your team navigate the workload seamlessly. I can't emphasize enough the importance of communications. It would help if you learned to communicate every roadblock as soon as possible with your audience. Be strategic with your approach; be open to receive constructive feedback. Besides, have an awareness of new upcoming technologies and solutions, finally, if it's possible to attend Tech workshops and seminars.
To me, self-awareness is having a sound mind and ability to reason together. Also, I'm learning that when we search for understanding, we gain insightful information. Information is authoritative. I believe in continuous learning maximizes our knowledge, understanding, and building self-awareness
(VC) Many organizations, like the media, shape society's perceptions about awareness, what does self-awareness mean to you?
(Hanna) To me, self-awareness is having a sound mind and ability to reason together. Also, I'm learning that when we search for understanding, we gain insightful information. Information is authoritative. I believe in continuous learning maximizes our knowledge, understanding, and building self-awareness. I want to highlight that knowing our purpose on this earth would greatly supplement our self-awareness, having self-awareness is the key to success.
(VC) In your quiet or noisy moments, how do you get inspired? What makes Hanna work the way she does? Do you seek religion or spirituality like others in for inspiration?
(Hanna) I live in Manhattan, which means, it's not that easy to have a quiet time but noisy and non-stop movements. In contrast, I've managed to adopt the noise and navigate through city life. I would say this pandemic introduced strange quietness to the city (hopefully it won't last). My aspiration comes through noisy moments, workouts, as well as conversing with others. Spirituality- I'm a Christian and intentional about my relationship with Christ. I have a daily devotional time to seek direction from the LORD. I get my aspiration and peace through prayers.
(VC) Some mention different historical times as a period they admire for affluence or culture. If you can time-warp to any era to collaborate with its culture, what time would it be?
(Hanna) I would say the '90s were the most influential decade (technology, history, the art, the fashion, the music, etc.) Let alone the history of Apartheid ended in the '90s. The United States, along with the rest of the world, prepared for the effects of the Y2K bug in computers. The Soviet Union fell, ending the decades-long Cold War, and the rise of the Internet ushered in a radical new era of communication, business, and entertainment.
(VC) Does your Ethiopian heritage play a significant part in your professional life, or would you say you identify more as an American living in the times?
(Hanna) I am not sure, I think it's a mix of my Ethiopian and American. Perhaps the determination I had as a young girl could be from my Ethiopian heritage, and again I identify with both cultures.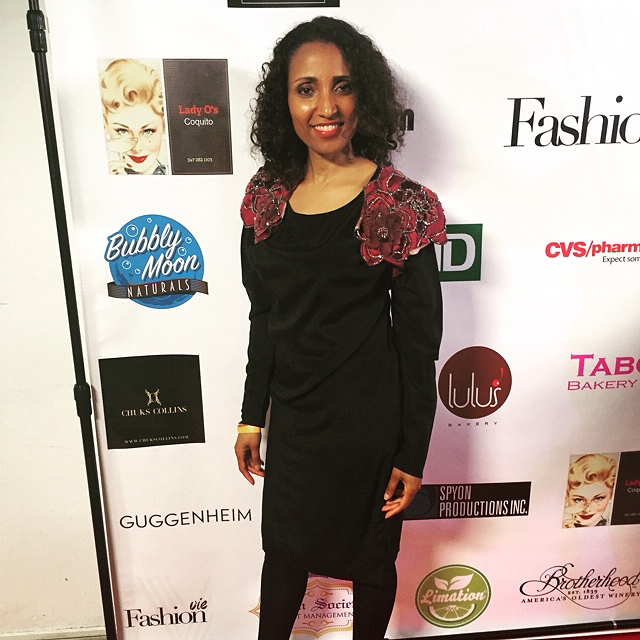 Photo courtesy Hanna Ayenew
(VC) At this stage of your career considering your present commitments, If you could work alongside any notable personality or enterprise. Who would it be and why?
(Hanna) I can give you a long list, but unfortunately, I don't have one particular person. The person who I admired the most was Steve Jobs.
(VC) Thanks for your time Hanna, is there anything else you would like to share with our international audience?
(Hanna) Life happens. Learn to respond instead of reacting. Spend time alone; examine your thoughts and actions, allow yourself to learn from your mistakes. Thank you for giving me the opportunity to share some of myself.