Interview by Visual Collaborative
May 2019 12 min read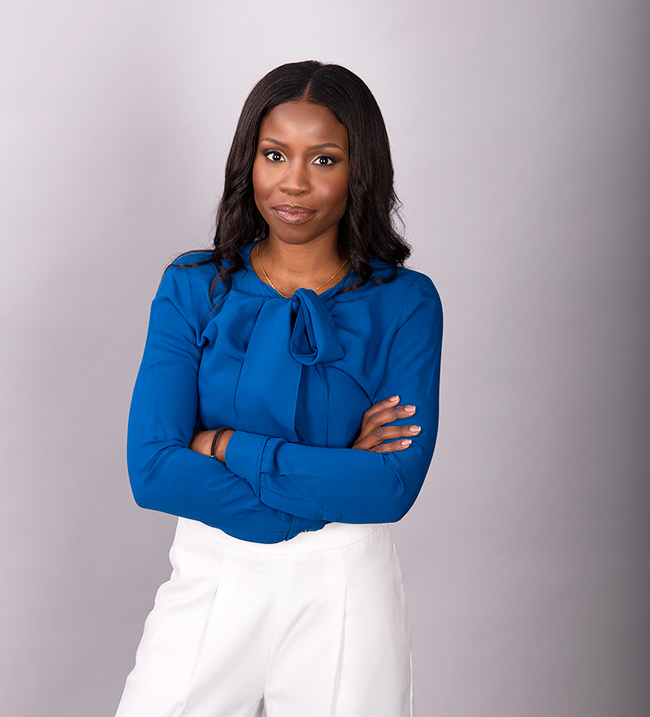 Photo courtesy of Elozi Lomponda
Elozi Lomponda a Belgian Congolese, is part of the Private Office of the Deputy Prime Minister for Foreign and European Affairs in Belgium.  An education activist and youth advocate, she also supports fellow women pushing the envelope. She founded Des Livres Sur Les Pirogues a non profit in the Democratic Republic of Congo. In this Voyager interview delivered both in english and the french language, we learn about her ongoing work and progress in public service.
(VC) The conflicts and slow development in the Central Africa republic has disrupted education for many in the region. As a woman developing a public presence what has been your thoughts on the education of young girls during these times?
(en français) Les conflits ainsi que le lent développement de l'Afrique Centrale ont perturbé l'éducation de nombreux habitants de la région. En tant que femme ayant développé une présence publique, qu'avez-vous pensé de l'éducation des jeunes filles pendant ces périodes?
(Elozi) Education is an essential component of a girl's overall well-being. When we educate girls the influence that we have is that we create a transformative effect . We create a cycle that births more prosperous societies. It is important to support young women and girls in their quest to a better tomorrow full of opportunities.
(Elozi) L'éducation est une composante essentielle du bien-être général des filles. Lorsque nous éduquons les filles, l'influence que nous avons est de créer un effet de transformation, nous avons ainsi réellement un impact sur la situation. Nous brisons le cycle de la précarité et créons un cycle permettant aux communautés d'être plus prospères. Il est important de soutenir les jeunes femmes et les filles dans leur quête d'un avenir meilleur, rempli d'opportunités. Elles le méritent tant.
(VC) Within the last  few years many African women are joining the ranks of the few women in politics in Francophone Africa. Do you feel any pressure now that you are running for political office in Brussels?
(en français) Au cours des dernières années, de nombreuses femmes africaines ont rejoint les rangs des rares femmes présentes sur la scène politique en Afrique francophone. Ressentez-vous une pression maintenant que vous vous présentez à un poste politique à Bruxelles?
Societies cannot better themselves and problems cannot be solved when half of the globe's population is excluded from the conversation and from decision-making processes.
(Elozi) I don't feel that kind of pressure. I am proud and happy to see that more and more women are entering the political arena, this is where we belong. Societies cannot better themselves and problems cannot be solved when half of the globe's population is excluded from the conversation and from decision-making processes.
(Elozi) Je ne ressens pas ce genre de pression. Je suis fière et heureuse de voir que de plus en plus de femmes entrent dans l'arène politique, c'est notre place. Les sociétés ne peuvent s'améliorer et les problèmes ne peuvent être résolus lorsque la moitié de la population mondiale est exclue de la conversation et du processus décisionnel.
(VC) Outside the political scene globally there are still very few movements making room for women entrepreneurs and progressive woman rights all over. What more would you say can be done?
(en français) En dehors de la scène politique mondiale, il y a encore très peu de mouvements laissant la place aux femmes entrepreneurs et aux droits des femmes. Que pourriez-vous dire de plus?
(Elozi)  Indeed more effort have to be done, we should do more for women empowerment. We should invest more in education and lifelong learning, I value education because it is a powerful tool to help people and especially women to take back control of their destinies. It provides them with the tools and opportunities to reach their goals. I also think that effort have to be done in order to change mentalities. Here in Belgium, I fight for the right of women to get equal pay for equal work, In Europe the pay gap is one of the most important discrimination against women and I also fight for an extended paternity leave. To me paternity leave is one of the keys to gender equality.
(Elozi) En effet, il faut déployer plus d'efforts. Nous devrions encore plus nous mobiliser pour l'autonomisation des femmes. Il est primordial d' investir davantage dans l'éducation et l'apprentissage tout au long de la vie. J'apprécie l'éducation car c'est un outil puissant pour aider les populations, et en particulier les femmes, à reprendre en main leur destin. Il leur fournit les outils et les opportunités pour atteindre leurs objectifs.
Je pense, par ailleurs, que des efforts doivent être produits pour changer les mentalités. Ici en Belgique, je me bats pour le droit des femmes à un salaire égal pour un travail égal. En Europe, l'écart salarial est l'une des discriminations les plus importantes à l'égard des femmes et je me bats également pour un congé de paternité prolongé. Pour moi, le congé de paternité est l'une des clés de voûte d'une société plus égalitaire.
(VC) Well traveled and perhaps a little privileged, what do you tell the aspiring young woman or entrepreneur about success and risk?
(en français) bien voyagé et peut-être un peu privilégié, que dites-vous à la jeune femme ou à la jeune entrepreneure en herbe sur le succès et les risques?
(Elozi) I would say that I am one of them, and that I have been fortunate to have great mentors (my mother especially), reason why I value mentorship so much and try to be one every time I have the opportunity to. I would also say believe in yourself and love yourself. Your difference is your strength, why try to fit in when you were born to stand out? Find out what your values are and stick to them, ask advices but trust your gut, work hard and don't let anyone put limitation on yourself. Take care of your network (remember what they say: "your network is your net worth). Never let someone tell you that your dream is too big or that your vision is too high. Do your research, take (measured) risk, and be kind to people.
Votre différence est votre force, pourquoi essayer de se fondre dans la masse quand vous êtes né pour vous démarquer, pour briller?
(Elozi) Je dirais que je suis l'une d'entre elles et que j'ai eu la chance d'avoir d'excellents mentors (ma mère en particulier), ce qui explique pourquoi je valorise tant le mentorat et essaie d'être à mon tour un mentor à chaque fois que j'en ai l'occasion. J'ajouterai aussi qu'il faut croire en soi et s'aimer. Votre différence est votre force, pourquoi essayer de se fondre dans la masse quand vous êtes né pour vous démarquer, pour briller? Découvrez quelles sont vos valeurs et ne les transigez pas, demandez des conseils, mais faites confiance à votre instinct, travaillez dur et ne laissez personne vous imposer des limites. Prenez soin de votre réseau (rappelez-vous de ce que l'on dit dit: «your network is your networth et « le réseau c'est le culot ! »). Ne laissez jamais quelqu'un vous dire que votre rêve est trop grand ou que votre vision est trop audacieuse. Faites vos recherches, prenez des risques (mesurés) et soyez aimables et humbles.
(VC) At this stage of your professional career and accomplishments, If you could collaborate with any brand or public figure in business who would it be and why?
(en français) A ce stade de votre carrière professionnelle et de vos réalisations, si vous pouviez collaborer avec une marque ou une personnalité publique du monde des affaires, de qui s'agirait-il et pourquoi?

(Elozi) It would Diane von Furstenberg. She is belgian, just like me, and she is a fearless woman who has managed to create and live the life she has dreamed of. I also admire the fact that she has had longevity in her business and has managed to transform it into a legacy that she is now passing to her granddaughter (I think that everyone can have success but only a few can have a success that lasts decades after decades) and I would like to know her secret. Furthermore, for a woman like me who wants to help Africa move forward, the charity work done by DVF's Foundation is really inspiring. [Elozi smiles]
(Elozi) Ce serait Diane von Furstenberg, elle est belge comme moi, de plus c'est une femme audacieuse et généreuse qui a réussi à créer et à vivre la vie dont elle a rêvé. J'admire également le fait qu'elle soit parvenue à avoir de la longévité dans le monde de la mode (mais pas seulement). Elle a réussi à imposer sa marque au fil des années et la transmet à présent à sa petite-fille Talita (je pense que tout le monde peut avoir du succès, mais résister à l'épreuve du temps et rester au sommet décennies après décennies c'est plus compliqué car il faut constamment se remettre en question et se réinventer) : j'aimerais qu'elle me donne son secret ! Le travail philantropique qu'elle mène via sa fondation m'inspire tout autant, moi qui souhaite efficacement aider à la construction d'un monde meilleur et à l'avancement du continent Africain. Je suis convaincue que Diane pourrait me donner quelques bon tuyaux.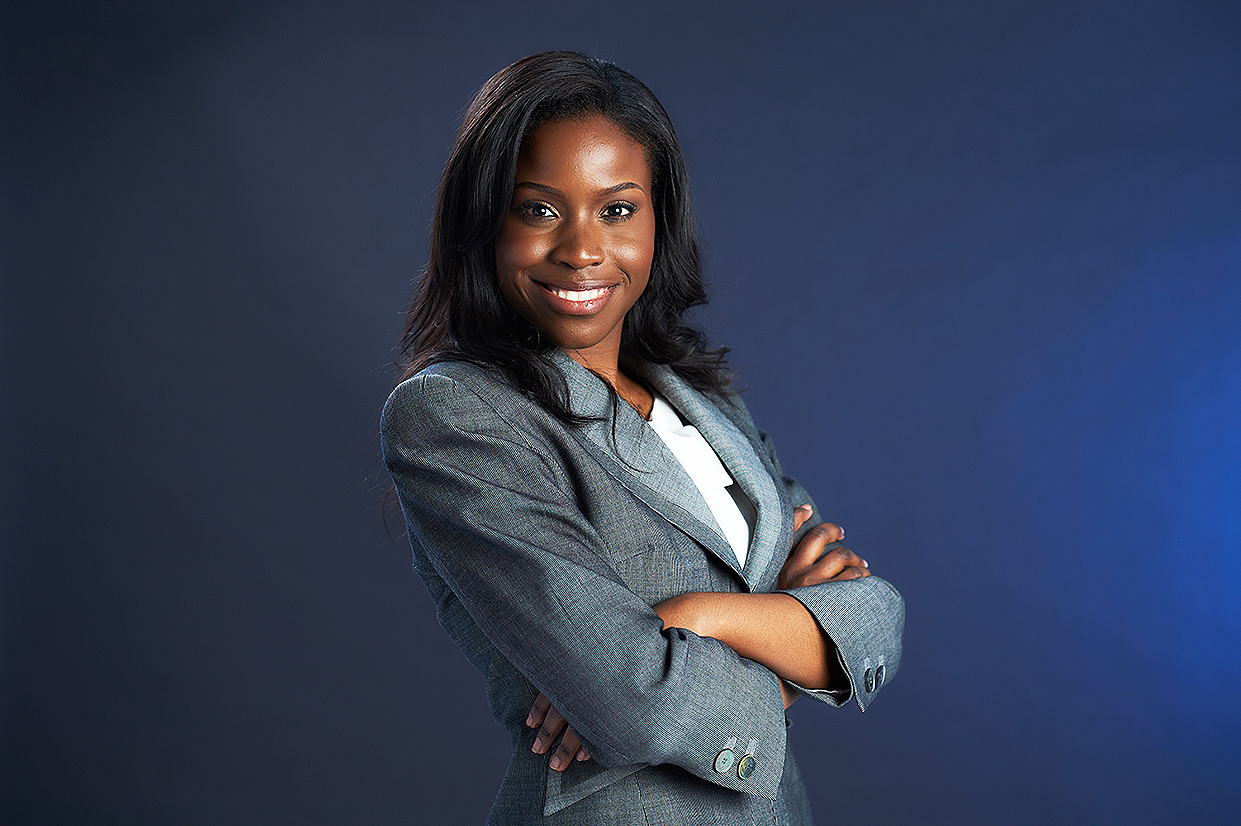 Photo courtesy of Elozi Lomponda
(VC) What kind of work or impact can the African continent and its diaspora expect from Elozi Lomponda beyond May 26 within the next 5 years
(en français) Quel type de travail ou d'impact le continent africain et sa diaspora peuvent-ils attendre d'Elozi Lomponda au-delà du 26 mai dans les 5 prochaines années?
(Elozi) I really appreciate this question because it reminds me of some words I live by: "it's not about power, it's about impact". Indeed I'm convinced that true success is not measured by our own individual and selfish victories but by the positive impact that we have on other people lives. Have you inspired someone to good today? Have you helped someone achieve their goals?
I feel privileged to be able to be the voice of people that are not being heard and advocating for the Youth and for Women empowerment is a responsibility that I take very seriously.
I feel privileged to be able to be the voice of people that are not being heard and advocating for the Youth and for Women empowerment is a responsibility that I take very seriously. And I plan to continue my work in this field in the future. I am committed to help building a world where people live with dignity, find opportunity to create a better life for themselves and are treated fairly (This is not a dream, this is plan). Young people have to be key players in shaping the future, their voices have to be brought at the table and they have to be able to create the policies of tomorrow because this is the life they are going to live. Moreover I want everyone to keep in mind that we can all be the architects of a better tomorrow, one action at a time.
(Elozi) J'apprécie beaucoup cette question car elle me rappelle une phrase que j'aime particulièrement: « ce n'est pas une question de pouvoir, c'est une question d'impact". En effet, je suis convaincue que le véritable succès ne se mesure pas à nos victoires individuelles et égoïstes, mais à l'impact positif que nous avons dans la vie de ceux qui nous entourent. Avez-vous inspiré quelqu'un à faire du bien aujourd'hui? Avez-vous aidé quelqu'un à atteindre ses objectifs?
Je me sens privilégiée de pouvoir faire entendre la voix de personnes qui ne sont pas entendues et plaider en faveur de l'autonomisation des jeunes et des femmes est une responsabilité que je prends très au sérieux. Je poursuivrai mon travail dans ce domaine à l'avenir.
Je m'engage à contribuer à la construction d'un monde où les gens vivront dans la dignité, trouveront les opportunités de se créer une vie meilleure et seront traités équitablement (ce n'est pas un rêve, c'est un plan). Les jeunes doivent jouer un rôle clé, ils doivent faire entendre leur voix et être en mesure de créer les politiques de demain, car les décisions qui sont prises aujourd'hui c'est à eux, c'est à nous qu'elles s'appliqueront demain.
De plus, je veux que chacun garde à l'esprit que nous pouvons tous être les architectes d'un avenir meilleur, une action à la fois.

(VC) Does your African heritage play a significant part in topics of your charity work or would you say you move with the current of the times?
(en français) Votre patrimoine africain joue-t-il un rôle important dans la manière dont vous appréhendez votre travail caritatif?
(Elozi) I think that it does because it is a part of me. I am a Belgian citizen, I love Belgium my country, but I will always be proud and celebrate my roots. Our origins must not immobilize us and prevent us from opening ourselves to the world, our roots must empower us.
(Elozi) Oui car il fait partie de moi. Je suis une citoyenne belge, j'aime la Belgique, mais je serai toujours fière de mon histoire et de mes origines et je et célébrerai toujours mes racines. J'aime beaucoup l'expression des racines et des ailes car pour moi notre origine ne doit pas nous immobiliser et nous empêcher de nous ouvrir au monde, au contraire nos racines doivent nous aider à nous émanciper.