Interview by Visual Collaborative
April 2019 4 min read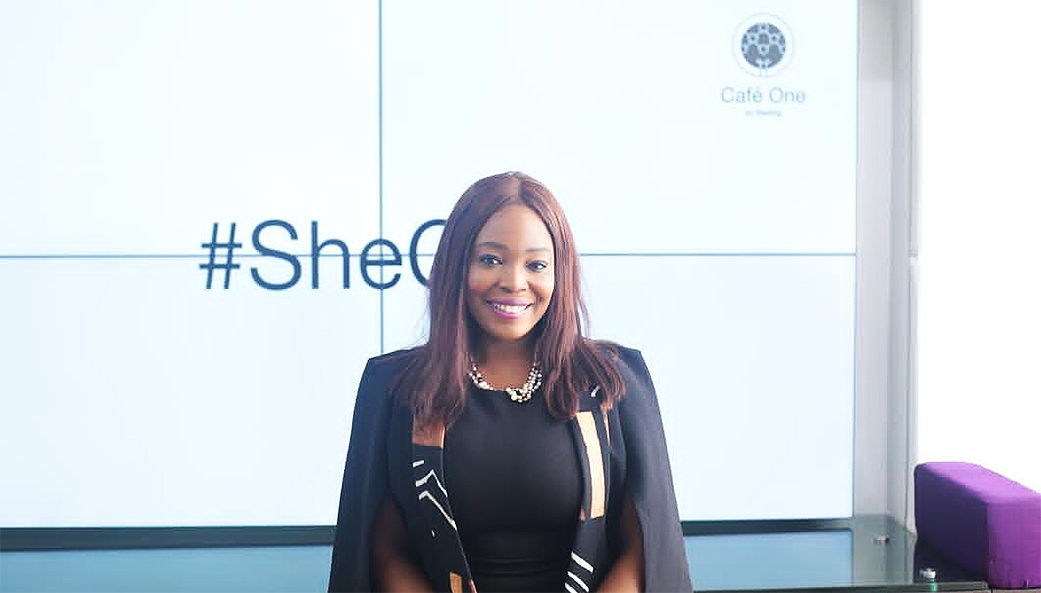 Photo courtesy of Aramide Abe
Aramide Abe is the founder of NaijaStartups, a virtual startup accelerator that facilitates small business growth in sub-Saharan African, she has collaborated with organizations such as Google to deliver capacity building skills for numerous startups in the region and continues to bravely inspire growth in people. She is alumna of Kellogg School of Management and INSEAD. As a feature in our Voyager interview series, we discuss her company and probable future as a businesswoman.
(VC) You have developed and still building a massive community platform for African entrepreneurs and businesses. Its expansion and buzz has been exceptional and gaining ground in the Diaspora. Is the growth organic or has this always been the plan given the model of the business?    
(Aramide) Yes, Naija Startups growth has always been organic. We actually employ a freemium model, thus, similar to a LinkedIn for example, there are free offerings but also paid services which members subscribe to. We will continue to grow organically but also employ strategic partnerships and leverage the marketing around several programs we currently have in the pipeline.
(VC) Does Naija Startups have a patented SWOT analysis model for entrepreneurs looking to incubate through your community? Those looking to raise funding will wonder about your baseline criteria? 
(Aramide) Absolutely, we have criteria for entrepreneurs who are looking to raise funding – those we will term investor-ready or pre-investor ready. We look at certain metrics including structure (re: preparedness for any due diligence). What we offer is virtual acceleration – as it is post-acceleration that a startup can sufficiently raise significant investment. At the incubation stage, you may just have an idea and not necessarily any customers. Incubation and Acceleration are quite different and we offer the latter, virtually. No patents yet though.
I also believe my relationship with God helps me to navigate through the stress and noise particularly in getting direction and for decision-making.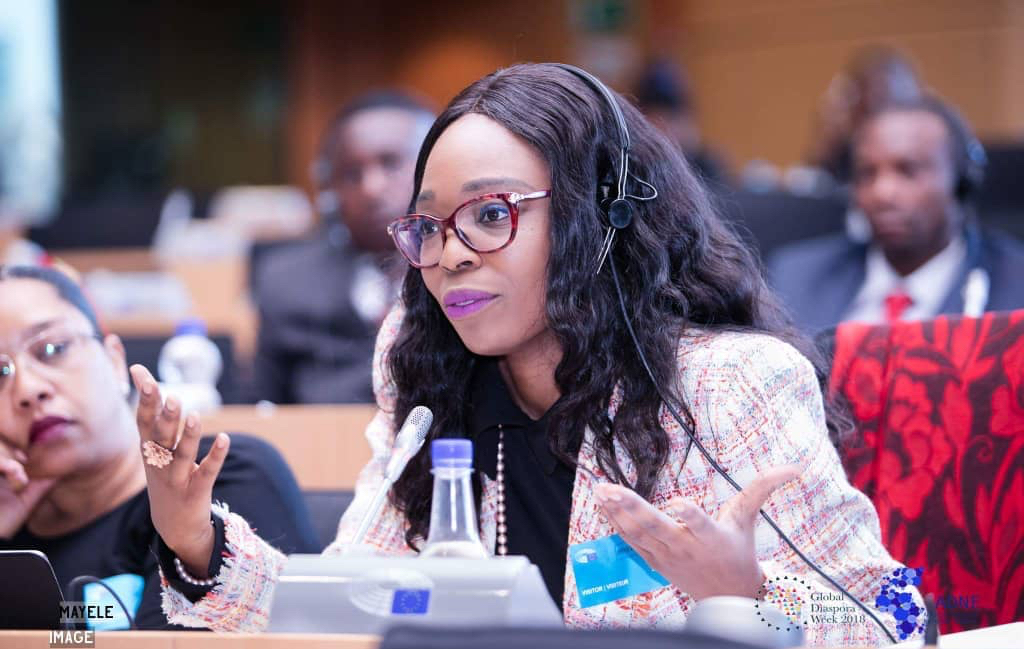 Aramide at Global Diaspora Week in 2018, courtesy of Mayele Image
(VC) Given the rising despondency of political movements in Nigeria and some places in West Africa, as a female founder are you more critical about your own business or more optimistic now given the trajectory of your country's leadership and how it manages its national budget?
(Aramide) That's a great question. In general, founders (male or female) are critical about their own business, given any economic or political environment they find their business in. It is true that the challenges in the last few years have caused us African founders to be more critical than ever but we are optimistic as regards to the government's plans to better enable the business environment in Nigeria, for instance. As a stakeholder and beneficiary of the Nigerian president's better business environment's reforms (PEBEC), I am aware of the key KPIs and remain optimistic about change. However, as a business owner, I am constantly planning for risks and how to mitigate them.
(VC) Lagos Nigeria is not known as a quiet place. In your quiet or noisy moments how do you get inspired. What makes you be of service and work the way you do. Do you seek religion or get spiritual like many other Nigerians?
(Aramide) I take time out to retreat. At the moment I am at a resort in Epe, on the outskirts of Lagos, planning for the next two quarters of 2019 for my business. I also believe my relationship with God helps me to navigate through the stress and noise particularly in getting direction and for decision-making.
(VC) At this stage of your enterprise and collective accomplishments, If you can work alongside any personality or black owned enterprise outside west African. Who would it be and why?

(Aramide) It would definitely be Richelieu Dennis, the CEO of Sundial Brands (Shea Moisture). He has great vision and is about the bottom line as well as the triple bottom line. I see a lot of alignment there. He is passionate about empowering small businesses and has launched a fund for women.
(VC) Your business attire is very "Visual Collaborative" with some African fabrics, Are there any fashion houses you patronize you can share with our audience and others looking to emulate your style?
(Aramide) Thank you! I am enjoying designs from Nana Wax at the moment a store I stumbled upon during a startup trek to Cote d'Ivoire. Another  fashion designer I patronize is Otiti Obuba, a Nigerian designer as she's got great precision when it comes to cut and fit.
(VC) What kind of work can Nigeria expect from Aramide Abe within the next 5 years?
(Aramide) In 5 years, Aramide will be delivering programs to empower millions of youth and women across Africa. She will have launched at least one fund to empower businesses on the continent. She will most likely be in the policymaking arena as that is where she sees the most impact can be made – influencing and driving policy for change (pan-Africawide).