Interview by Chief Executive
July 2020 10 min read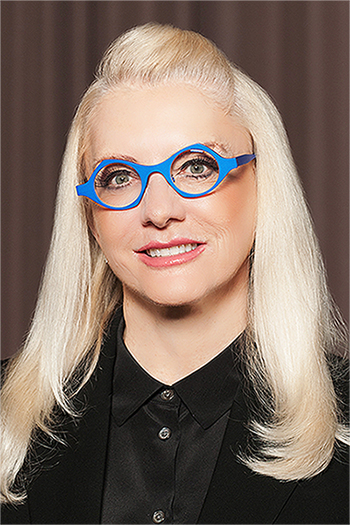 Photo courtesy Woodruff Family Law Group
Carolyn Woodruff, based in North Carolina, is an American lawyer, businesswoman, domestic violence activist, and philanthropist. She is also an author, a World Dance star, and a multi-engine airplane pilot. In 1989, Woodruff was the youngest in the first group of lawyers in her State to become a Family Law Specialist, followed by decades of numerous recognitions and awards. As a special feature in our Grand Masters interview series, this powerhouse talks to us about her legal experience, reformation initiatives in society, current affairs, and Self-Awareness. We also talk about the high levels of dance competition and her timely advice to aspiring business owners.
(VC) You sit in the vanguard of domestic law reforms in North Carolina, in the city of Greensboro specifically. How does this align with your convictions?
(Carolyn) The intersection of my Christian convictions and domestic relations reform is compassion. Much as been done in domestic relations reform in North Carolina during my tenure as a member of the North Carolina Bar. The Equitable Distribution Act (1983) is now thirty-seven years old, still an embryonic law. Child Support laws have been standardized since 1989. Gender equality in marriage is emergent. Greensboro specifically has a Family Justice Center for domestic violence and elder abuse. I was on the ground floor of planning the Family Justice Center, which notably provides free assistance to domestic violence victims seeking protective orders.
There is much that remains to be done in domestic reform both in
Greensboro, North Carolina, and the United States. Foremost, the juvenile
justice and foster care system needs reformation. The biggest problem
with the juvenile courts is secrecy, lack of transparency, and meaningful
oversight. The confidentiality of the juvenile courts in the United States is
currently a Soviet Gulag. Identities of minors receiving social services should be protected, but the total secrecy spawns menacing outcomes. The Adoption and Safe Families Act (ASFA), a federal law enacted in 1997, was on the surface well-intentioned to help disabled children find adoptive homes by paying counties for placements in a foster home. The result of ASFA is suspect, as its outcome is paying counties for removing children from viable extended families and placing children with strangers. For example, the county gets $12,000 per child in federal money to place a child with a stranger for adoption and zero for placing the child with a relative, such as a grandmother or an aunt. In other words, the removed children have become a capitalist commodity. And, all done secretly. The removed child is adopted, secretly. Then the removed child in North Carolina can be readopted shortly after that, all done covertly. Interestingly, the juvenile courtrooms do not have to adhere to the Rules of Evidence that all other courts must use, another Gulag factor that creates unreliability of the process.
The readoption process, combined with the secrecy, has been linked to human trafficking.
Money, sex, and power are the big "three" causes of marital discord. Imbalance in comparative education with the couple leads to dissimilarity in views on money, sex, and power
(VC) Given the realities of a capitalist world, what are the common marriage challenges you have observed around education, and gender equality?
(Carolyn) In marriage, education is defining. Lack of a quality education exacerbates gender inequality. Quality education neutralizes gender inequality. When the couple in the marriage have unequal educations, there is an imbalance that is hard to overcome in this capitalist world.
Money, sex, and power are the big "three" causes of marital discord. Imbalance in comparative education with the couple leads to dissimilarity in views on money, sex, and power.
(VC) The initial stages of Covid-19 caused so much disruption and uncertainty, forcing married couples to remain in isolation, some on the road to divorce, was the statistics of filed cases alarming given your experience in the industry?
(Carolyn) June 2020, Woodruff Family Law Group had 122 new divorces and family law clients retain our legal services. The phone and email inquiries were triple the 122 cases. Pre-COVID, a typical month might be 16 new cases. From talking with these clients, I hypothesize that the marital troubles were brewing, and the isolation was the tipping point. COVID has accelerated the divorce rate more than any other event in my experience.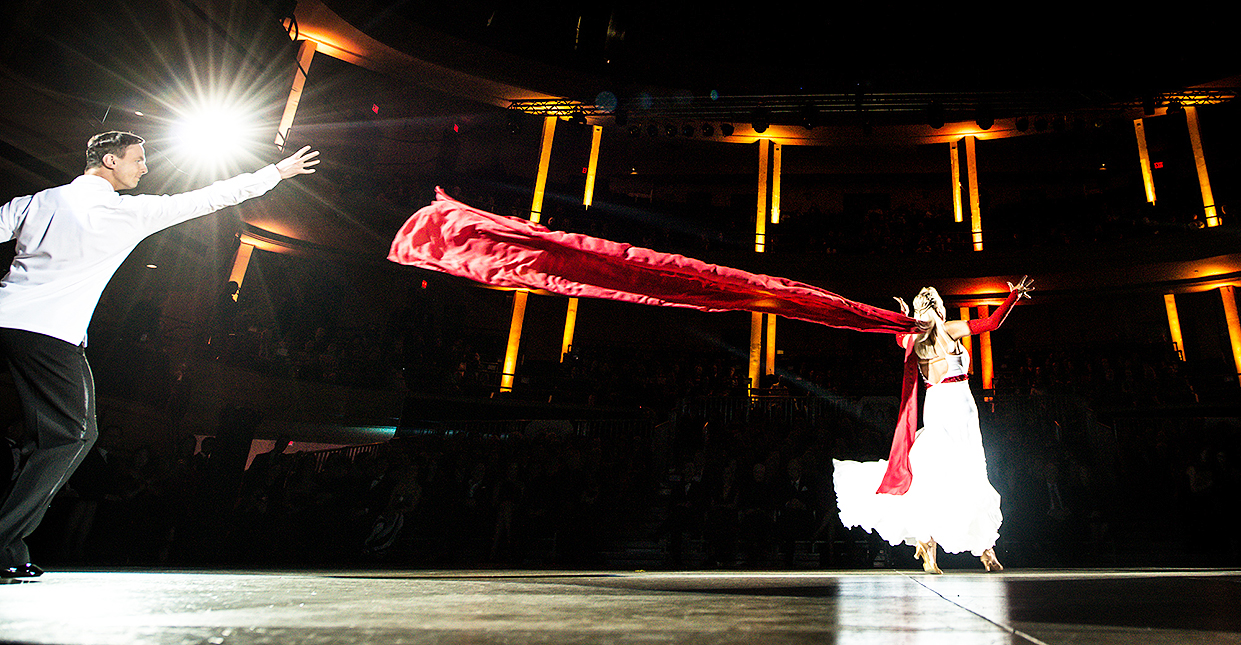 Carolyn dancing at the Opera House in Moscow, courtesy Carolyn Woodruff
(VC) As a woman in a male-dominated world, what can you candidly tell the aspiring women business owners about success and risk?
(Carolyn)  Forget you are a woman and just be a person in the business world. Don't be a victim. Victim mentality is not a winning mindset. Have an analytical mindset to risk. Investigate. List the pros and cons and decide.
(VC) Many organizations, like the media, shape society's perceptions about awareness, what does self-awareness mean to you?
(Carolyn) Self-awareness, to me, is based upon broad investigation and analysis. Sometimes I might go with my gut, but mostly I am a thinker and researcher. I investigate what others think and run the results of the investigation through my brain. Balancing many factors leads to a balanced, fulfilled life. Don't worry so much about what others think. Part of the thinking, however, is feeling and then thinking about how the
situation or fact feels.
Most US media is a lie. What happened to investigative reporting? Did investigative journalism die in the United States? To that end, to find out what is going on in the world, I regularly read several foreign newspapers. I limit television media to thirty minutes a day and flip channels between ABC, CNN, and Fox realizing none of it is investigative reporting, but merely the talking head topic of the hour. The topic, however, is a potential question for my investigation.
 At the shows in Moscow, with tensions soaring between the US and Russia, the dance community was publicly acknowledged as unifying before the 100 million people watching on television
(VC) Your philanthropy in humanities has been regionally acknowledged. Please tell us about your involvement in the arts?
(Carolyn) (Definitions: STEAM: Science, Technology, Engineering, Arts, and Math. STEM omits the Arts.) STEAM is more strategic for society than STEM. The Arts catalyze the innovative thought process to advance STEM. I look for charities that advance the Arts with a Social Mission.
Dance is the universal language of peace. I have contributed hundreds of thousands of dollars internationally to advance the careers of professional Smooth ballroom dancers through non-profit dance organizations. Smooth, developed in the United States, is a combination of International Standard, contemporary ballet, and jazz. Smooth is a freeform Interpretation of Waltz, Foxtrot, Tango, and Viennese Waltz. I stood in the Opera House in Moscow were Isadora Duncan once graced the dance stage and acknowledged her inspiration. She would have embraced Smooth as a free-spirited art form.
Carolyn dancing with Alosha, courtesy Carolyn Woodruff
Alosha Anatoliy and I danced in five international shows called Dance Legends in New York City and three international shows Stellar Duo in Moscow at the Kremlin Palace. At the shows in Moscow, with tensions soaring between the US and Russia, the dance community was publicly acknowledged as unifying before the 100 million people watching on television. (Note: these eight shows were invitation-only shows and not competitions. Alosha and I invited because we were Pro-Am US Show Dance Champions. The shows were to live audience, and in the case of the Russian shows were televised broadly in Eastern Europe.)
Regionally, I support Family Service of the Piedmont through service on its Board and sponsorship of Big Hair Ball, the primary fundraiser for Family Service. Big Hair Ball is a competition of outrageous hair designs, editorial makeup, and over-the-top dress designs culminating in a runway show. Big Hair Ball puts the fun in Fundraising. Unfortunately, it appears COVID-19 will preclude this annual event in January 2021.
I financially support the following with substantial contributions for the last decade: Greensboro Symphony Guild's program for music education for every third grader in Greensboro, Women's Resource Center (Men Can Cook fundraiser) Operation Smile (Carolina Dancing with the Stars fundraiser).
Juvenile Diabetes Research Foundation.
Salvation Army's Boys and Girls Club (I ran a free summer dance camp for children for five years.) Second Harvest Food Bank First Presbyterian Church, Greensboro, NC.
(VC) Some mention different historical times as a period they admire for affluence or culture. If you can time-warp to any era to collaborate with its culture, what time would it be and why?
(Carolyn) My father was born in 1916 to a Mother who was a Suffragette in Alabama. The 19th Amendment to the US Constitution: Women's Right to Vote—Passed by Congress June 4, 1919, was ratified August 18, 1920.
The 1918 Pandemic (H1N1) Influenza happened from February 1918 to April 1920. It infected 500 million people—about a third of the world's population in four successive waves. Fifty million died with 670,000 dead in the United States.
World War I was July 28, 1914, to November 11, 1928. The US entered the war on April 4, 1917. In World War I, more American soldiers died from the flu than were killed in battle. The war brought an estimated two million women into the workforce. Women worked in positions previously only held by men, such as munitions manufacturing. The women started demanding equal pay. Women gained economic power and won the vote. Disaster can redefine society. The trifecta of the Women's Suffrage Movement, the War and, the flu redefined women's rights in the United States forever.
What will COVID bring in the way of social reform? This question remains
unanswered at this moment.
(VC) You have competed as a World dance star and have reached one of the Fred Astaire systems' highest levels. As an analytical lawyer, what was the catalyst for getting in such a kinesthetic art form?
(Carolyn) In 2000, after a long day of practicing divorce law, I walked in our magnificent home, and my physician husband of 19 years had moved out. I was shocked. I suppose we could not talk as we had grown so apart. I was now living my clients' nightmare personally. I had become a frump, and I wasn't feeling so good about myself. A friend said, "you need to pick five things I had never done before and experience them" Get a new life. So I picked five things:
1. Dance: I had grown up in the deep South in a religion that held dance was a sin. I had always wanted to dance, so I tried it.
2. Flying Airplanes: I had wanted to fly an airplane in college, but I just didn't have the money for the flying lessons. I took flying lessons.
3. Scuba Diving. Never got to that one, and probably will not. Airplane pilots have to be very careful about scuba diving.
4. Motorcycles. A client talked me out of this one.
5. Billiards. I took a few lessons from a pro-billiards player in a smoky pool hall. [Yuck! Carolyn Exclaims] The instructor wanted to teach me in my home. I had a billiards table in the game room, but I decided that wasn't for me. Dance revolutionized me and energized me in all aspects of my life. The dance was my divorce recovery program.
(VC) As an airplane pilot, you anticipate headwinds, clouds, and other natural phenomena with the aid of technology. Do you think about your mortality, or are you all about living the best life?
(Carolyn) One mile of runway will take you anywhere you want to go. Contrast that with one mile of sidewalk or highway.
I always say, "the most dangerous part of the flight is the drive in a car to the airport" A pilot is trained in weather, technology, and the airplane itself. The safety over the automobile comes with a pilot adequately matched with a precisely maintained aircraft and weather within her skill set.
(VC) Thanks for your time Carolyn, is there anything else about yourself you would like to share with our international audience?
(Carolyn) Thank you for this opportunity.