Interview by Chief Editor
April 2019 11 min read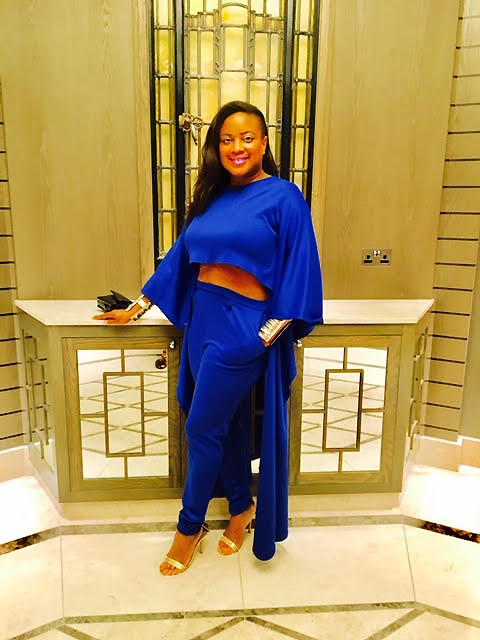 Africa Fashion Week London, photo courtesy of Anika Robbins
Anika Robbins' work in various communities as an influencer precedes her. In the Twin Cities she and her family has been pivotal on bringing awareness to the people of color, most especially the black community. She presently serves as Civil Rights Commissioner in City of Minneapolis. As a feature in our Visual Collaborative Voyager interview series, we talk about her present work, her foundation and continuous affinity for the arts since Java Noire.
(VC) Many people across Minneapolis both in the African American and African communities who pay attention to influencers know the importance of the work you and your family has done over the last few decades. How does this make you feel?
(Anika) We are humbled. We are just people, but we believe in living life to the fullest. We're willing to invest time, energy and resources to realize our goals-which also serves community as well. It's win-win.
(VC) Java Noire was a space where many people and celebrities came for relaxation or to express themselves on the open mic. Do you miss the 90s era or its was just a passage in time now you look back?
(Anika) I love the 90s. But, believe it or not, I miss my secondary school days at Wesley Girls Secondary School! The late 80s-early 90s were a time of awakening in Black America and the United Kingdom. Music and fashion were really taking on a style of their own. This is reflective of the next generation of liberated Blackness (after the 70s)-the rise of rap and hip-hop with Public Enemy, Tribe Called Quest, and the like-balanced with the infusion of soul with the likes of Soul II Soul, Bobby Brown and Lisa Stansfield. House Music filled a void where Disco left of. But yes, Java days were great! We created a space where young poets, students, great minds-of all walks of life, ages and background could commune, build and grow. Many of those folks have gone on to become great influencers-attorneys, architects, educators, politicians and global influencers. I'm glad we could fill the void. As you know, there were very few spaces in Minnesota for diverse beings to gather. They are still few and far in between, I think we all miss pivotal times of our lives. The key is to not get stuck in any one particular era, but to continue to evolve and grow with the times, creating space for ourselves in each era. Timelessness.
One can pray for a Son, have one and feel blessed; and then, you're filled with fear at the realization that you are raising a son in America. Another game changer.
(VC) You recently became the Civil Rights Commissioner in the City of Minneapolis, was this evolution organic or part of a plan?
(Anika) I never saw myself as a political being. I am an Artist first and always. Of course as we evolve, other roles and titles get added on-mentor, Mother, etc. It's funny, I wonder where the political leanings came from and I began to recall the fervor of politics in Nigeria. The Unity Party, Jakande (when we first moved to Lagos, I attended a Jakande school) Ireti Primary School. I remember our excitement for Awolowo. However, Nigerian politics didn't seem as complicated as American politics. For the first part of my adult life, I tuned it out. Of course, one is aware of the Presidents; Clinton was 'good', Bush was 'bad', etc. But when President Obama came on the scene, it was a game changer. I think Obama grew me up, he made a lot of African Americans think about their role in society. He was our 'Why'. That's when I got involved in politics. Some years later, however, the onslaught of police killings of young Black men, also gave me pause. Particularly once I had my Son. One can pray for a Son, have one and feel blessed; and then, you're filled with fear at the realization that you are raising a son in America. Another game changer. I was in Florida when Trayvon Martin was killed; it was still just local news. By the time I returned to Minneapolis, it was on CNN. Fast forward a couple years, and I personally witnessed the murder of Jamar Clark in my own community. 6 months later, I launched Black Votes Matter MN and 6 months after that, I was sworn in as a Commissioner of Civil Rights for the City of Minneapolis. I felt compelled to do something to leverage my network and platform to do something. I, we, are the ones we are waiting for. Organic evolution for sure. Life comes at you fast.
(VC) Does your Nigerian play a significant part in your work or would you say you move with topics of the current times?
(Anika) Ah, I am turning into an old African woman oooo! [Anika Smiles] Naija is always with me. It wasn't until I got older that I realize just how much impact it has had on me. My principles, my way of thinking, of doing business, of treating people. And I still cook egusi! And I am so grateful! Even in my organization, our approach to problem solving is steeped in self-reliance, cooperative economics, entrepreneurialism and community development. I talked about these influences recently during our fundraiser, VISIONARIES-a fundraiser & awards program of the ANIKA Foundation. I shared with the audience how we Africans grow up seeing our friends and family build houses, launch businesses and travel. We also build or purchase homes, land, travel, etc. It is what is done-with or without college degree or permission. I credit my innate determination and will power from growing up in Lagos and watching my parents build their own empire. It was the platform from which my own modeling career launched. Now I help others seize their lives and live it by design!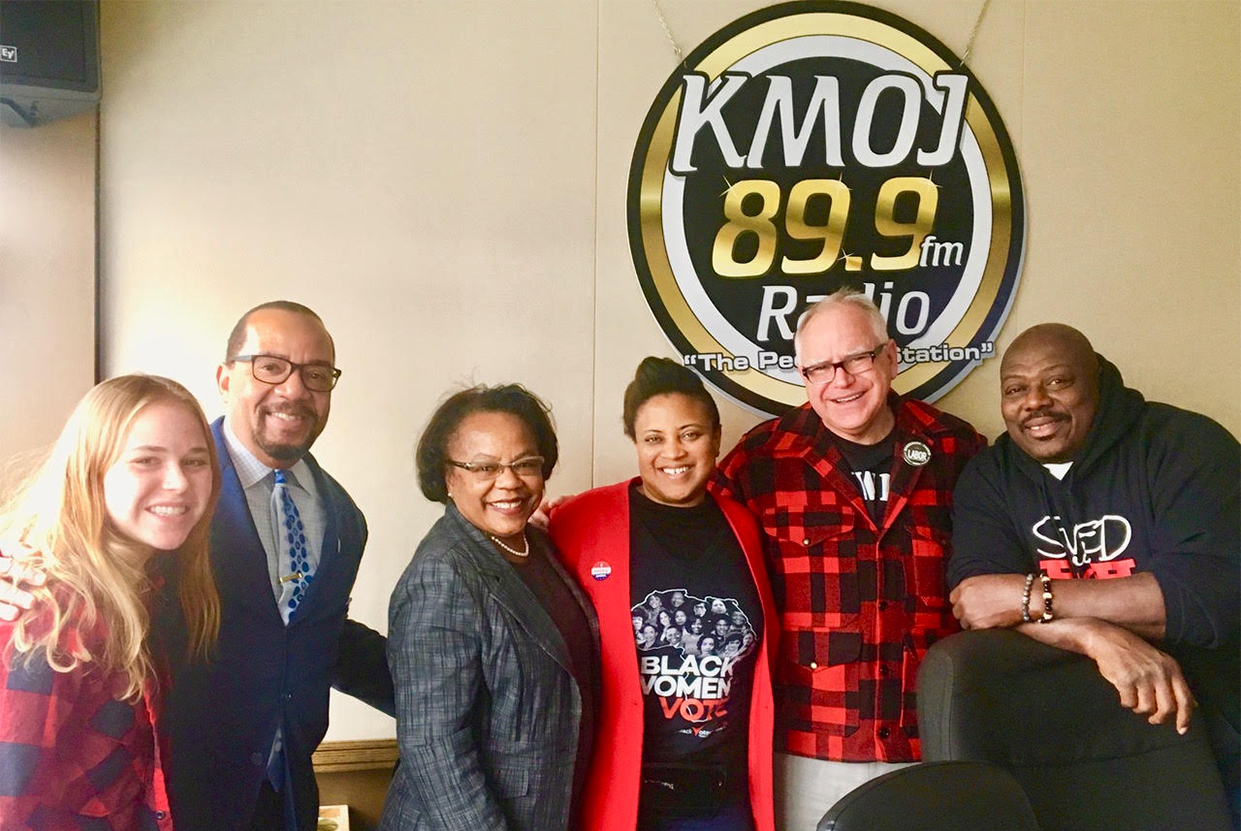 (From l-r) with Governor Tim Walz's daughter, Freddie Bell, Station manager – KMOJ Radio, Former 2 time Minneapolis Mayor Sharon Sayles Belton, me, the new Governor of Minnesota Tim Walz and radio icon, Walter 'Q Bear' Banks Jr. – Photo courtesy of Anika Robbins
(VC) In your quiet or noisy moments how do you get inspired. What makes you create the work you do. Do you solely seek religion or get psychological like for Anika to do the work she currently does?
(Anika) I am a Creator; a Solutionist. I like to solve problems-which can be a double-edged sword because the thing I love to do can also draw a lot of energy from me. I draw inspiration from food, music, people, travel. My religion is love. I retreat in solitude to replenish, meditate, bathe in the ocean and commune with Olodumare. Other times, I love to spend time with close friends and family over good food and drinks. I love a good party! Joie de vivre, abi?
(VC) Outside the political scene in the Western hemisphere especially in the United States, there are several movements making room for women entrepreneurs and progressive woman rights all over. Do you personally feel the impact of these movements or you stand indifferently about those movements?
(Anika) I am a bit leery of 'movements'. I feel like we've become so obsessed with movement-making and not the actual work of advancing much needed policy and agenda. African Women throughout the diaspora have always been entrepreneurial. Black Women in America are the fastest growing segment of new business development. However, women are lacking resources to sustain these enterprises. Women in tech is fast-growing as well. I encourage women to stay on top of their tech game for that reason. My organization is a proponent of Entrepreneurship. We see it as an opportunity to create multiple streams of income and long-term investment and retirement strategy. The only 'movement' that resonates with me, is Black Women accepting themselves, loving their skin, their hair, their bodies-all of which people all over the world are paying good money to recreate for themselves. I am saddened to learn many of my Naija (Nigerian) sisters are still bleaching their skin. I thought when I left Lagos all those years ago, that it was a thing of the past. I am also leery of titles or labels. I don't consider myself feminist or anti-Man. Labels can be limiting. I just want people to respect one another and their right to live their own life as they see fit. Too many are playing God, Judge and Jury. I AM, however, a fan of Womanity. I believe Women do hold answers to many of life's issues, but we've allowed ourselves to be distracted and weighed down by pettiness, jealousy, envy and competition. I truly believe that if, and when, Women assume their true purpose and role, we could stop wars, sex trafficking, violence, etc. Women are the backbone of families and societies, but sadly, we are unsupported. Women are now in a place where many feel they must assume many different roles. It's taxing on the Collective Human spirit, we are not moving in our correct space and role. But it is also up to women to set the tone and draw a line and what is acceptable. Change will come swiftly.
(VC) At this stage of your professional career and accomplishments, If you could collaborate with any other brand or public figure in business who would it be and why?
(Anika) I've had to think about this one [Anika smiles] But I remain impressed with how Jay Z continues to evolve-as a Man and a Business, Man [Anika smiles] I'm intrigued by his work with Van Jones in the civic and voter engagement space. I applaud his efforts with criminal justice reform. It's very needed in the U.S. Black Votes Matter MN just issued a statement yesterday in lieu of the recent conviction of the first police officer in Minnesota history-a Somali Muslim man. Mohamed Noor was convicted for killing of a white woman. America has quite a ways to go with social justice. Serena Williams has also launched an initiative to support Black Women businesses. I'm not usually 'star-struck', I've worked with some of the best in the game, including Prince. However, Jay Z and Serena have caught my attention.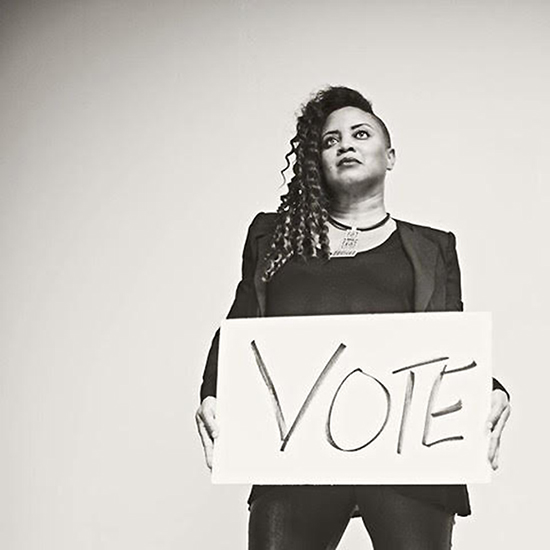 Photo courtesy of Anika Robbins
When one can see themselves for themselves based on their own view, that is when you have self-acceptance. The next tier after that is being at peace with yourself.
(VC) Tell our global audience what self awareness mean to you?
(Anika) Self-awareness, in the immediate sense, means being aware of yourself-who you are, what you want, what you like. Self-awareness, a step further, is accepting who you are-flaws and all. It's not running away or being in denial of who you are, your shortcomings, etc. Believe it or not, self-acceptance is hard that's why there is so much conflict-internal and interpersonal conflict. It is also why bleaching creams are still big business, and weaves, lip injections, butt injections, fashion, etc, etc. Nothing wrong with taking care of yourself, wanting to look good, but when it becomes an obsession or you feel you need these things to feel whole or accepted, it's problematic. So often, we see ourselves through the lens of others. When one can see themselves for themselves based on their own view, that is when you have self-acceptance. The next tier after that is being at peace with yourself. Nirvana. [Anika smiles]

(VC) What kind of work can the world expect from Anika and her foundation within the next 5 years?
(Anika) Great things on the horizon! At our fundraiser, we announced a new vocational academy promoting trades, tech and ideation tracks. We're expanding Black Votes Matter into other geographies. We are expanding our health equity programs as well with a view to eliminating health disparities. We are on a mission to change the narrative in our communities. To help people see themselves as the architects of their lives. More to come! Visit www.theanikafoundation.org
(VC) Is there anything else you would like to share?
(Anika) Don't let fear, shame or guilt stop you from living your best life! Life is beautiful. We know we get one for sure, love hard, play hard, strategize your time and resources to create the life you want for yourself and your family. Do no harm. Take no shit. That is all. One Love.