Interview by Visual Collaborative
May 2019 4 min read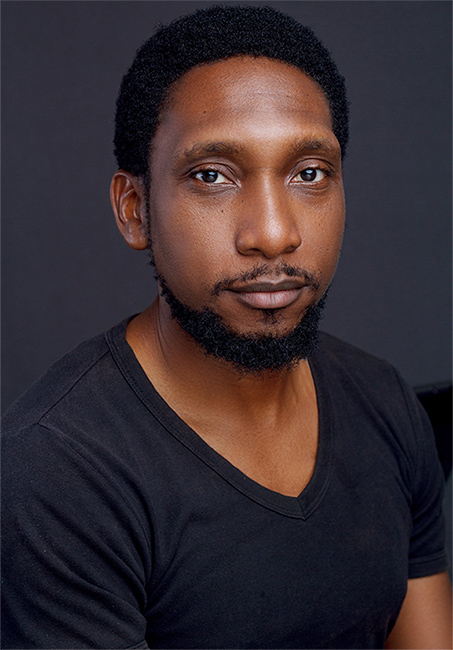 Photo courtesy of ROCKPHOTOS
Seun Kentebe is a Nigerian Actor and Screenwriter based in Lagos. He has appeared and been credited in many Nollywood films such as 93 Days (2016), Little Drops of Happy (2017), on stage he has performed at famous venues; Terra Culture and the Muson Centre. In this interview he shares insights to an industry and lets us in on his future aspirations.
(VC) How has the Nollywood or Nigerian global community embraced your acting roles or the works you represent?
(Kentebe) My acting roles have been warmly received; with 3 awards (Best New Actor, Nollywood Reinvented Awards, 2014, Best Actor in a Short Film, Real time International Film Festival, 2017 and Best Actor of the year, MSAA 2018) till date and I believe more awards are on the way, domestic and international. It's funny how I achieved recognition in 2014 when I started out years before that, but it's made me realize that consistency pays in the long run.
(VC) You spent majority of your adult life in Lagos Nigeria which is not necessarily the most quiet place. How do you get inspired. What makes you create the work you do. Are you in any form spiritual or physiological driven like many artists for muses?
(Kentebe) Inspiration for me comes from the liveliness which the city of Lagos offers and the solitude I envelope myself in from time to time. There is never a dull moment and the elements, be it the festivals or even the basic activities of Touts, Danfo, Okada and Keke riders to the power outages or the ever popular nightlife and even plays, movies and what have you. The flip side is me escaping from it all to also reflect within. These two mediums have helped me with characterization and Scriptwriting. Another talent I possess.
Technology has made it possible to showcase one's works from the comfort of a Smartphone. That means the cost of renting a space, equipment, even publicity has been greatly reduced.
(VC) Observing the rising despondency of political movements in different parts of West Africa, as an African man in the business of the decision making in the creative and the arts, are you more critical about the ecosystem or more optimistic given the incorporation of new technology? 
(Kentebe) I'm optimistic! Technology has made it possible to showcase one's works from the comfort of a Smartphone. That means the cost of renting a space, equipment, even publicity has been greatly reduced. And even if one decides to push the envelope by venturing into large scale productions, the advent of online streaming platforms multiplies a Creative's chances of visibility and making more money.
(VC) Many filmmakers part of the Nigerian returnees come with industry experience from developed nations. However even with their well funded projects, 90% production houses somehow still miss the mark to global standards, what are your general thoughts on why this happens?  
(Kentebe) Nollywood operates under a different system; the cable networks buy content poorly, thereby making the Producers run at a loss, the only chance they have at breaking even involves them having to employ the services of "Popular faces" which results in a monopoly style of filmmaking. Producers lie everyday about how much they make simply because it places them on a platform and attracts potential sponsors/investors. We lack proper structure that creates a level playing ground and also enforces certain rules and regulations on cable networks and until that happens, it's business as usual.
(VC) Some mention the renaissance or the West African pan-African times as an art period they admire. If you can time-warp back to any era, what time would it be and why?
(Kentebe) I would time travel to the Benin Empire, before the British carted away the artifacts.
(VC) At this stage of your professional career and accomplishments, If you could collaborate with any fellow celebrity (international or local) or a public figure in business who would it be and why?
(Kentebe) The list is endless! International would be, but not limited to, Ava Duvernay, Martin Scorsese, Oprah Winfrey, Denzel Washington, McG, Meryl Streep, Viola Davis, The Marvel /DC film universe, Jordan Peele and Netflix. A public figure I would live to meet and collaborate with is Sir Richard Branson, who knows. I may be the next face of Virgin Atlantic.
(VC) What kind of work or impact can the African continent and its diaspora expect from Seun Kentebe within the next 5 years?
(Kentebe) I've got a couple of short and feature films lined up and I plan to take the world by storm.