Interview by Visual Collaborative
April 2020 4 min read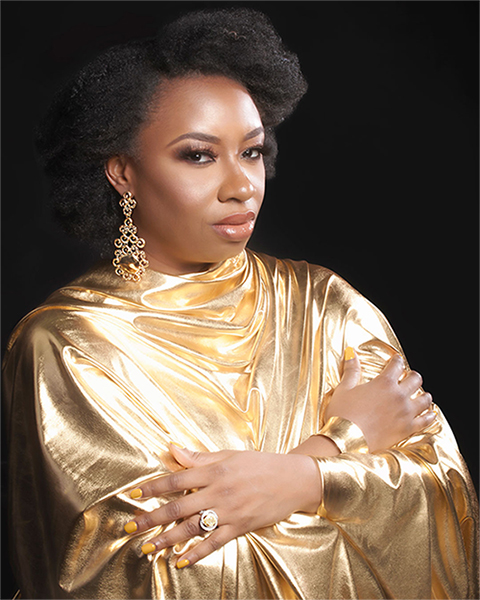 Ola Erogbogbo-Oyeniyi, Photo Courtesy of Deinte
Ola Tinuke Erogbogbo-Oyeniyi is the Co-founder and Chief Operating Officer at Deinte Designs Limited, the parent company of Deinte Fine Jewelry. As a feature in our TwentyEightyFour interview series, Ola discusses her experiences in the luxury business, its challenges and opportunities, the creative sector, and her aspirations to be that woman to be reckoned within an emerging economy.
(VC) Outside all your accomplishments and contributions to women startup organizations in commerce, who is Ola Tinuke Erogbogbo-Oyeniyi?
(Ola) I try to do my part for everyone around me, especially women. I am always trying to create something beautiful and in turn bettering myself and those around me. I'm a deep thinker, an idea generator, compassionate and creative. When I create a piece of jewelry I always imagine the woman wearing it. I want the woman I design for to emulate confidence, beauty, and femininity when she wears my pieces. I am discerning, strong and entrepreneurial,  and there's nothing I won't accomplish when I have my mindset. My path may not always be conventional or easy but it is mine and I am proud of it. The people closest to me are the ones who inspire me, we build each other up and create a community we can be proud of.
(VC) A perfect world does not exist, but if one does what core values would Ola make a staple in the community?
(Ola) Looking around at what is happening in our world, compassion and empathy would be at the top of the list. In these dire times, people who are compassionate and show empathy are our unsung heroes in the COVID-19 pandemic, they're the ones who see the struggle in others and will choose to help rebuild, reinvent, & redefine our communities.
The lack of efficient infrastructure created various roadblocks; creative strategies, workarounds, and mitigation planning helped to turn what seemed like roadblocks into opportunities.
(VC) You have opened store locations in both Victoria and Lagos Island, what were the biggest challenges operating in a West African market?

(Ola) The biggest challenge was adapting to a new market (West African) after my previous experience in the U.S market. The lack of efficient infrastructure created various roadblocks; creative strategies, workarounds, and mitigation planning helped to turn what seemed like roadblocks into opportunities.
(VC) As a woman founder, you go into a climate where misogyny and the patriarchy dominate businesses. Does this fact get understated or its all part of the package of the commerce environment?
(Ola) When we talk about being a female entrepreneur or a #girlboss we usually just highlight the surface of the problems we face in misogynistic cultures (which if you're at the top of any industry it is usually male-dominated). The truth is patriarchy dominates the business even in the commerce which might be looked upon as a level playing field, but what we need to focus on, are the women shaping the future, not the men who have dominated the past. I see women doing amazing things and finally being recognized for those accomplishments in business and in the commerce environment. The truth be told we still have a long way to go. The future next generation depends on it.
(VC) As a woman entrepreneur who operates under luxury goods, how has the Coronavirus (Covid-19) pandemic affected your outlook on life as it relates to your business?
(Ola) My utmost concern is safety and wellbeing, so I am following the guidelines laid out by the authorities. Due to COVID-19, our world is now practicing social distancing and quarantining in our homes, one would think businesses would never get back to normal. I'm looking forward to feeling free again when quarantine measures and rules are lifted. Life might not go back to what we know as normal, but the new normal will make room for new opportunities to grow or to reinvent, which will include luxury goods. I see the opportunity to bring something beautiful and unique to my costumers, who will be ready to reward themselves. I'll be happy to oblige!
(VC)  At this stage of your professional milestones and accomplishments, If you could collaborate with any brand or public female figure in business or the beauty sector who would it be and why?
(Ola) I would want to collaborate with young, vibrant designers and manufacturers who are open to building. There is no one specific brand or female figure but I know there is a lot of creativity in our world waiting to be unleashed. The opportunity to collaborate with any brand would be an enormous added bonus.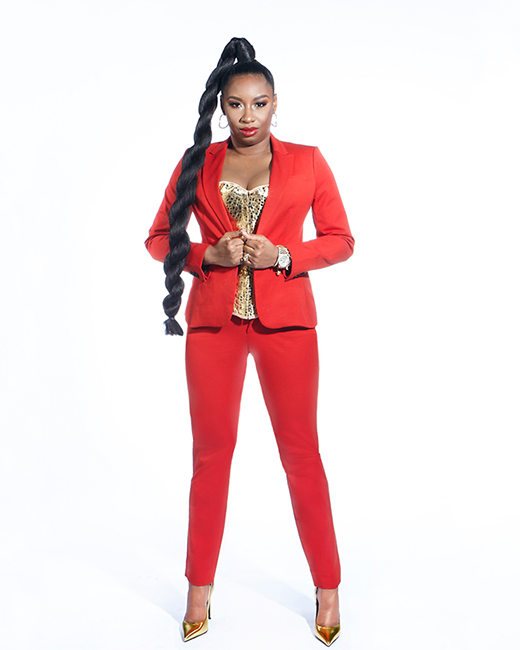 Ola Erogbogbo-Oyeniyi, Photo Courtesy of Deinte
(VC) What kind of enterprise or personal work could the world expect from Ola within the next 24 months?
(Ola) In the next 24 months, I see myself taking on new opportunities and continuing to showcase my passion in an emerging market.  This has opened me up to understanding the market and growing a business and becoming an authority on speaking on entering the world of luxury goods in an emerging market. I will continue to work to connect brilliant people to scalable and impactful opportunities in an emerging market, and giving young vibrant designers and manufacturers the opportunity to make a living off their creativity.