Interview by Visual Collaborative
June 2019 8 min read
Lindsey Auman is a Certified Life Coach, Yoga teacher and wellness advocate based in Greensboro North Carolina. Her work has reached people spanning the globe, this includes being a mentor of young persons in Nairobi, Kenya working to improve their quality of life through the practice and teachings of Yoga. As a special feature in our "Vivencias" interview series, She talks about her recent public service and outreach work, collaborations with her husband Howard Frank Auman III and more.
(VC) Outside being a certified Life Coach, Yoga teacher and community builder, who is Lindsey Auman?
(Lindsey) On the surface, I'm a nerd who loves animals (especially cats), travel (especially to French-cultures), pretty things (especially flowers), and people (especially my husband, Frank Auman). Going deeper, I'm a fierce protector of integrity, a devoted upholder of being intentional, and a believer in one's personal power to level-up. And, at my deepest level, I'm a human who struggles with living from the inside-out without giving into my desires to prove myself.
(VC) A perfect world does not exist, but if one does what core values would Lindsey make a staple in the community?
(Lindsey) Authenticity, integrity, personal-inquiry, open-mindedness, creation, fun, and loving-kindness
(VC) Most forward-thinking societies would agree that language is the key of integration. When it comes to coaching clients from different cultures, do you rely solely on your academic training or your interpersonal instincts?
(Lindsey) I am highly instinctual in how I navigate relations with other people, perhaps even too instinctual and not intellectual enough. I've chosen to get my academic training in order to better inform my instincts – to cause an awareness of when I am overusing my instincts and underutilizing historically proven methods.
There is most often an inner voice which is telling me I should be doing more or I could be doing better.  I could go on about this, it is a very familiar voice.
(VC) Observing the rising despondency of political movements in parts of the United States, as a female leader in your field are you more critical about your own career and business as a woman or more optimistic given the trajectory of the present times?
(Lindsey) Criticism is my bane. So, if I were to say that I'm not critical, that would be dishonest. There is most often an inner voice which is telling me I should be doing more or I could be doing better.  I could go on about this, it is a very familiar voice.  Yet, my answer, even still, is optimism about my career.  Certainly I presently see myself standing up for beliefs and possibilities that I once had believed were truly impossibilities and limitations.  I see my step-daughters with self-assurance and female-centric confidence that when I was their age, I didn't believe possible.  I'm enjoying the direction equality is taking – for all people, every color, every gender, and every type of lover.  We. Are. Not. There.  But, I believe the trajectory is good – and that inspires me (despite the noisy voice in my head).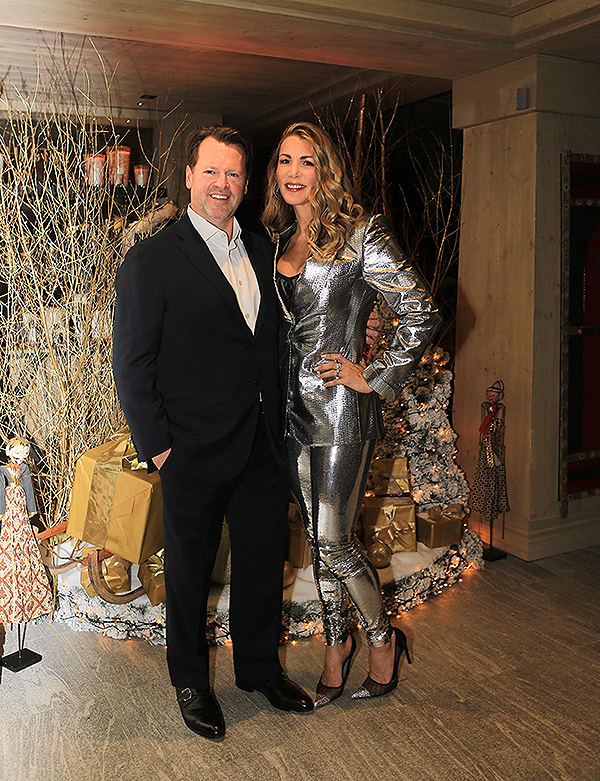 Photo courtesy of Lindsey Auman
(VC) You give back to the community and partner with your husband Howard Frank Auman III on occasion, when did your develop the right method or style of working together?
(Lindsey) It's a balance of individual personal interests, collective conscious decisions, and support of people that we love. There are so many opportunities to give – both with time as well as with finances. What we each give our time to is largely chosen individually so as to work into our personal core values and individual schedules. For me, animals, poverty, and empowerment are super important. For Frank, he cares a lot about children and developing a thriving community. Collectively, we have chosen to support several causes whose missions align with our joint core values that we share as a couple. And, finally, we will also support causes that aren't necessarily of particular importance to us, but which are special to people that we love or even people that they love. In summary – we support based upon our Core Values – ensuring that we are intentional with our giving.
It will actually pay you back in spades. You will have more energy, more peace, and more space in your life if you keep yourself involved in something that makes your heart trill.
(VC) As a woman in America who maybe considered privileged based on your exposure to many countries such as Israel, Algeria and even Kenya, what can you candidly tell aspiring young women or entrepreneurs about success and risk in business?
(Lindsey) I absolutely am privileged. Not just because of my exposure via my travels, but because of the family and race and overall situation that I was simply lucky enough to be born into. With that privilege, I have been afforded the knowledge that doing something that inspires you is crucial to productivity and success in business. In an ideal world, gainful employment would be paired with meaningful fulfillment, but this is not always the case. Therefore, if you find yourself doing work for your income that doesn't inspire you, then it is crucial to your well-being that you also regularly and systematically spend time doing something, which does inspire you. While the idea of expending this additional energy beyond what which you must to take care of your basic needs may sound heavy, it will actually pay you back in spades. You will have more energy, more peace, and more space in your life if you keep yourself involved in something that makes your heart trill.
(VC) In your quiet or noisy moments how do you get inspired. What makes Lindsey Auman be of service the way she is. Are you religious or psychological like many others for muses?

(Lindsey) My yoga training is in the style called Baptiste Yoga. This yoga is just as much about inquiry and meditation as it is asana (the physical practice of yoga). While my life has been filled with self-driven and professional psychological personal inquiry work, it wasn't until I found the practice of Baptiste Yoga that this work crystallized in my soul. Before, I was actually fearful of feedback – as if the mere existence of feedback challenged my essential goodness. And now, one of my roles at our yoga studio is as the official giver and receiver of feedback for our entire team of yoga teachers. It is through this process of knowing how I "land" on the people around me that enables me to grow. From there, I take this inquiry work and I sit with it in meditation. Sometimes my meditation is in quiet moments alone, and often is it in the appreciation of the beauty that is so readily available around me – should I choose to see and appreciate it.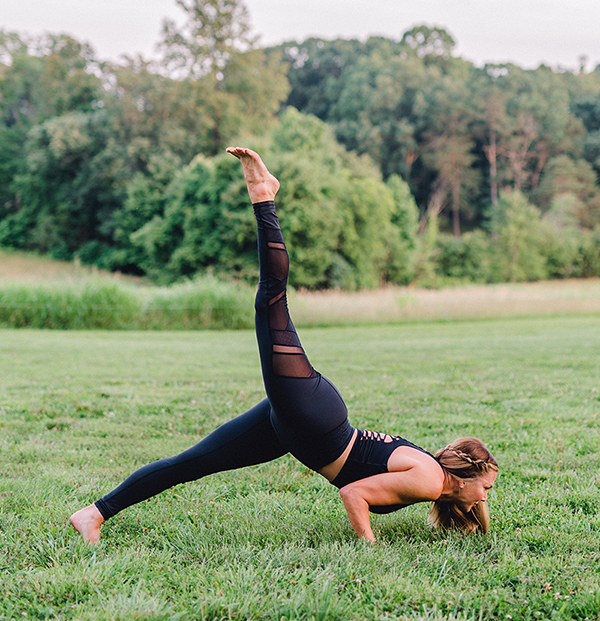 Photo courtesy of Lindsey Auman
(VC) At this stage of your professional career and accomplishments, If you could work alongside any public figure or partner with any organization in the context of your current commitments, who would they be and why?
(Lindsey) Certainly my teacher, Baron Baptiste. He is in the business of inspiring people to have a personal revolution. He is causing breakthroughs in the lives of people around the world. He works with the privileged – who need to understand themselves better to understand their privilege – and with the underprivileged – so that they can learn tools to empower themselves and overcome their circumstances. He wakes people up to how they are limiting themselves and opens their eyes to how the practices of asana, meditation and inquiry will empower them to live their lives perfectly imperfectly.
(VC) Many people in humanities, such as influencers or art connoisseurs glamorize the renaissance period. But If you could time-warp back to any era, what time would it be and why?
(Lindsey) Les annees folles! The Roaring Twenties filled with economic prosperity and social, artistic and cultural dynamism would be a blast! I can imagine the crazy conversations and lessons I'd learn from the feeling of modernity breaking with tradition. The 19th amendment shook up women's traditional roles and for the rest of the decade women were deep in exploration about who they wanted to be. It was a period of empowerment and curiosity and I'm all for that. Plus, Coco Chanel.
(VC) What kind of work or social impact can the United States expect from you within the next 36 months?
(Lindsey) I love to travel. It feeds my soul to experience different cultures and landscapes. When I travel I feel more connected to others because I'm coming from curiosity rather than from knowing. Thus, while I will be doing a lot of travel in the next 36 months – including climbing Kilimanjaro, Abu Dhabi, Costa Rica, Beijing, Singapore, and Saint Barthélemy, these opportunities to see the world have been taking away from my ability to directly impact people in my community. My work in the next 36 months is to decipher ways that I can maintain momentum regardless of my physical location. This may look like more Skype-based life coaching, the creation of web-based group programs facilitation personal revolutions, or (and) facilitating weekend programs joining the ideas of yoga and life coaching to the people in the communities to which I travel. We shall see!