Interview by Visual Collaborative
April 2020 5 min read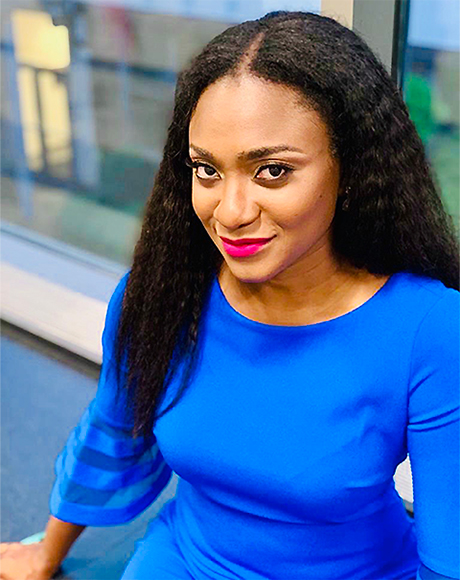 Lami Ajibesin based in New York City is an advisory deal expert focused on private equity and strategic investing. As a special feature in our TwentyEightyFour interview series, Lami shares insights on the various industries she has worked in, she talks to us about mergers & acquisitions and gives objective advice to aspiring entrepreneurs as they strategically plan for the business world's new normal.
(VC) You have an impressive track record in the area of mergers and acquisitions (M&A), what has been your preferred industry to work in, and why?
(Lami) Thank you for saying that. I am industry agnostic, which means I work in almost every industry on lower middle-market M&A transactions to those in excess of $1 billion. I have always had a penchant for variety, so my preference changes, and I absolutely enjoy working in most sectors. I started off in the energy industry and then grew to also love consumer-driven sectors, like telecommunications, media & technology (TMT), industrials, food and beverage, retail, healthcare, etc. It is really more about the deal dynamics and the underlying stories about the people, buyer, and seller relationships that I find very fascinating.
(VC) As an executive, how has the Coronavirus (COVID-19) pandemic affected your own processes, and what is your general outlook of the market over the next 6 months?
(Lami) My focus is 100% on people first. We are collectively experiencing a traumatic event, so things can never really be the same. It's even more important now to ask about wellbeing, before diving into investment discussions or the usual processes. My overall outlook is cautiously optimistic on the global markets. It has been sheer pandemonium and we will be in recovery mode for a while. I am hopeful that things will normalize soon enough. The markets will eventually rebound and we've started to see the impact of the US stimulus package and an overall reduction in macro-level uncertainty.
The leadership team, fundamentals, and growth potential usually get investors or brokers excited about the company going public
(VC) When should a small business look to go public and what would make it attractive for investors or brokers?
(Lami) I truly believe that size matters when it comes to the appropriate exit strategy. An IPO is a preferred strategy for larger companies with effective processes, a strong management team, and corporate governance that the public can rely on. Many small businesses are typically not there yet, which is why an M&A strategy is often the recommended and easier route to take. With an M&A strategy, a small business can raise capital from family offices, venture capital funds, private equity, or other institutional investors. The decision to go public should not be taken lightly and a company should include an exit strategy as part of its overall strategic plan. The leadership team, fundamentals, and growth potential usually get investors or brokers excited about the company going public.
(VC) What proactive strategy can you suggest to young aspiring women entrepreneurs about risk during this global pandemic?
(Lami) My typical response is for female entrepreneurs to be proactive and continue to build both their business and support network. The reality is often more difficult, especially with remote communications. I prefer to say that health is wealth, so be proactive about maintaining a healthy lifestyle. Health risk is a far bigger impact than 'out of sight' risk. We all have personal obligations, whether it's family, friends, or professional work. Many aspiring entrepreneurs, particularly women end up working around the clock to build their businesses. I encourage women to take some time in the day to take care of themselves first and take it one day at a time. It is important to build a strong physical and mental strength because resilience would be absolutely necessary to face what's ahead post-pandemic. More than ever, the new normal will involve proving your business plan and pitching to potential stakeholders like investors, customers, etc. If you get knocked down, you are strong enough to get back up and keep pushing.
(VC) Some mention different historical times as a period they admire for affluence or culture If you can time-warp to any era to collaborate with a culture anywhere in the world, what time would it be and why?
(Lami) For as long as I can remember, I've had a genuine fascination with Ancient Egypt. I absolutely adored the Cleopatra era for the beautiful stories about female empowerment and how she ruled Egypt even with pressure from the roman empire. Another historical period in ancient Egypt is the Nubian era and how they moved from other parts of Africa and even ruled Egypt for a century. Besides the opulence of Ancient Egypt, they contributed a lot to science, architecture, fashion, astronomy, trade, and globalization. This would have been a great time to effectively collaborate with the development of Saharan Africa's trade and civilization. I can watch movies and documentaries about pyramids, pharaohs, and mummies anytime!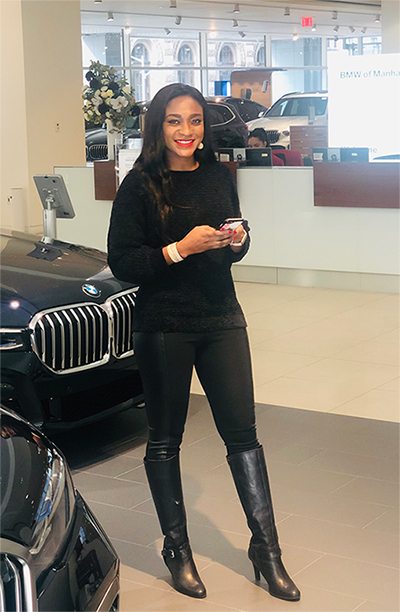 I do have to mention my appreciation for the Renaissance period, just to have the opportunity to collaborate with some of the world's most incredible artists, philosophers, and mathematicians like Leonardo Da Vinci and the impact the Medici family had on wealth creation.
(VC) At this stage of your collective accomplishments, If you can work alongside any public figure, brand, or enterprise. Who would it or they be and why?
(Lami) Professionally speaking, that's a really tough question. I've had the pleasure of working with really bright minds at top companies, emerging brands, billion-dollar private equity funds, and family offices, ultrahigh net worth investors, founders, entrepreneurs, and advisors in a variety of industries. I really enjoy that aspect of being involved in mergers and acquisitions. They are all exceptional which is why it's almost impossible to pick an enterprise or public figure.
Personally speaking, I consider myself to be an innovative thinker and future global philanthropist. If I ever have the opportunity, I would love to work with the Bill & Melinda Gates Foundation to help with sustainability initiatives and infrastructure development. They are doing amazing things and trying to solve the world's most difficult problems. At the end of the day, I care about world peace, infrastructure development, global advocacy, and representing underserved communities.