Interview by Chief Editor
March 2019 5 min read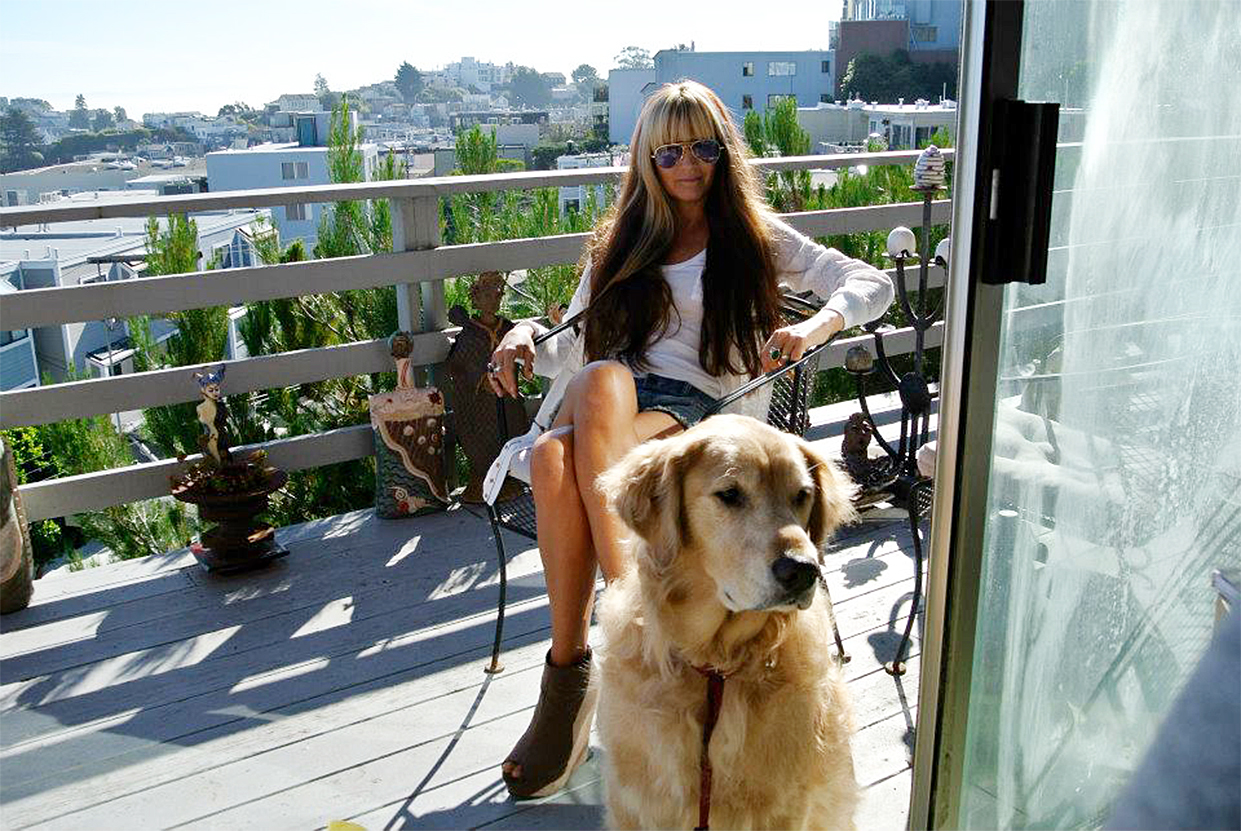 Photo courtesy of Chillin Productions
Bay Area art patron Irene Hernandez-Feiks has easily worked with over 10,000 artists, She is owner of WonderlandSF gallery and Chillin' Productions events, She partnered with Visual Collaborative co-creating its 2011 Monochrome & Color exhibit in the Mission. Here, we catch up with a powerhouse of proud Mexican heritage on her observations of changes in San Francisco and future aspirations.
You have worked with thousands of artists in the San Francisco, There is no argument that you are a powerhouse by today's international standards. You have given back to artists, musicians and all kind of fashion creatives. Was this evolution organic or part of a plan?
A little bit of both. I had a plan and an idea of what I wanted to do. However as you go you realize you have to make adjustments and changes in order to grow and learn from mistakes. You take the good and also be open minded that things are not always they way you think they are.
You were born in Mexico City, how much of your heritage influences the way you work and connect with San Francisco community?
Well I am super proud to be Mexican. I grew up in Mexico City were art and innovation is huge and was always surrounded by art, I feel it made me incredibly passionate about art and community which has helped me connect with the Bay Area community of artists.
Your father is an engineer and a successful car designer in his own right. How does it feel when he showcased his work in your curated exhibitions. Is it easy working with family?
It feels great!! I am so proud of him!!! I think he is amazing!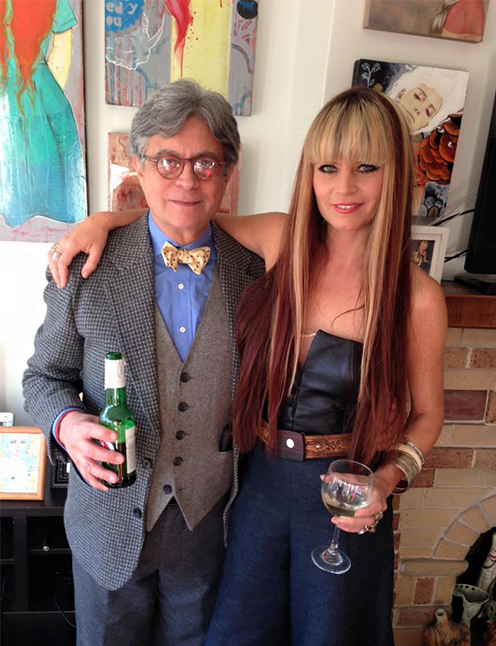 Alberto Hernandez with Irene Photo courtesy of WonderlandSF
You are very active at your boutique and always on to go. When do you decompress or have quiet moments to reflect? how do you get inspired to continue the service you give to the local community?
Well to be honest with you I am starting to burn out. It's been 10 years and at times is hard to be inspired when you are always working. But this year I promise myself there will be some life changes so I can feel more inspired.
Silicon Valley technology companies have moved into many art communities buying properties in places like the mission. Displacements similar to what happened in New York in the early 2000s and now. From your vantage point weighing the pros and cons, can anything positive come out of this? 
I do not want to sound bitter. But I feel the Bay Area is no longer as cool as it used to be. Unfortunately most of the amazing creative people that made this place amazing have been pushed out. Most of the new people that have moved here do not care about art nor fashion. It's gotten pretty boring. We lost some of the coolest places here in the Bay Area.
I hope to keep supporting my artists, but I am trying to go more international. I am also trying to find ways how tech and art can work and benefit from each other…
Eight years ago your establishment WonderlandSF partnered with Visual Collaborative delivering a successful turnout at your gallery in The Mission showcasing local and international artists. How did this scenario come about?
It was Ade Olufeko's idea and I just collaborated with his traveling platform, making sure both of us brought artists that would be a good fit to his concept and the gallery.
 If you can time-warp back to any era, what time would it be and why? 
2005-2013. The city was SO cool, so eclectic with amazing art, music and fashion. It was unique. Very magical. The underground scene was amazing, you would go to a dinner party and it was a little of everything. Truly cool kids not trying to be cool.
Can aspiring designers be saved from the instant gratification or is it time to adapt to the inevitable shift of millennia generation to places like Los Angeles?
I actually think that Los Angeles has shifted, a lot of the best art is in LA. Many artists have moved to LA because it's cheaper. I feel LA has become more down to earth in the last couple years. I go there frequently for business and I see amazing art and fashion. It feels less pretentious and more relaxed. I see way more creative projects there for creative people, way more opportunities. People seem to care about that stuff. Bay Area has become so much tech and it's loosing the human touch. people shop online, date online, order dinner online. it's gotten pretty boring. Our government here in the Bay Area needs to spend money to help the arts and the people that have been here for a long time, those who made the city so special. Mom-and-pop businesses that have been here for generations are getting pushed out by developers, offices and chains.
What kind of work can the world expect from Irene and Chillin productions within the next 5 years?
I hope to keep supporting my artists, but I  am trying to go more international. I am also trying to find ways how tech and art can work and benefit from each other. Find a way for tech to invest in our community so we can truly get our Bay Area back and benefit from tech, find a balance. that is my next project.