Transcribed interview by Visual Collaborative
April 2020 8 min read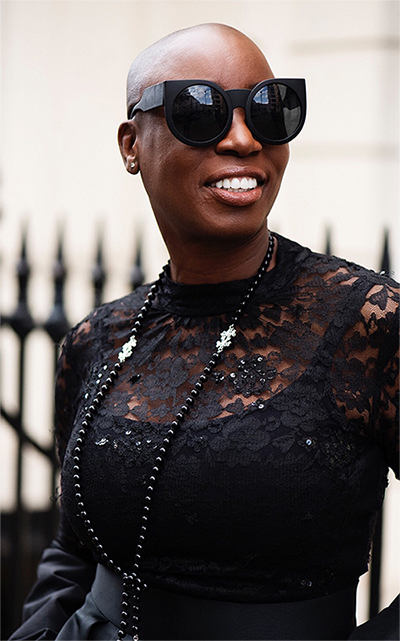 Eryca Freemantle
Eryca Freemantle is a global beauty strategist, transformational life coach, and motivational speaker operating out of the United Kingdom. As a feature in our TwentyEightyFour interview series, Freemantle talks to us about her career in the beauty business and industry, partnerships, and her support system. She touches on her background and gives advice to young women and aspiring entrepreneurs. 
(VC) Outside the work you do in and around Great Britain, as well as being a celebrated beauty personality, who is Eryca Freemantle?
(Eryca) Eryca Freemantle is the proud daughter of Ashman and Sarah Freemantle. I come into the world with the most beautiful parents a young lady can ever want. I have been a property developer for 35 years. They call me the property connoisseur, everything that I do especially at the stage of my life, is to train and educate people in the areas that I know. The areas specialize in is obviously beauty and makeup. I am the world's leading expert when it comes makeup for women of color out of the U.K. I do product development I do empowerment, uplifting, self-esteem. confidence building, programs, and coaching. I do property, there is nothing about the property industry I don't know. I have never put it out there before until now. We are about to launch, well before COVID-19, a property school. Teaching people how to acquire a property. I am also very much fitness and health, that's who I am, that's what I do and I very much about Africa especially about Nigeria.
Nurture and build solid relationships. Relationships take a very long time to manifest. It's really important to treat people the way you expect to be treated
(VC) As an astute professional, what can you candidly tell aspiring young women or entrepreneurs about success and risk in business?
(Eryca) The only thing I can say which I am renowned for saying is that you have to be authentic to yourself. You would not please everyone all of the time. However, there would times you have to conform to please others and you have to make that judgment call! There would be times you would get it wrong when you know you are wrong and in the wrong, apologize. Never be too proud. Always be there to bring the next person up behind you. Nurture and build solid relationships. Relationships take a very long time to manifest. It's really important to treat people the way you expect to be treated and as I said before, you could get it wrong, but also pat yourself on the back when you get it right. When you are feeling insecure or feeling down, it's imperative that you have a mentor, who you can go to discuss these insecurities. Do not have these discussions with your friends, your neighbor, your sister, or somebody that you are equal to. It must always be with someone you aspire to be, who is older than you, preferably older but not always. But has definitely accomplished a lot more than you.
(VC) The makeup industry is part of a million-dollar industry. Aside from the kinds of compensation, what are the most pivotal grooming experiences around the clients or projects you are a part of, and why?

(Eryca) I agree. The makeup business is a multi-billion! Not million, but multi-billion industry, and it's growing every day even through recessions because that's time women want to spend more, maybe not financially but on products even if they are cheaper on themselves. A testimonial of that recently through COVID-19,  you can see that TikTok Don't Rush challenge. that was going about, it was all about grooming and stepping out of your ordinary. And what that is portraying to be, is perhaps what you are less of. What am I working on? I have done everything like pop videos, advertorials, commercials, fashion, TV, I have done them all over the years. But my satisfaction for the last few years has been teaching and giving people the accreditation that they require, and when I say teach I don't mean the application of makeup even though I advise, I teach people the business of the makeup and the beauty industry. I teach different areas, the business of the fashion industry, I teach the business of the mature woman, I teach business in film action and TV.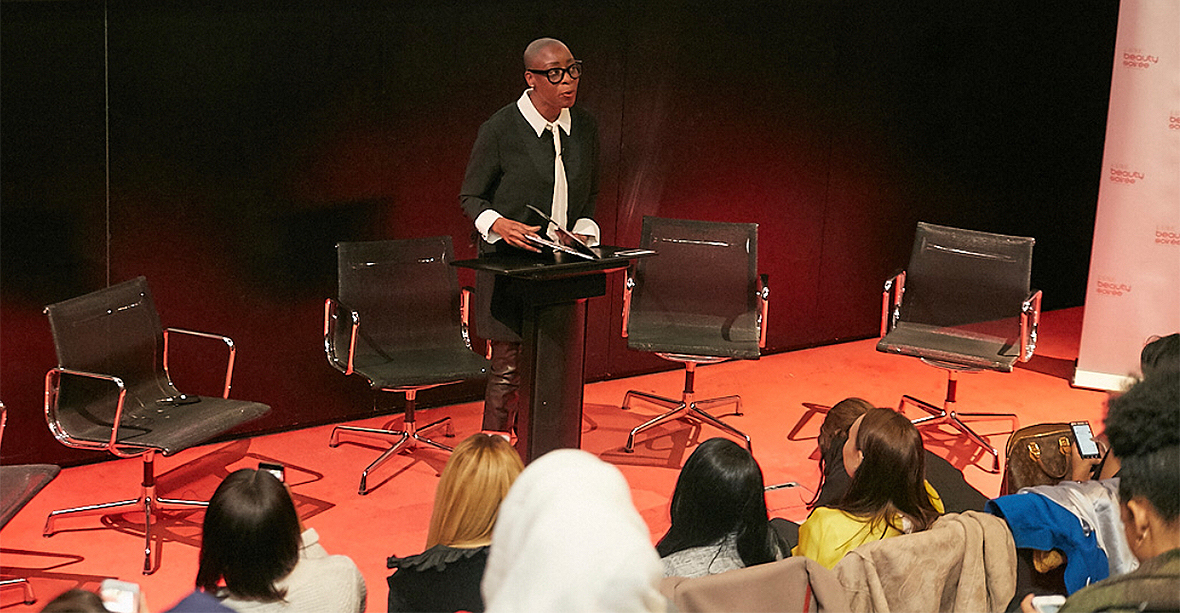 I teach business around the red carpet and lipstick. I mean there are various courses. These are the things I teach in my specialized courses. Anyone can put makeup on anyone, so far you put into practice hygiene. However you may not know how to survive in the business of makeup and the business of beauty, but these are the areas I specialize in. We are about to launch a new academy, we did one before, and now going for a complete rebrand which is open to anyone in the world to get an accreditation. The other side I focus on is coaching, I am a qualified counselor and coach, I coach 40 plus women, age 40+. How to bring out the better of themselves in any given situation and how to respond to a life crisis. 
(VC) As a woman founder, you go into a corporate space where misogyny and the patriarchy dominate businesses. Does this fact get understated or its all part of the package of the commerce environment?
(Eryca) Do you know what I think? I think in business especially if you have been in business for a while, you have to learn how to be open-minded. So the environment whether it is corporate, or any other type of business like commercial or whatever the case may be, I adjust myself accordingly, I dress accordingly, I think accordingly, I package myself accordingly. I am not one of these people that get caught up in the corporate dos and the don'ts, the must, and the whens. When I walk through that door and whoever is on the other side, they will know that I have arrived. That is the best I can do, I can only be my authentic self. I go in with high expectations of myself and I deliver!
(VC) As a woman entrepreneur who has imparted internationally, how has the Coronavirus (COVID-9) pandemic affected your outlook on life as it relates to your collaborations?
(Eryca) Other than not being able to move around. No. It hasn't changed my lifestyle at all because I work from home. I live a very quiet life, I stay in my lane and I turn up when I need to turn up for certain jobs. Has the pandemic made me look at my life differently? I would be lying if I said no. It has allowed me to set more targets closer to home. For me, I have accomplished so much in my life but one of the things I have not accomplished is a steady relationship. And that is something I would love to pursue. In God's time if its the right thing. I am never too shy to say this to anyone because I am not shy to say that in an interview. It really has taught and shown me that I must always live my best life and to always look after those that I love, cherish my friends, and my family even more so. And protect my parents over 80 years of age. It has just shown me because I have been through so many disappointments in my life. I now live what I have always had in my head with others.
I would like to be the main person in the UK out of the mainstream that businesses come to so I can teach them the psychology and terminology. This goes beyond skin tone
(VC) At this stage of your professional milestones and accomplishments, If you could collaborate with any brand or public female figure in business or the beauty sector who would it be and why?
(Eryca) It would be to work even more closely with mainstream and educate them about the need for diversity, now don't get me wrong I am the leading expert in the United Kingdom for that, I work with multinationals in the beauty space and I hold their hands by way of partnerships in collaboration for my courses, such as the ones I mentioned earlier, which are diversity for beauty and business. I would like to be the main person in the UK out of the mainstream that businesses come to so I can teach them the psychology and terminology. This goes beyond skin tone. As for brands that is God's wish. I believe all of the businesses in the mainstream should be coming to me even more so after COVID-19 for education and knowledge for women of color.
(VC) What kind of enterprise or personal work can the world expect from Eryca Freemantle within the next 24 months?
(Eryca)I had actually retired from duty at the end of last year but had been pulled out of retirement due to circumstances and situations in the beauty industry. So with the next 24 months, we are going to launch our academy, I would like to be one of the world's leading academies online. I come from a different generation, I am trying to push all my businesses online except for anything that requires consultation and product development, then I have to meet with a client. I have been asked to do coaching for women in business, their personal and emotional issues they have. So I may pursue coaching in business in the beauty and property sector. I hope that I can find new partners in New York City. I look forward to coming to New York and meeting other women of color and speaking at high-end beauty events. This is what I would like, maybe 24 months is too long, I want it in 24 hours! [Eryca Laughs]