Interview by Visual Collaborative
May 2019 4 min read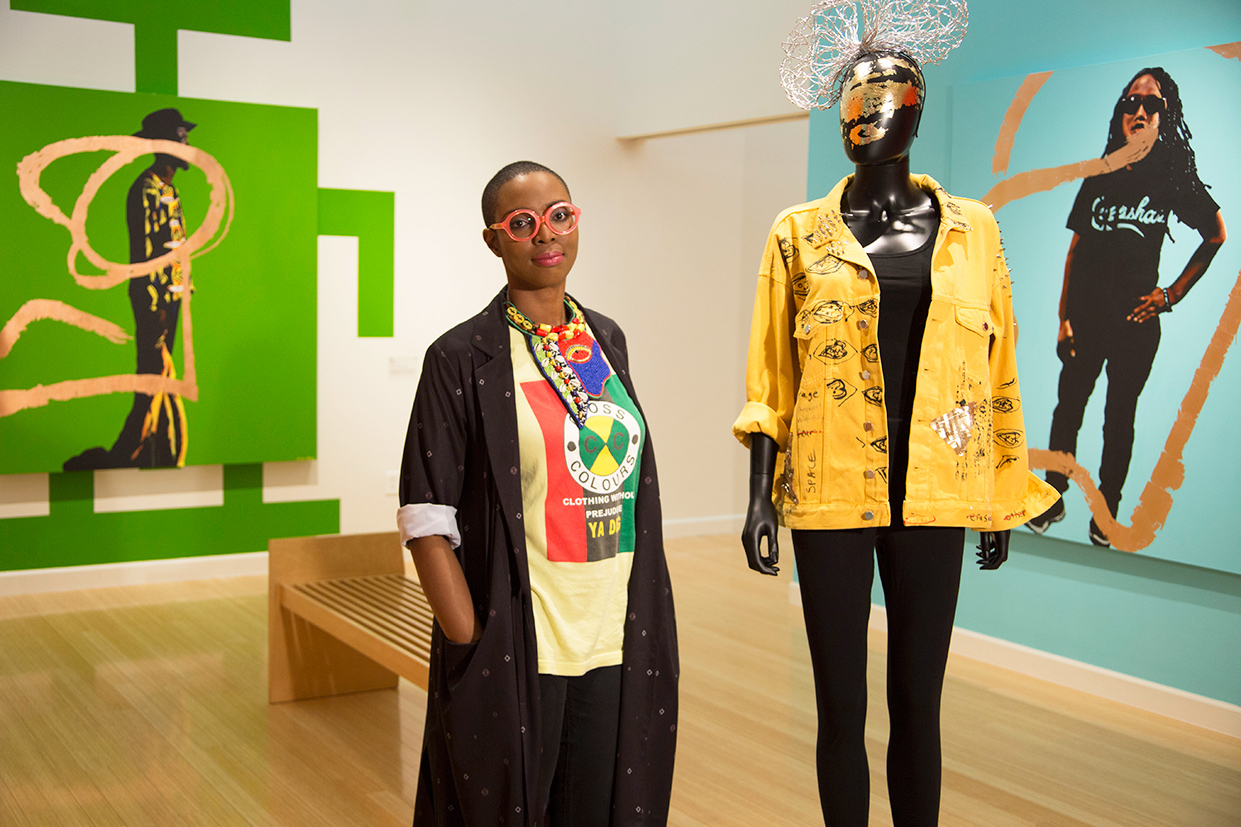 Photo courtesy of Dawn Okoro
Dawn Okoro is a Nigerian American artist who lives and works in Austin, Texas. She headlined Visual Collaborative's Miami event in 2008. Okoro's work has been featured in Forbes, Drawing Magazine, and The Austin Chronicle. In this Voyager interview, Dawn talks about her growth in the art industry as a woman.
(VC) Have you always lived in the vibrant city of Austin in Texas or was it the creative industry and art scene that took you there?
(Dawn) I moved to Austin to attend the University of Texas. I have lived here mostly for the past 20 years. I grew up in Lubbock, Texas.
(VC) Your Obama collection featured at our Miami exhibit at the Undercurrent gallery and was a major favorite with turnout of attendees. Looking back now how does this make you feel and would you ever show in Miami again? 
(Dawn) I am happy that people enjoyed the Obama painting. The painting captured some of the what the people around me were feeling in the political climate of 2008. Of course show in Miami again. I hope to visit the city some day.
I was raised fully immersed in American culture, I do use my art as a way to connect with my Nigerian heritage
(VC) In your field you meet a number of celebrities and prominent figures through your nationwide exhibitions, how does this affect your personal relationships or this is a regular art business occurrence for you?
(Dawn) It can be fun meeting prominent people through my art work. Sometimes celebrities have to power to help push an artist to a wider platform. That has not happened to me, but I can see why an artist would want that.
(VC) You did grow up in the United States and you are also of from the igbo tribe. Does that part of your heritage have major influence in your work? 
(Dawn) Since I was raised fully immersed in American culture, I do use my art as a way to connect with my Nigerian heritage. In a recent video piece I created, I use a bridal head wrap to illustrate my desire to connect to my heritage.
(VC) In your quiet or noisy moments how do you get inspired. What makes you create the work you do. Do you seek spirituality or get phycological like many artists do for muses?
(Dawn) As I get older sometimes inspiration can be hard to spot. I think part of it just getting caught up in expectations. Right now reading books on black women and feminism. I am also pursuing historical art books for inspiration and to help me think outside of the box. Mainly, I seek interesting stories to tell, so I look for inspiration in people.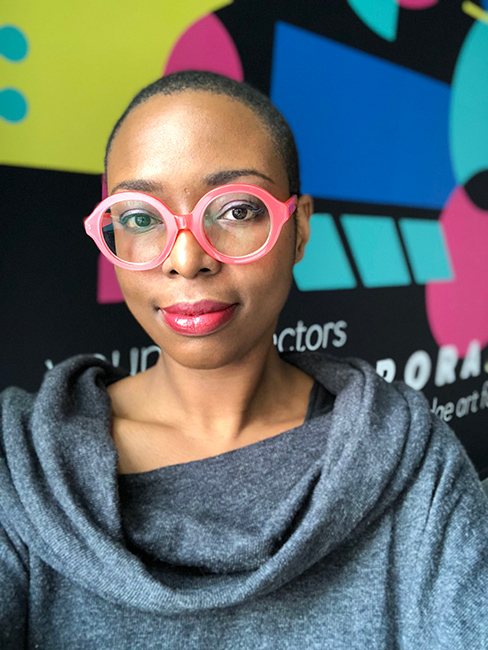 Photo courtesy of Dawn Okoro
(VC) As a black woman in America who holds a Juris Doctor and is considerably exposed to the business fabric of the country, what do you tell the aspiring young woman or an entrepreneur about success and business risk?
(Dawn) I have a law degree, but I decided not to practice law. As far as business, artists should remember that art is a business. As with anything, a person needs to learn what they need to learn and take the proper precautions. The risk really depends on the individual's situation. Some people have more of a safety net than others.
(VC) At this stage of your professional career and accomplishments, If you could work alongside any other artist, curator or noteworthy personality who would it be and why?
(Dawn) I would love to work with Carrie Mae Weems in some way. I met her at an art show I was in many years ago in NYC. She told me one of her biggest struggles was navigating the art world as a woman.
(VC) What kind of work can the world expect from Dawn Okoro within the next 5 years given the rapid change of American culture?
(Dawn) I have always enjoyed painting, but I would love to continue to expand in other mediums. I would like to do more art direction for musicians, and create more videos. I would also like to make more wearable art.