Interview by Visual Collaborative
July 2020 5 min read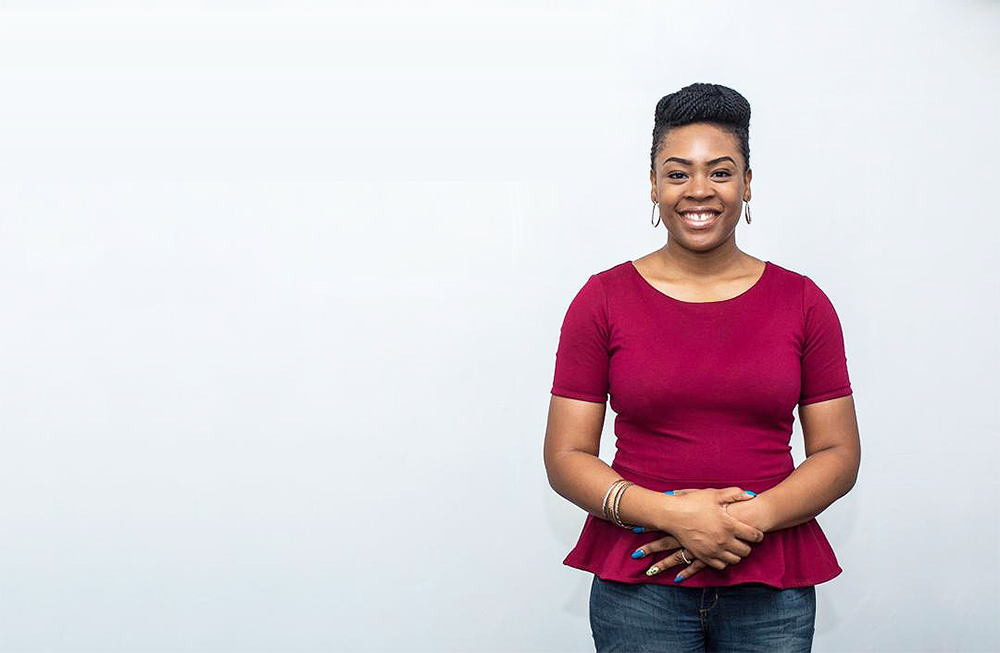 Photo courtesy Crystal Ikanih
Crystal Ikanih-Musa, Esq. is an International Lawyer and International Development, Professional. Currently, she serves as a Country Representative for the Malala Fund, where she leads the organization's work on girl child education in Nigeria. She also consults for different international NGOs and Donor Organizations in education, human rights, gender equality, and program management. As a profile featured in our SOURCE interview series, Crystal discusses her journey, collaborations, and aspirations.
(VC) How did you start working with the Malala Fund, and how does it align with your convictions?
(Crystal) I started working with Malala Fund in 2016 during their film campaign around the He Named Me Malala movie. At the time, the Malala Fund only had a light footprint in Nigeria, and I had only been living in Nigeria for three years. As the organization developed and grew, I was made the Country Representative and assisted with creating and implementing our flagship program, the Education Champions Network. Working for the Malala Fund has allowed me to advocate for access to education and gender at the same time. As a lawyer with a human rights focus, this position perfectly aligned with my passions to create long-lasting policy reforms and systemic change.
(VC) Given the realities of a capitalist world, what are the common challenges you have observed in education, human rights, and gender equality?
(Crystal) The reality is that access to education is being denied daily in so many parts of the world. Education is a human right, but it is afforded to those who have the economic means to access it. Even when some can obtain this right, access is still being denied by dilapidated infrastructure, misappropriation of funds, cultural norms, etc. In its true essence, the right to education is access to quality education regardless of your economic status. I've been out in the field, and I've seen classrooms filled with only boys. I've seen classes with no furniture and children sit on rocks or the ground. These are the significant challenges and obstacles to the human right of education.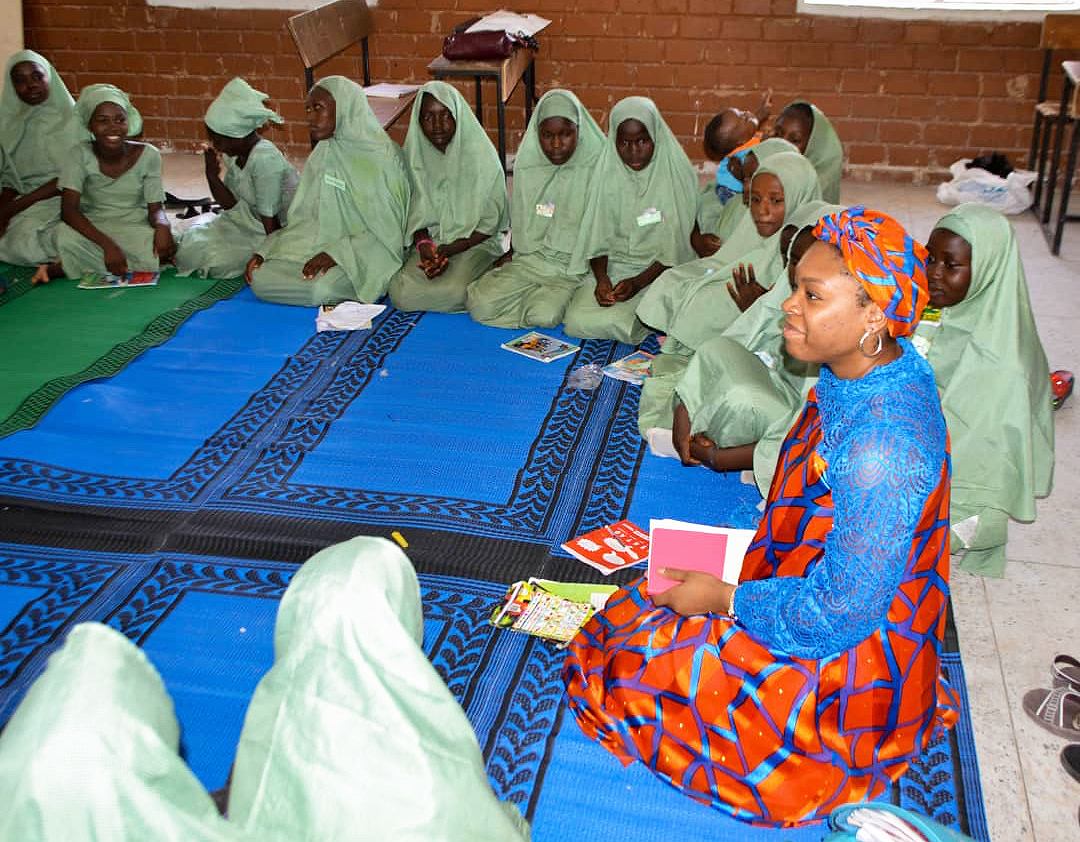 Photo courtesy Crystal Ikanih
(VC) Outside of society's distorted perceptions about awareness during Covid-19, what does self-awareness mean to you?
(Crystal) Self-awareness is when you consciously look inward at your character and behavior. It is an internal reflection about how your behavior affects your surrounding environment. This is even more important than ever for us all to do during the Covid-19 pandemic. This pandemic has shown us the world is truly a global village, but it has also shown us that so much of what we have swept under the rug and refused to address will not survive the pandemic. Take the education sector in Nigeria; for example, it was already in a state of emergency before the pandemic, and now it is facing destruction.
Africa has also added to the world, and our diaspora population is only one of many examples. I believe multinational organizations and companies will be more effective in their work if they understood this
(VC) Many critics may counter-argue that locally born ideas are not really local because the African continent is in her second economic scramble, and many multinational companies are already contributing to the continent. What are your general thoughts on this?
(Crystal) This argument is disturbing because it is the western world taking credit for any success coming from Africa. Again this is what I call the remnants of colonialism. Africa was not discovered. It existed from time, and just like back then, there are many ideas born here that have not even received western mainstream attention. What is the "second economic scramble," but African countries embracing more western ideologies? This isn't necessarily bad, but we must understand that this does not mean ideas have never been before embracing western ideologies. Just as multinational companies contribute to the continent, Africa has also added to the world, and our diaspora population is only one of many examples. I believe multinational organizations and companies will be more effective in their work if they understood this.
(VC) Some mention different historical times as a period they admire for affluence or culture. If you can time-warp to any era to speak with its culture, what time would it be and why?
(Crystal) I would love to time-warp to the 1960s when many African countries were gaining their independence from colonial powers, and when African Americans were also fighting for their civil rights in America. I feel like so much was going on for the Black race during that era all over the world. I would love to speak to the leaders and hear their pride in themselves and their people. I would like to celebrate the victories when these achievements were first made.
(VC) At this stage of your professional accomplishments and milestones, If you could collaborate with any company brand or individual, who would it/they be, and why?
(Crystal) I want to collaborate with the United Nations at a higher level. In my professional career, I have been privileged to work with them many times, but I want to get to the strategic decision-making level.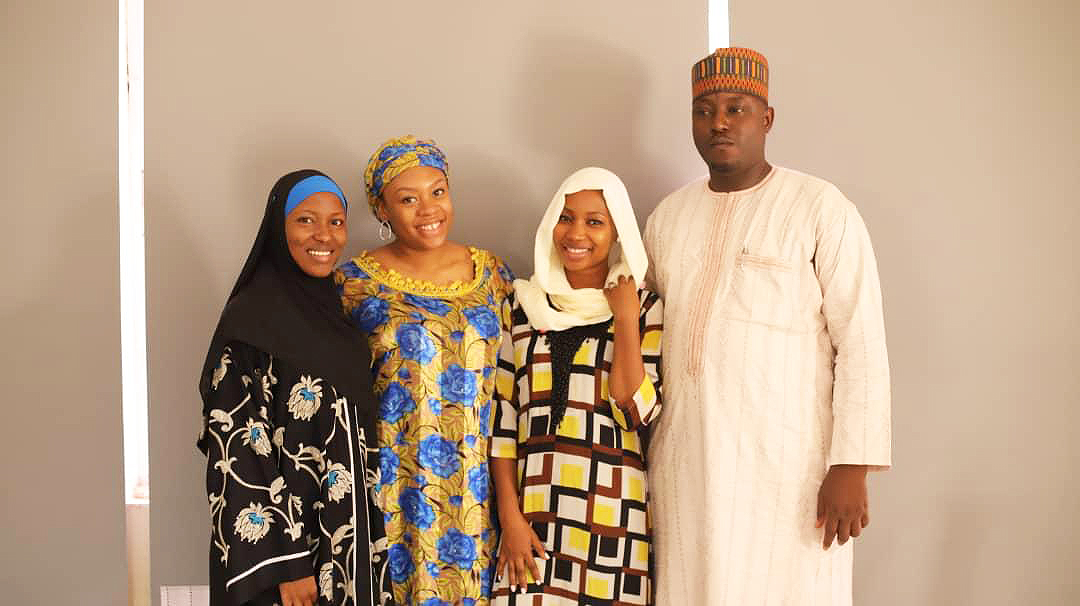 Photo courtesy Crystal Ikanih
(VC) As a woman in a male-dominated world, what can you candidly tell the youth about success and risk in the business world?
(Crystal) The hardest part for me in a male-dominated business world is not having the space to recreate, grow a family, and be a mother. It has been challenging to be a woman in this respect. I've had to create this space for myself forcefully. I believe if more women stood up and demanding this space, it will be more accepted. My candid advice for male youth is don't forget you came from a woman that gave birth to you. My candid advice for the female youth is never to feel guilty for wanting to have children. You should never have to choose between work and having children, choose both if you want.
(VC) Thanks for your time Crystal, is there anything else you would like to share with our international audience?
(Crystal) Thank you for highlighting the work international development professionals are doing.