Interview by Visual Collaborative
February 2019 4 min read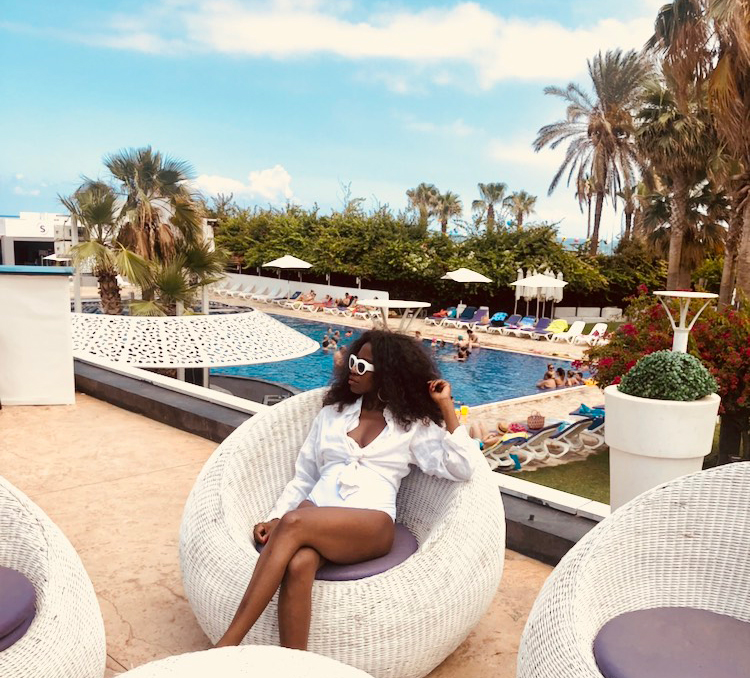 Abiola simply known as Aby is a Nigerian stylist and a
connoisseur of fashion based in Philadelphia. She has worked with many major brands such as Saks and Bloomingdales. We get insights to her world and aspirations. 
You are considered a fashionista or a connoisseur of fashion. Did this start from your days in Lagos Nigeria or did it come to fruition when you settled in New York City?
I consider myself a fashion connoisseur. I believe fashionistas are people who follow trends. I started to pay more attention to my own personal style at the age of 21, following my arrival in New York City. Living in Brooklyn and its dynamic environment was a contributing factor to my style.
You spent quite sometime in Brooklyn New York which has its own fashion scene and culture with many upcoming African brands. What do you remember about your time there, comparing it to where you reside now in Philadelphia?
Living in the Big Apple was definitely inspiring. There is so much diversity in the city and place everyone from any background can be themselves. When I rode the subway train to work in Manhattan, i'd saw so many beautiful women with their own personal style. As a lover of fashion I love prints, high waisted garments, clogs, Turtle necks and flared jeans. Someone once told me I lived in the wrong era, I should have been born in the 70s. This made me smile and I took it as a great compliment. In Philadelphia I feel most people don't take chances with fashion. People play it safe. Coming from a place like New York I've influenced many of my co-workers to own their personal styles and be more open to taking chances with their fashion.
Among the four climate seasons which is your favorite period and what is your style garment of choice to wear?
My favorite season is definitely the Autumn (Fall). I love having layers in my clothing. I once told my friend that layering is a type of skill. you have to combine all the right pieces together to look good. I love wearing  boots and flats. I also have a huge collection of transitional coats and jackets which I've been a collector for years.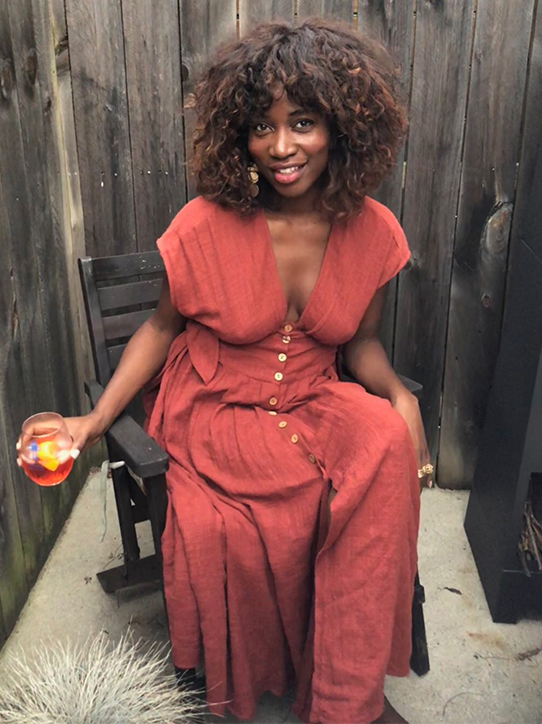 You were an attendee of Visual Collaborative's Miami art  
exhibition which had a huge turnout. How was the fashion scene, what  
was your most memorable moment at the events?
Wow, Visual Collaborative in Miami was so many years ago but I remember it so very well. Great scene and also a lot of great artists! Miami's is a place I always love to visit. I flew in from New York to support Ade's vision for the events, it was a really great experience. Every art piece was impactful and inspiring. The exhibition was one I'll always remember because I also met lot of like minded creatives and fashion enthusiasts.
You have been solicited as an employee or a freelancer to organize  
props in department stores for their fashion sections, what has been  
the most enjoyable part of your experiences?
Being a visual artist/stylist has been great but challenging at the same time. Working in big department stores for huge name brands and having to market the brand effectively can bring on lots of pressure. I always have to create what we like to call a "wow moment ", an atmosphere that makes a store customer want an item seen on a mannequin because of the way I've styled it. My the goal as a visual stylist or artist is to create a visual moment in the store windows or floors for consumers to experience that "wow" moment and leave the store with a few shopping bags."
If you could work alongside any creative professional who would it  
be and why?
I would love to work alongside a personal stylist to celebrities, a fellow Nigerian, her name is Ade Samuel. She's also acknowledged wide and far in the fashion industry. She styled pretty much the whole cast of the first Black Panther movie. Ultimately I would love to be a personal stylist.